Classic American cars are all over the biggest Hollywood movies, but what happened after filming wrapped?
Classic American cars have graced the big screen many a time over the years. With their stylish looks and big personalities, often becoming a beloved character in their own right. Here we take a look at the stories behind some of our favourite movie star cars.
1958 Chevrolet Impala in American Graffiti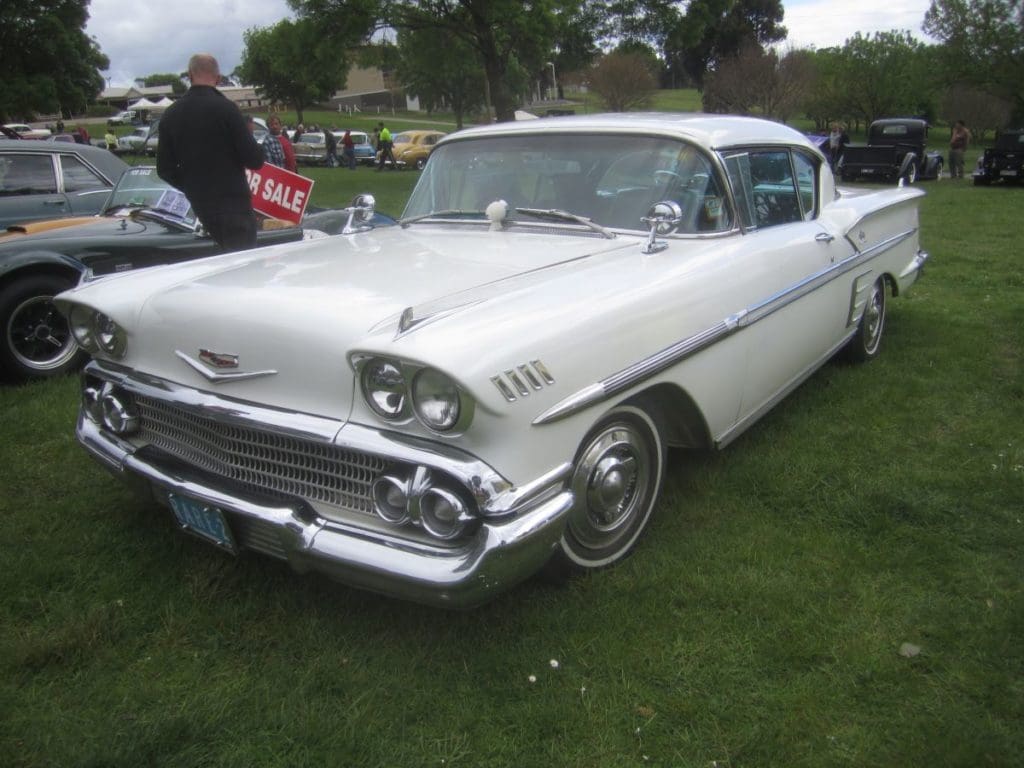 One of many cars in George Lucas' pre-Star Wars coming-of-age comedy-drama, released in 1973. The film is set in Modesto, California in 1962 and follows a group of teenagers and their adventures over a single night.
The cars of the film were popular with customers and hot rodders, so it's surprising to learn what happened to them after filming concluded – all went on sale in newspaper ads, yet only the Impala sold, and for only a few hundred dollars.
1968 Ford Mustang GT in Bullitt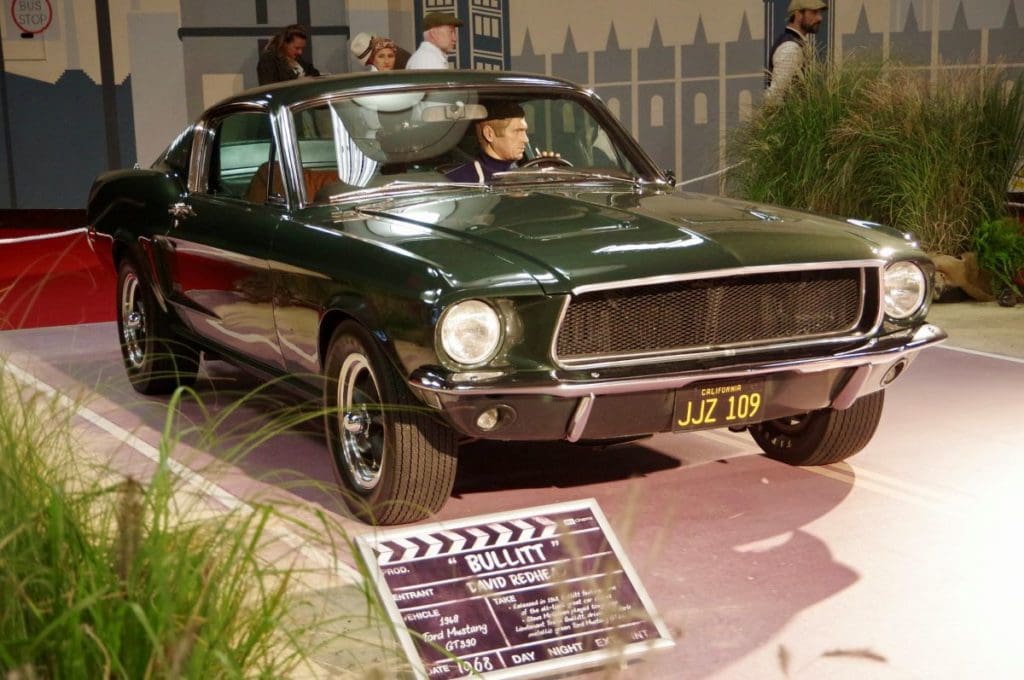 Bullit was released in 1968 and starred Steve McQueen as police Lieutenant Frank Bullitt. The film features an iconic car chase between McQueen in the Mustang and a black 1968 Dodge Charger.
After filming wrapped, the Mustang cycled through a few owners – including a stint owned by an actual police detective – before landing with long-time owner Robert Kiernan in New Jersey. For years, Kiernan turned down offers to sell the car, including from Steve McQueen himself.
In 2020, the car finally sold – for a whopping 3.74 million!
1969 Dodge Charger in Dukes of Hazzard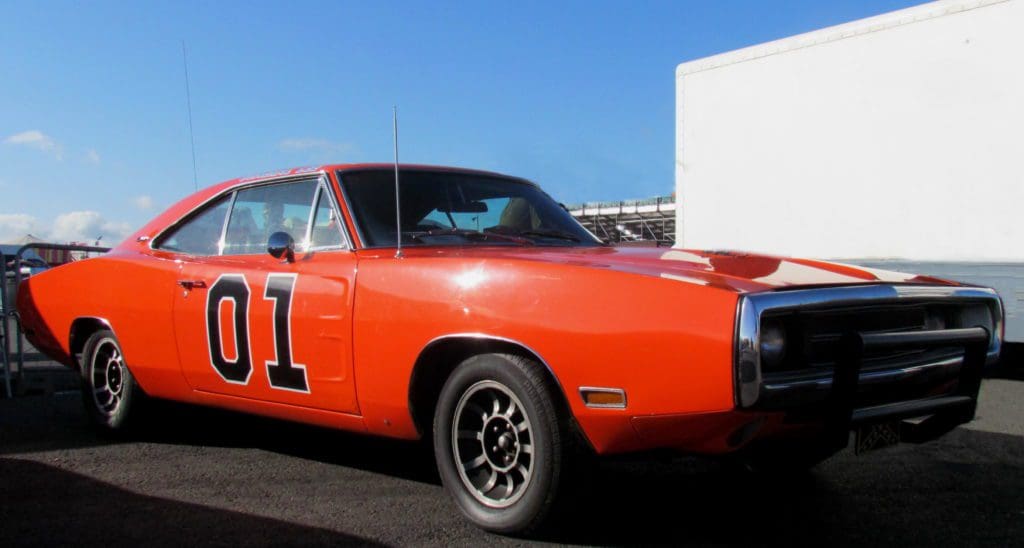 The Dodge Charger has an impressive filmography. As mentioned, it went head-to-head with Steve McQueen and his Mustang in Bullitt, plus made appearances in Blade and The Fast and The Furious. One of its most memorable roles however is as General Lee, in both the 80s TV Show and 2005 movie Dukes of Hazzard.
Approximately 24 Chargers were used in the film, ranging from 1968 to 1970. Many of them were cut up to allow camera access
DeLorean DMC-12 in Back to the Future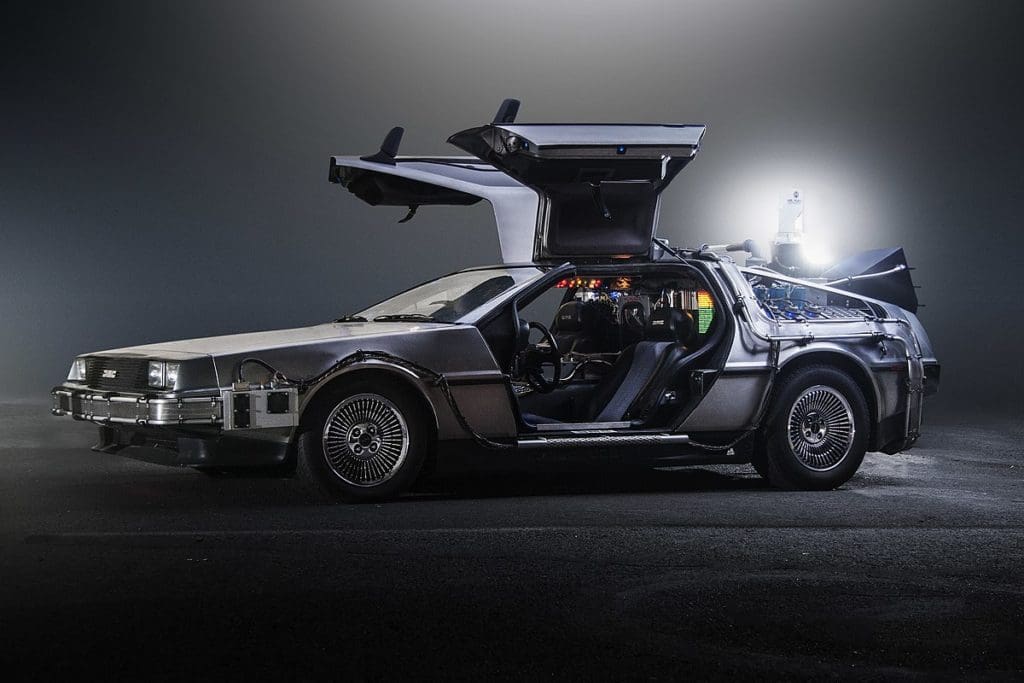 The DeLorean Motor Company only produced one car, but that one car ended up being one of the most iconic vehicles in film history – the DeLorean time-machine in the Back to the Future movies.
The special effects department at Universal Studios built three DeLorean's to be used in the filming of the first film – Cars A, B, and C. A was the "hero" car and as the most detailed and used during production. After filming wrapped, the A Car was displayed as an attraction at Universal Studios, but was eventually removed after being damaged by visitors. It now resides in the Petersen Automotive Museum in LA.
The B car was used primarily for stunts and was really struck by a train during filming, however the rubble was used to rebuild replicas. The C car was used for internal shots, so was cut into sections so that the camera could fit inside. Many of its parts ended up being used on a replica for Universal Japan, who later sold the replica to a private company.
Chevy Caprice in just about everything!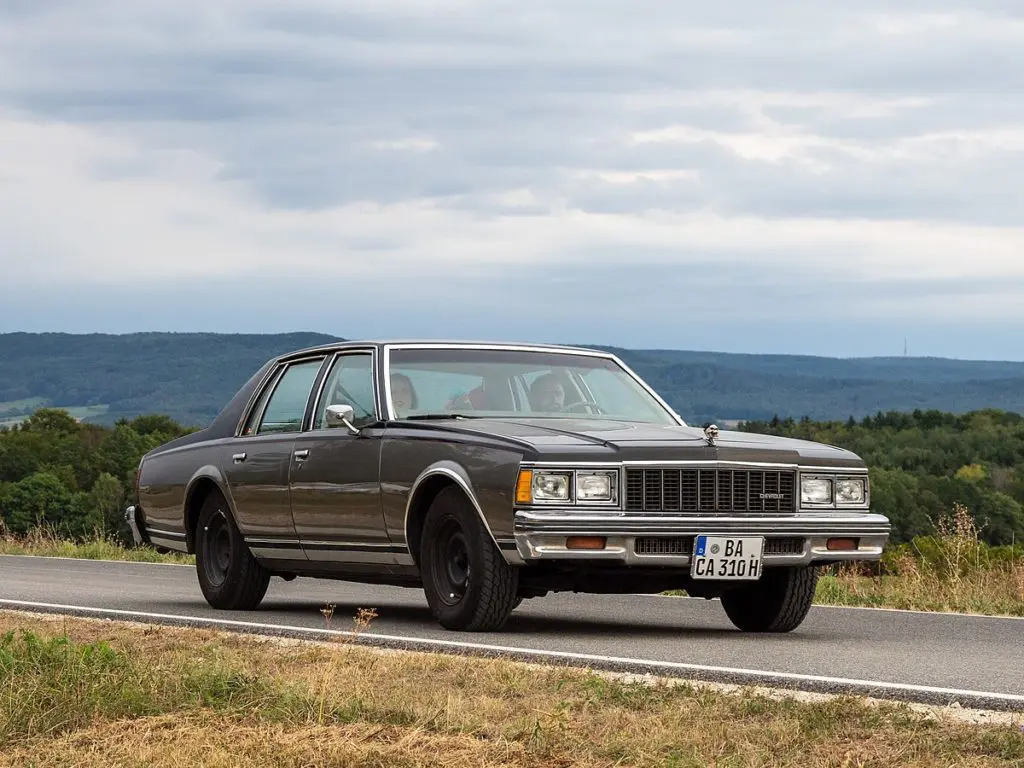 What do Groundhog Day, 2 Fast 2 Furious, The Matrix Reloaded and Beavis and Butt-Head Do America have in common? They all featured a Chevy Caprice!
The Chevy Caprice was everywhere in the movies and television of the 1980s and 90s, chasing down bad guys as an iconic cop car. It also appeared in Striking Distance starring Bruce Willis, Die Hard with a Vengeance, Se7en and Bad Boys II – and that's still only scratching the surface.
1958 Plymouth Fury in Christine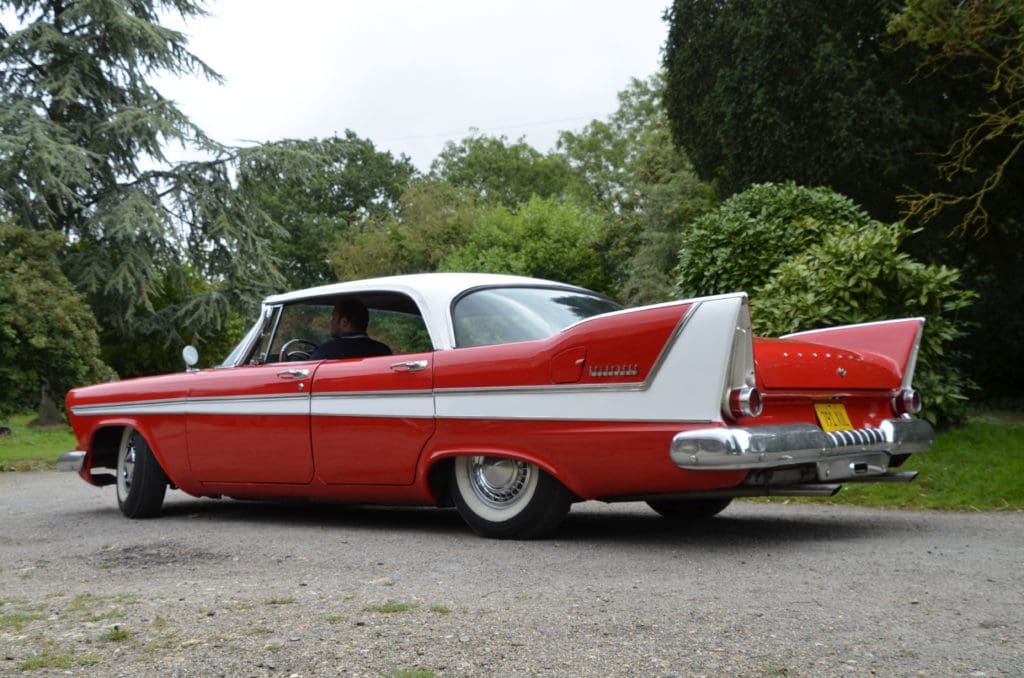 The cult-classic horror film, released in 1983, was based on Stephen King's novel of the same name in which one young man's beloved car, Christine, turns out to be demonically possessed…
If you've read our October 2022 issue, you've already met Jordan Warren's scary-good homage to Christine. But what happened to the original Christine herself? Well, as it turns out there were 24 Christines used while filming the movie. However, there was only one genuine Fury in the mix – most of them were actually '57 and '58 Savoys and Belvederes. The Fury was raffled off after filming and passed through a couple of owners before landing in the Rochester Auto Museum in New York.
1962 Cadillac Sedan DeVille in Green Book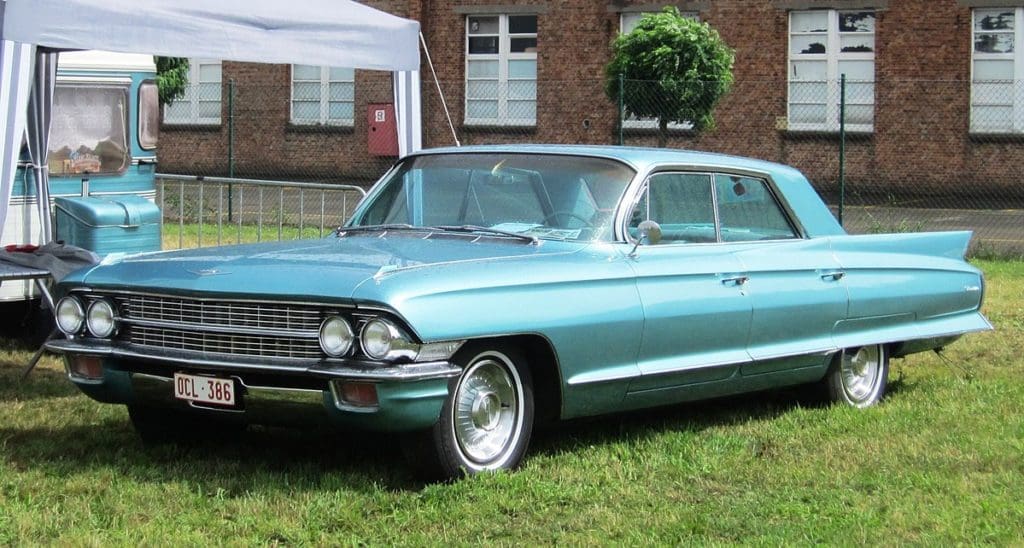 The movie Green Book was inspired by the real-life story of Don Shirley, an African American pianist. In 1962, Shirley hired Tony Vallelonga as his personal driver for his show tour, and despite their differences, the men became close. The car Vallelonga was driving was the iconic Cadillac.
During filming, three DeVilles were used – two for moving shots and one for static scenes.
1967 Pontiac GTO in the xXx franchise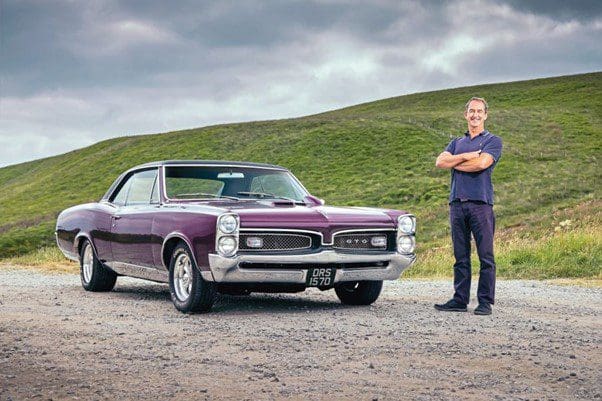 The first film in the xXx franchise was released in 2002, starring Vin Diesel as super spy Xander Cage. Cage drives a purple 1967 Pontiac GTO, complete with flamethrowers and rocket launchers.
For a time, you could even rent the real car from the movie through Turo – though the flamethrowers and rocket launchers weren't functioning! It's no longer available to rent, but if you see a lookalike on the roads around Lancashire, it's not Cage, it's Ian McDonald in his Classic American May 2022 cover car.
1974 Dodge Monaco in The Blues Brothers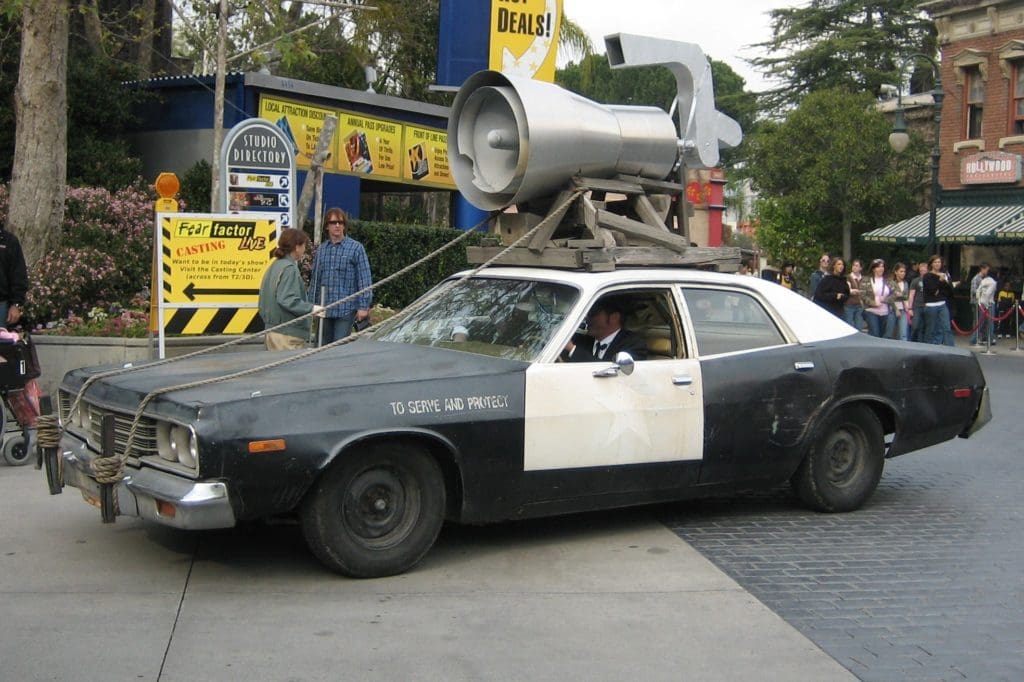 The Bluesmobile is the iconic cop car from the 1980 The Blues Brothers, which follows Jake and his blood brother Elwood as they set out to raise money to save the orphanage where they were raised. Jake drives the Bluesmobile, a decommissioned police car. Co-writer Dan Aykroyd said he specifically chose the Monaco because he considered it the hottest car used by police in the 1970s.
There were 13 cars used as the Bluesmobile in the film, all genuine former police cars. Each served a different purpose – some were formatted for speed, jumps, maneuvers, and one specifically designed to fall apart. Over 60 old police cars were purchased for the chase scenes. The film held the record for most cars destroyed in one film until 1998, when it was beaten by it's own sequel. One example used in the film is on display at Volo Auto Sales and Museum in Illinois.
1966 Ford Thunderbird in Thelma and Louise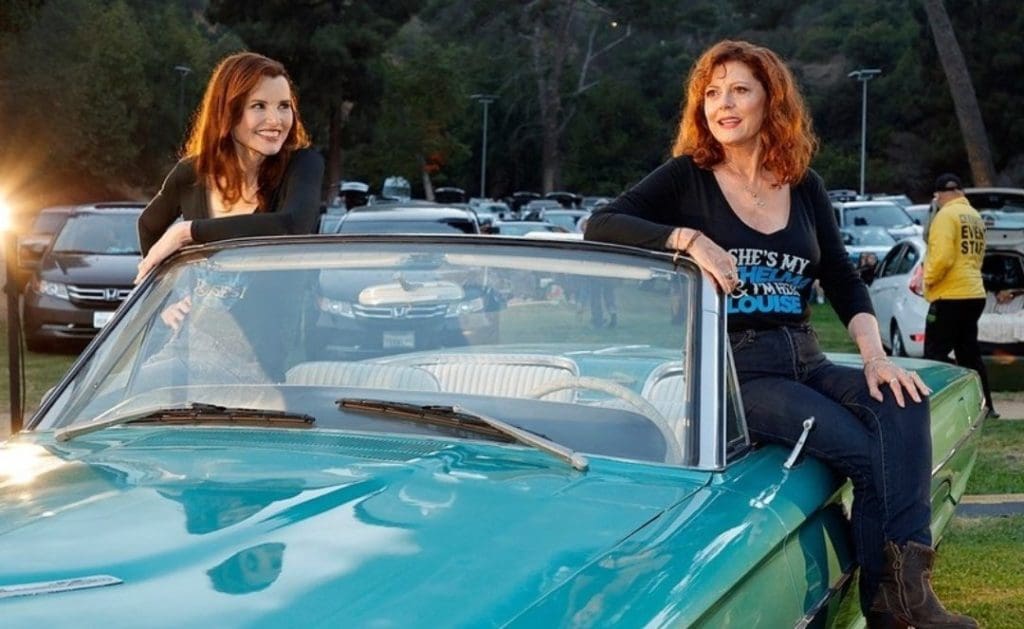 Geena Davis and Susan Sarandon star in this 1991 cult classic, and few would argue that the third star is the 1966 Ford Thunderbird in which Thelma and Louise flee the law.
Davis and Sarandon reunited in 2021 for the film's 30th anniversary, and the Thunderbird didn't miss the celebration either – the original vehicle from the film was on loan from the Petersen Automotive Museum in LA. Sarandon told reporters at the event that director Ridley Scott had a whole host of Thunderbirds he used when shooting the film, used for different purposes, from glamour shots to being thrown off the cliff in that dramatic ending. After filming wrapped, Sarandon said Scott gave all but one of the cars to his son. "Shouldn't we have gotten cars?" she joked.
Which cars have we missed?