Classic American magazine is available in print as well as a digital app for iOS and Android and online. If you'd like to reach thousands of readers with your product or service, get in touch today!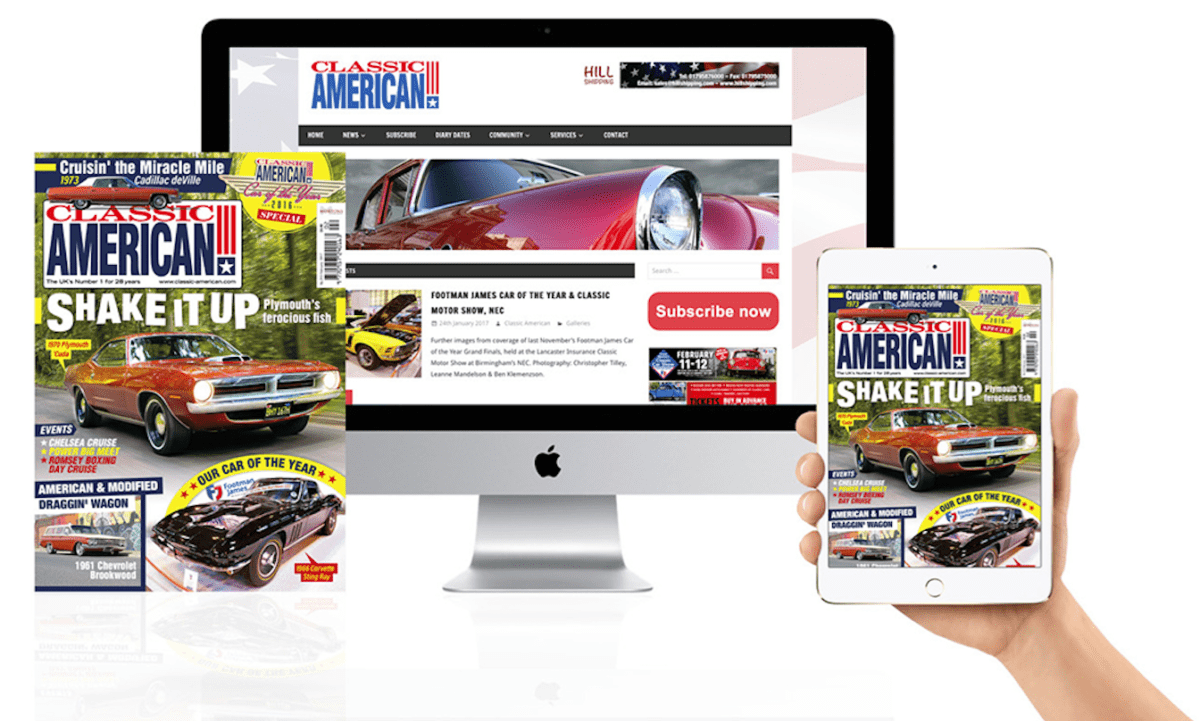 Contact
Advertising Representatives
Andy Bruce | 01507 529583 | ABruce@Mortons.co.uk
Group Advertising Manager
Sue Keily | 01507 529361 | SKeily@Mortons.co.uk
Inserts
Tom Lee | 01507 529412 | TLee@Mortons.co.uk
Note: Telephone calls may be monitored or recorded for quality and training purposes. Please read our Trade Supplies Conditions of Acceptance www.mortons.co.uk/advertising-terms
Testimonials
Farm Fresh Garage has been advertising with Classic American magazine since early 2016, when myself & David Gilder purchased the company on 1st May 2018 we had no hesitation in continuing to advertise with the magazine. They hit our target audience perfectly & we have always found the whole team there to be very helpful and responsive.
They have always given us great advice and ideas on how to market our business to achieve its maximum potential and helped open new advertising opportunities with us. I personally look forward to continue working with Andy in the Classic American advertising sales team as we both seem to understand what we are looking to do and achieve as a business. 
We're also very much looking forward to being a part of their fantastic Stars & Stripes show in 2019 & beyond.
Roxanne Allen
Events & Marketing Manager & Enthusiast
Farm Fresh Garage
American Classic Diecasts has been advertising with Classic American for around four years. Our account is overseen by Jordan and she has guided us through what was a very new medium for us.
She gave us suggestions on the best way to use typefaces, layouts and colour for maximum effect, and was always there with helpful comments which were very professional, and which resulted in great adverts for us.
Our sales have steadily increased month by month as we have become better known to Classic American readers – a very definite return on our investment with Mortons Media.
From our experience, we would not hesitate to recommend contacting Classic American and speaking with one of the very helpful team there. With their guidance you will soon see your monthly sales increase steadily upwards as ours did.
Picking up the phone and calling them was a turning point for us, so why not give Mortons a call today?
American Classic Diecasts

Classic American Reader Survey
Media Pack
Magazine Information
Format: Glossy A4 full colour magazine
Average pagination: 132 pages
Frequency: Third Thursday of every month
Availability: Normal retail outlets, overseas distribution, subscription (Print and digital)
On-line Banner Sizes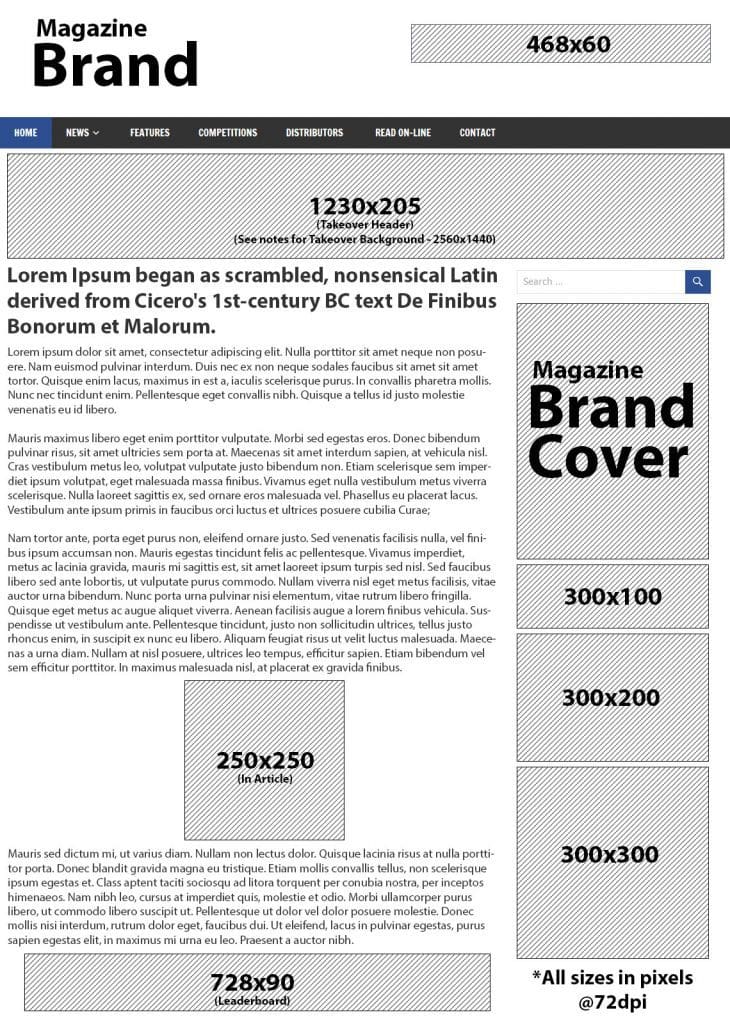 App Opportunities
Terms of Acceptance and Cancellation terms
The publisher reserves the right to refuse, amend, withdraw, or otherwise deal with an advertisement at their absolute discretion and without explanation. All advertisements are accepted on the condition that the advertiser warrants that the advertisements do not in any way contravene any Act of Parliament, statutory instrument or EU Regulation and are not in any other way illegal or tortuous. Although every care is taken to avoid mistakes, the publisher will not be responsible for any loss occasioned by the failure of an advertisement to appear for any cause whatever, nor do they accept liability for Printer's errors. No responsibility will be accepted for loss of, or damage to artwork. Special positions will be met subject to space availability but cannot be guaranteed; where special position charges have been contracted but the position not available, the special charge will not be levied. Payment is due within 30 days of invoice date; any amount outstanding thereafter is subject to interest equating to a monthly rate of 3%. Any cancellations must be submitted in writing to the publisher six weeks prior to publication date; any cancellations after the booking deadline will be charged for in full.
Specifications
Files can be submitted by email or file transfer service such as https://wetransfer.com
We require high resolution PDF files, saved as PDF/X-1a, as per pass4press specs (see http://mrtns.uk/pass4press for more information). All fonts need to be embedded, all images and logos must be CMYK and saved at 300 ppi (pixels per inch). Should you be unable to supply PDF/X-1a PDF files, you agree to allow us to convert your artwork to a flattened TIFF file.
If you have specification questions, please email pfincham@mortons.co.uk
We cannot accept artwork supplied as Microsoft Word*, Publisher, Excel, PowerPoint or Corel Draw files. Artwork from these applications should either be exported as a PDF or the components supplied separately as text and images.
*Word documents are acceptable to supply text.