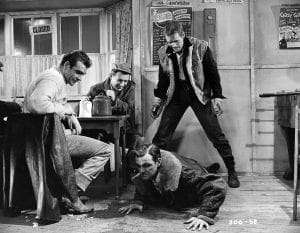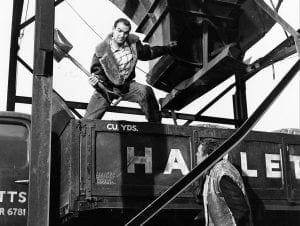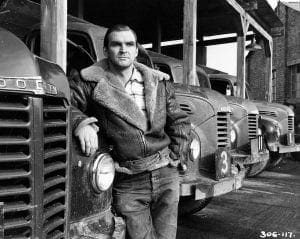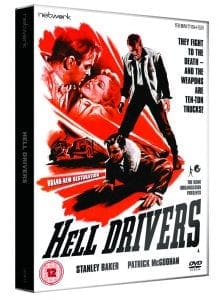 Hell Drivers now on DVD & Blu Ray!
A newly restored version of the British 1957 film classic Hell Drivers has just been released on DVD and Blu Ray and is available to buy now. It's a hard-boiled action thriller from Zulu director Cy Endfield, and features memorable performances from both Stanley Baker (Zulu) and Patrick McGoohan (The Prisoner) as rival drivers for a ruthless road-haulage company.
An outstanding cast includes Herbert Lom (Spartacus), Peggy Cummins (Gun Crazy), William Hartnell (Doctor Who), Sid James (Carry On, Bless This House), Gordon Jackson (The Professionals) and Wilfrid Lawson (Pygmalion), with early appearances from Sean Connery (James Bond) and David McCallum (The Man from U.N.C.L.E, NCIS). And of course those fantastic Dodge 100 'Kew' Trucks!
When ex-con Tom Yately signs up as a driver for Hawlett's, he uncovers shady dealings between the manager and the viciously ambitious head driver – the drivers are paid per trip, with a bonus system encouraging them to drive at reckless speeds and take
dangerous risks. The stakes are raised when a fatal accident claims the life of Tom's
Article continues below…
Advert
only workplace ally, and he vows to take revenge. It's a great piece of British classic cinema and makes for a great evening in front of the TV!
Win! Win! Win!
Article continues below…
Advert
Those nice folks at Blue Dolphin films have given us three DVDs of this classic British film to give away. To be in with a chance of having your name picked out from the hat, simply pop your details on the form which is on the 'Win' tab of the 'community' button on the Classic American homepage, or fill in the coupon in the April issue of Classic American!