Will Shiers has shared some incredible scrapyard discoveries on the pages of Classic American over the years, and today he's listing eight of his all-time favourite finds.
When I first started tin-hunting in the USA in the early 1990s, there were such rich pickings. Scrap metal was pretty much worthless, so consequently I'd find cars abandoned all over the place. Barns, fields, forests, gardens and deserts, it seemed that wherever I looked I'd find something worth pointing my camera at. But these days it's a lot harder. Of course it's still possible to find some great cars in the classic salvage yards, but photographing there is a bit like shooting fish in a barrel. I still far prefer hunting them down by the roadside, even if it is far more time consuming. Here's some of my favourite roadside finds from the last few years.
1960 Chevrolet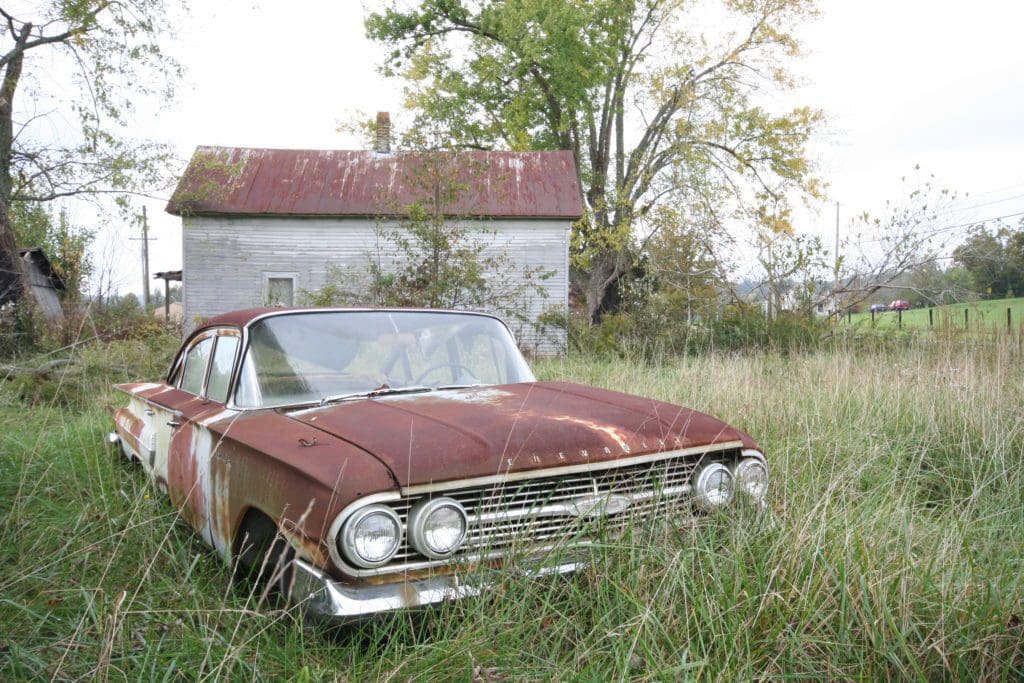 This 1960 Chevrolet is one of two cars I found in an Ohio garden. The house in the background is derelict, and according to the person who pulled over to point out the 'trespassers will be shot' sign on a nearby tree, the owners moved out a decade ago when they upped-sticks and headed out west.
1960 Pontiac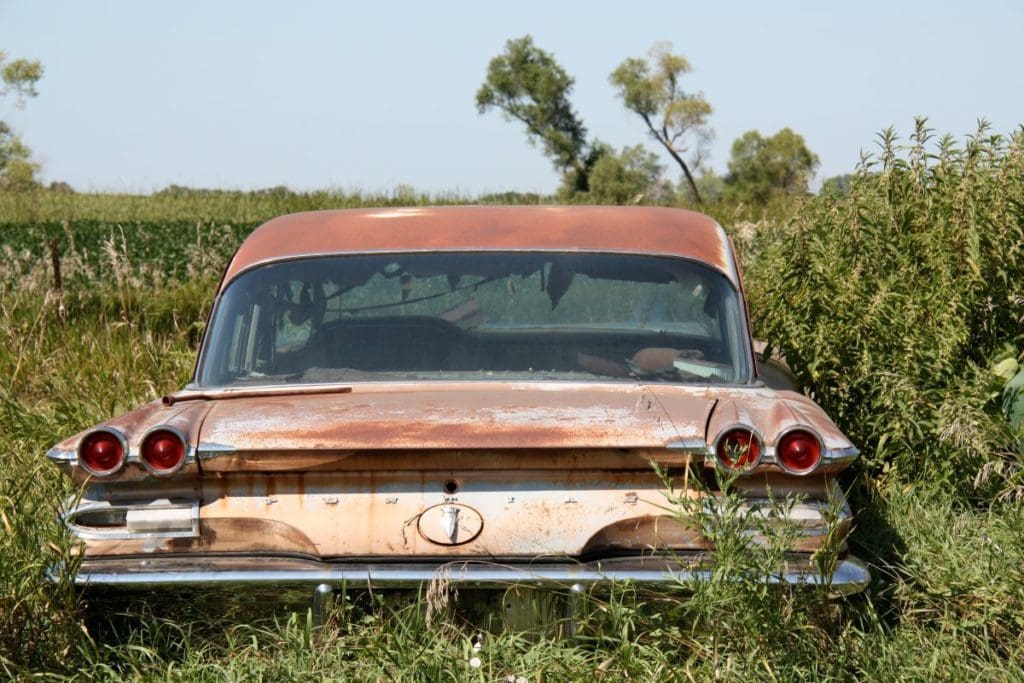 Incredibly this 1960 Pontiac has been in the same family from new. The original owner, who is in his 90s now, told me he plans to restore it one day (along with several others scattered around his property). I discovered it on a hot August afternoon in South Dakota.
1957 Plymouth Belvedere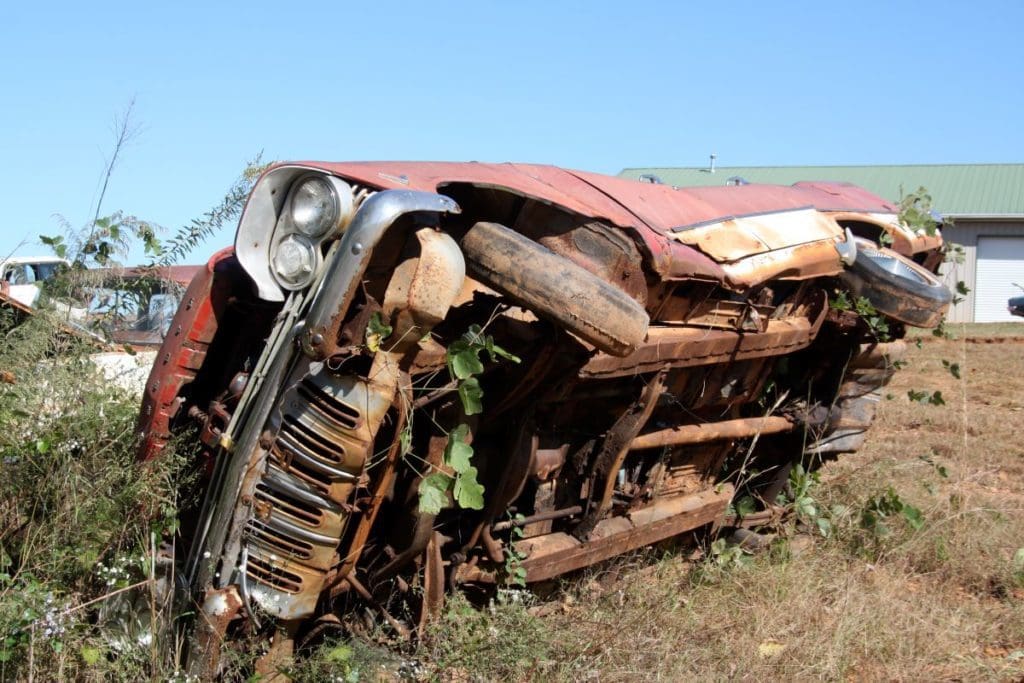 This 1957 Plymouth Belvedere resides in a Georgia garden. It clearly isn't in a good state of repair, the floor having more holes than an alopecic porcupine.
Pontiac Firebird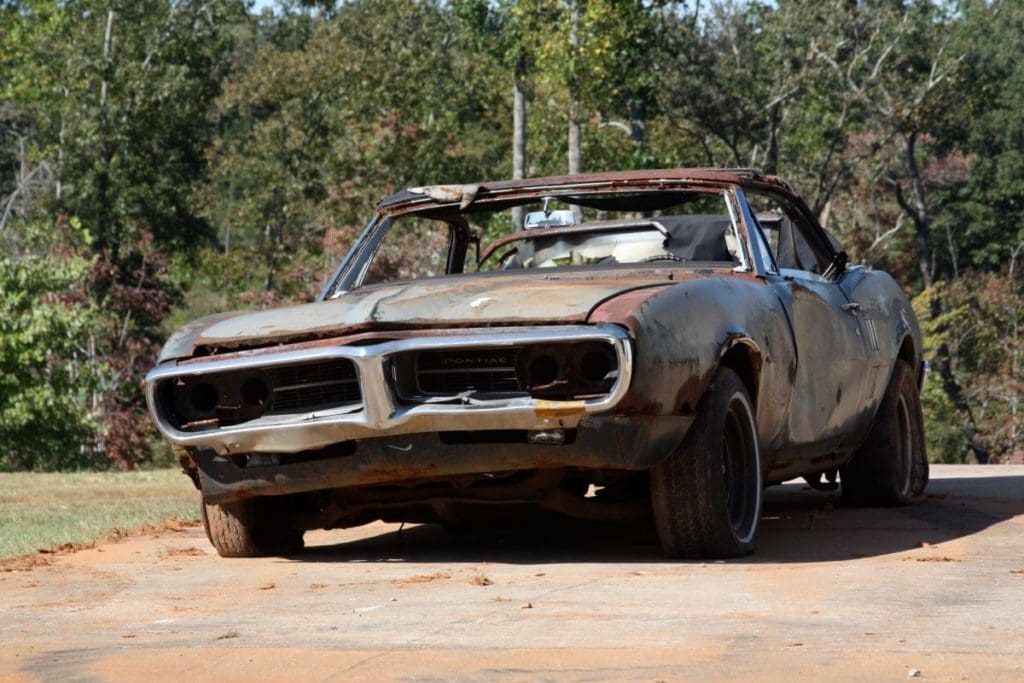 Late 60s Pontiac Firebirds are worth some serious money, especially the rag-tops. While this sorry-looking example has certainly seen a better day, a full restoration is probably still financially viable. It was spotted outside a house in southern Missouri.
1971 Dodge Challenger RT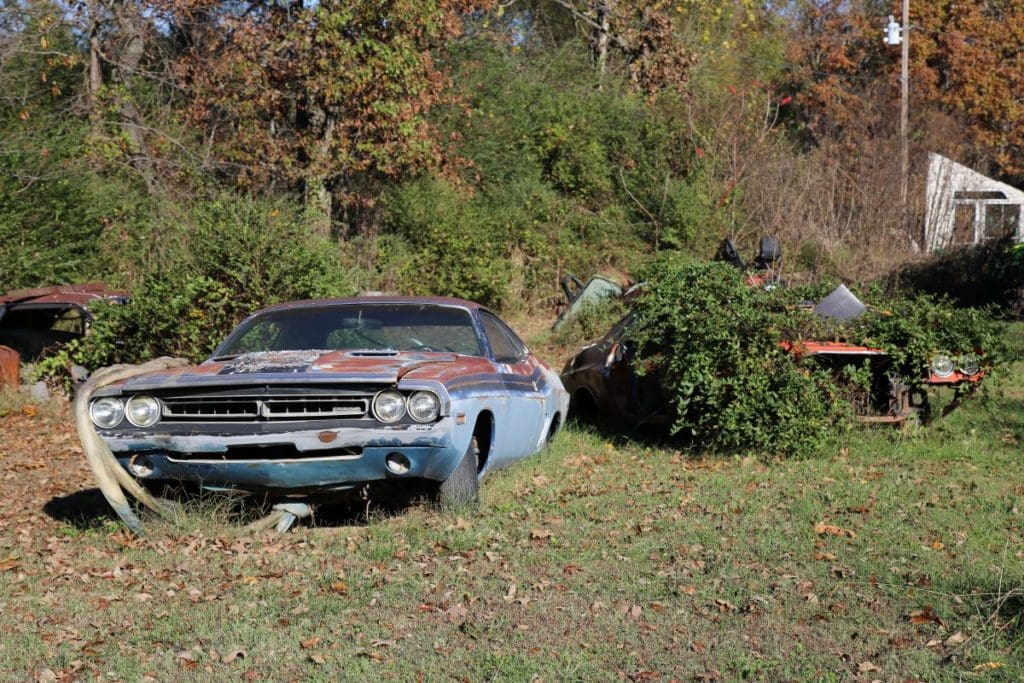 It's not often that I find an abandoned 1971 Dodge Challenger RT – and discovering two together is unheard of. They are parked-up in a garden in Pocahontas, Missouri, and unfortunately the owner wasn't around. A neighbour, who saw me taking the photograph, said the cars have sat in the same spot for over 20 years.
1953 Chevrolet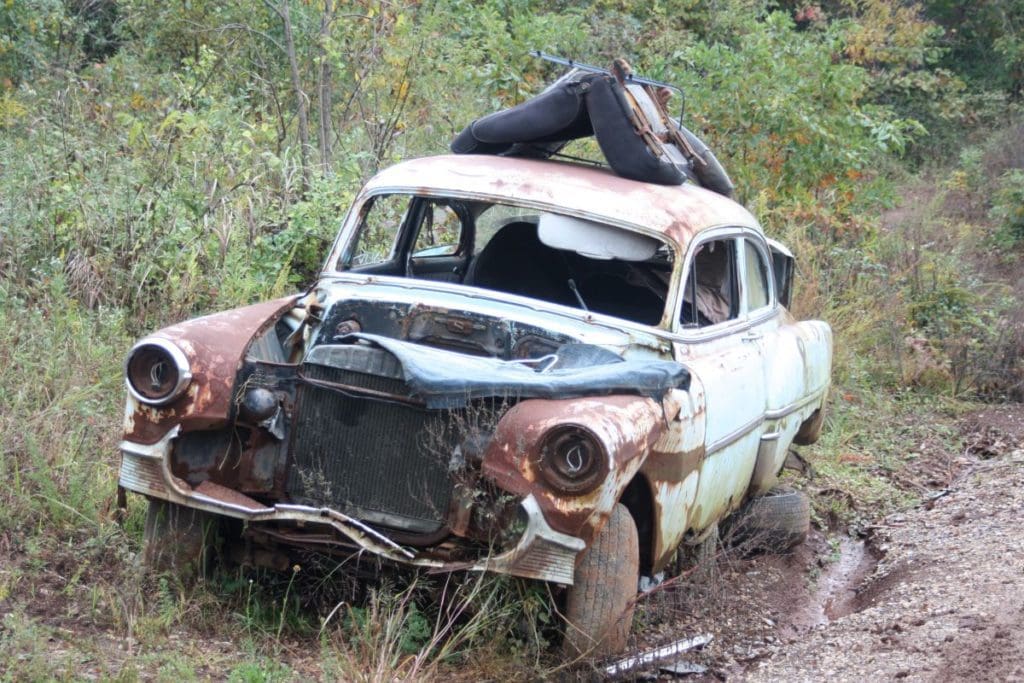 I was photographing an old truck behind a gas station in Tullahoma, Tennessee, just a few miles from the Jack Daniels distillery in Lynchburg, when the owner came out and asked what I was doing. Having explained my unusual hobby he gave me directions to find this 1953 Chevrolet. Fortunately I'd rented a 4×4 as I would never have managed to get to it otherwise.
1950 Dodge Coronet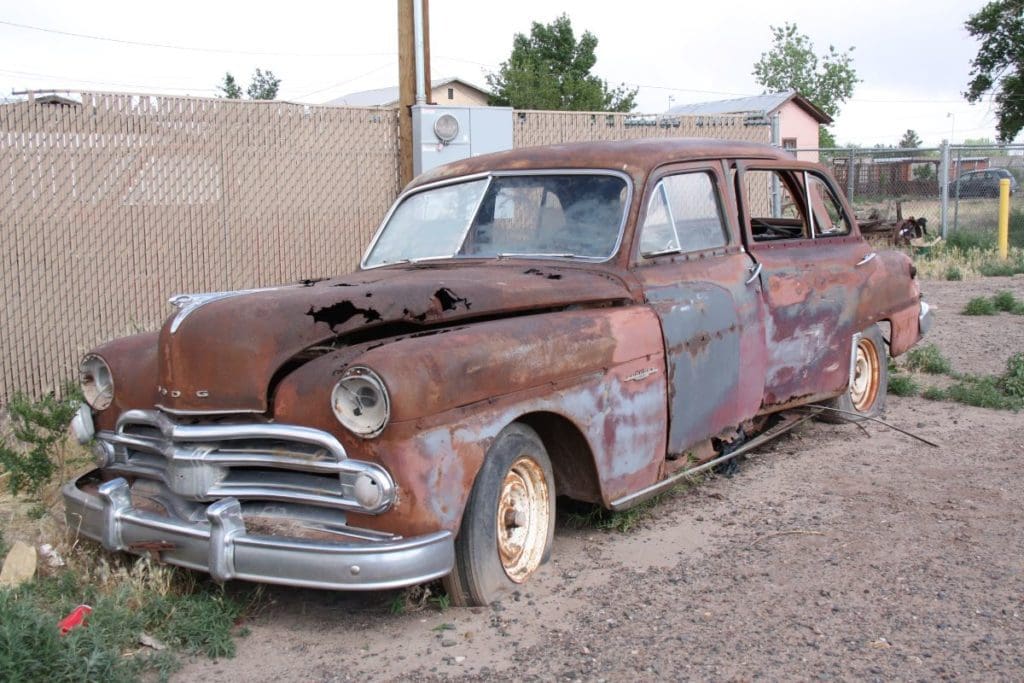 The chrome on this 1950 Dodge Coronet might be perfect, but the rest of the bodywork is in a terrible state. It's not often that you find cars this rusty in Arizona.
The car was discovered behind a bar in Holbrook, a stone's throw from Route 66.
1941 Chevrolet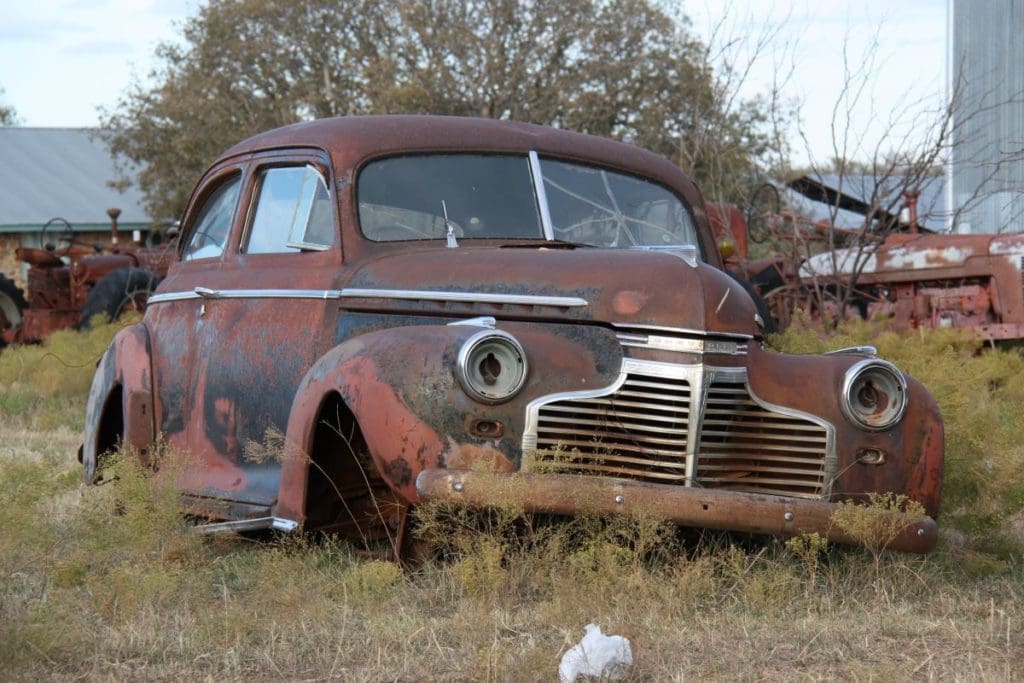 This Chevrolet 2-door coupe hails from 1941. It was discovered parked up alongside some agricultural machinery just outside of Fort Worth, Texas. It never ceases to amaze me just how many pre-War cars can still be found in this sort of condition.
Will brings so many brilliant finds to the pages of Classic American every month that it's hard to pick a favourite – if you want to keep up with what he finds next, take out a subscription here!