Ringbrothers' Charger defects from the expected…
The first Mopar from the Ringbrothers garage took more than 4700 hours of custom body work to incorporate the original styling cues of the iconic muscle car while creating a one-of-a-kind car. When you think American muscle cars, you probably don't think of Norway. Rightly so – it's pretty much Volvos as far as the eye can see. Which begs the question: how did a Norwegian living in London end up having a custom car built in the United States? "I was always into the classic American muscle car scene," said Erlend Christoffersen.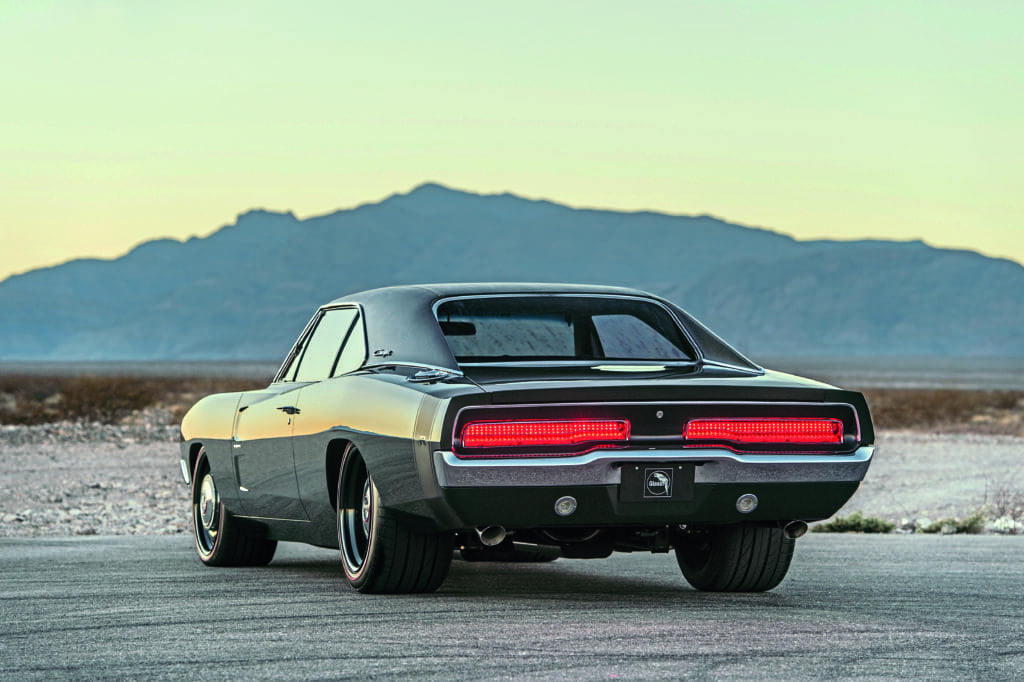 Turns out, there's a pretty significant car culture in Norway; there are many American cars in Scandinavia. Erlend also grew up exposed to magazines that featured them. And he developed a favourite: "Mopars are special, especially the Dodge Charger. So nice and curvy."
Cut to adulthood, with Erlend living in San Francisco, California, and taking a 1969 Dodge Charger that he got on eBay.com on lengthy road trips. "I drive a lot, but older cars don't drive that nicely. It couldn't live up to my expectations, let's put it that way." He sold that car, but was determined to once again own an older muscle car – yet one that was comfortable and drove like a modern car. However, the easy solution of simply buying a late-model Charger didn't appeal to him. "The new Charger is inspired by the late-Sixties car, and while I think it looks pretty cool, I think it looks so far from the original."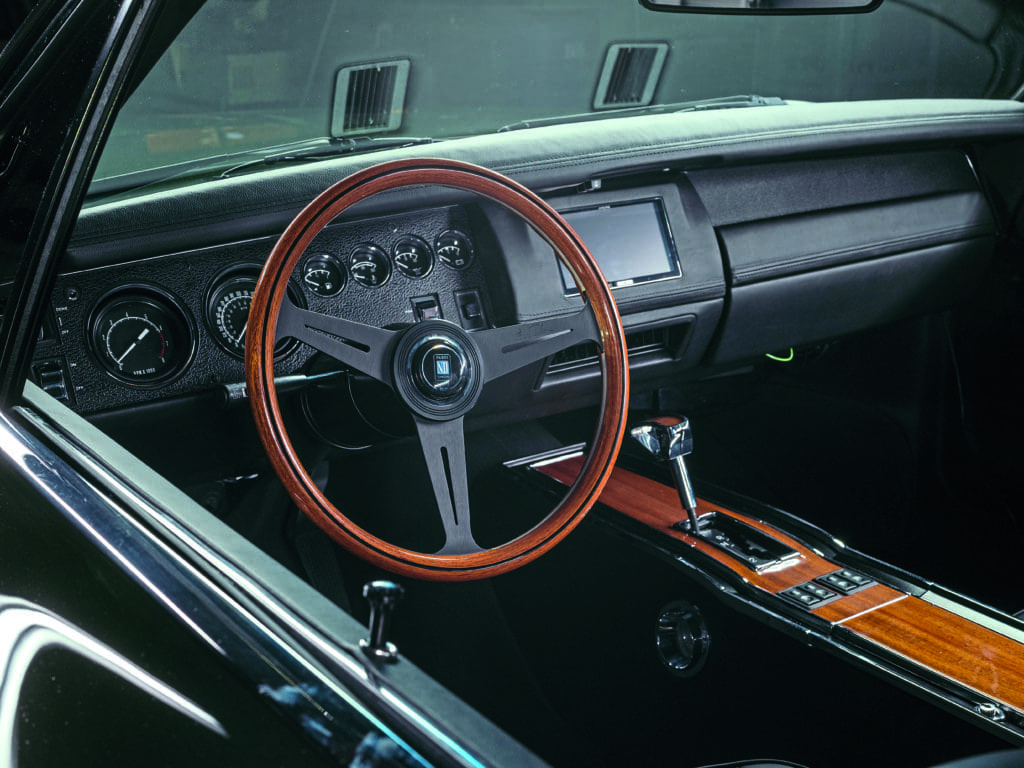 That's where Jim and Mike Ring of Ringbrothers, based in Spring Green, Wisconsin, fit into the equation. Erlend had become a fan of their previous custom cars, especially their attention to detail. The car of choice for the collaboration between Erlend and Rings? A worn-out 1969 Charger.
Interestingly, this was the first Mopar the Rings had ever built. "We hadn't had anybody ask us to do one. We kind of got pigeonholed in Mustangs for a long time, so that's all people thought we did," said Mike. Having no Mopar experience wasn't a concern for Erlend. "I instantly got a good vibe from them," plus their inner perfectionism spoke to his inner perfectionist. Venturing into Mopar territory wasn't a concern for the Rings, either. "For us, it doesn't matter what kind of car it is. The only thing that made us nervous was that Mopar fans don't like people cutting those cars up," said Jim.
For all things Classic American, like our page on Facebook here!
Keep It Real
Keeping it original looking was key for Erlend, "because I've seen way too many cars where I think the builders went overboard, and what used to be a cool classic kind of lost its character. Also, I like classic designs, whether furniture or architecture. I like more old-school stuff and didn't want to mess with that. That's why from the get-go I was so clear on keeping it true to the original."
"Erlend knew exactly what he wanted," said Jim. "He had a concept on how he wanted to see his car. He knew exactly what he wanted that car to look like. So, we kind of followed, more or less, his lead on what he wanted to see."
For all things Classic American, like our page on Facebook here!
"I had multiple ideas or suggestions that they shut down and I'm glad they did, and they had their own ideas based on their experience. I appreciated that," explained Erlend. Rejected ideas included a Hellcat engine due to availability, and lowering the roofline since Erlend thought it was too top-heavy. They did all immediately agree upon a distain for excessive overhang. Therefore, the Ringbrothers gave the Charger its "better balance" by shortening the car by two inches through the trunk area and extending the wheelbase by three inches. The side rockers were lengthened and the quarter panels were lowered and extended, and a front valance that appears lower than factory standard was added.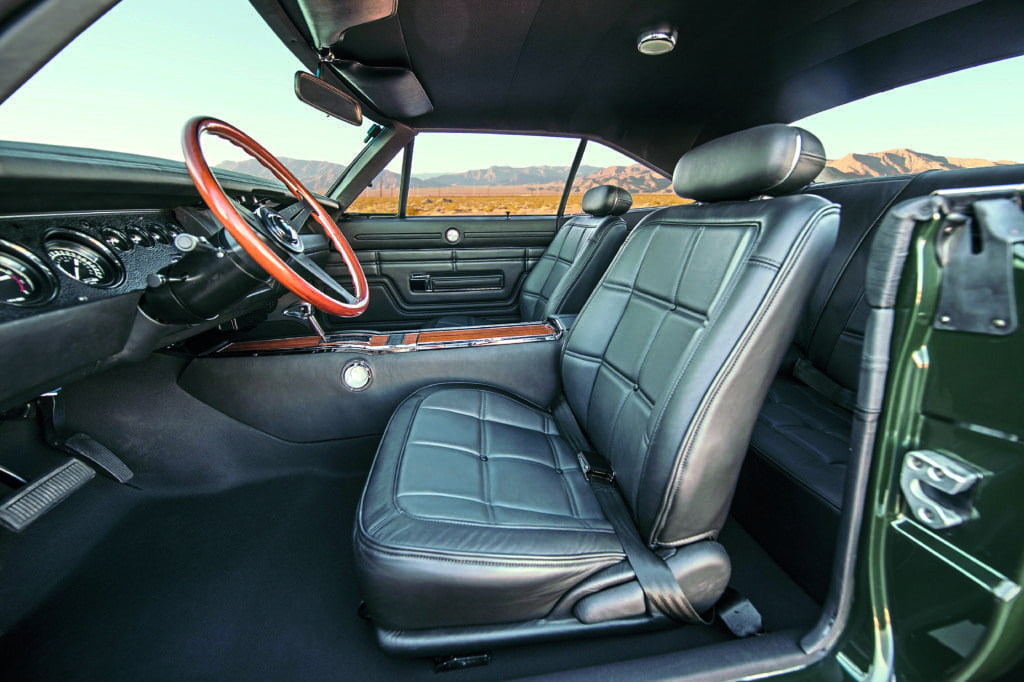 "I think it turned out much better and we stayed true to the original design," said Erlend. "And it was also cheaper!"
A Detroit Speed Hydroformed subframe sits below the body, with rack-and-pinion steering, front sway bars and four-link rear suspension. Performance also comes in the form of a Wegner Motorsports 6.4-litre Hemi engine. The motor maintains perfect temperatures with help from Prestone coolant, while custom Flowmaster headers and exhaust give the car a robust performance exhaust sound.
The rear wheel wells were opened up for custom 19-inch HRE machined wheels, size 19×11 in front and 19×13 at the rear, with custom Ringbrothers hubcaps. There are Michelin tyres in size 285x35x19 in the front and 345x35x19 in the back. "I actually wanted smaller wheels and not as wide," said Erlend. "But the Rings did a good job of talking me into going larger. It also makes sense to have wider tyres for traction, and also going with the classic-looking wheel; it's really subtle."
To read more, you can purchase a back copy of our August 2018 edition here!
For all things Classic American, like our page on Facebook here!