Tributes have flooded in after another of America's racing greats, Al Unser Snr., died aged 82 at his home in Chama, New Mexico, writes Steve Havelock. He had been battling cancer for the last 17 years.
In May last year, his older brother Bobby died at 87. They were both part of what became known as the Unser family racing dynasty. Al's two uncles, his two brothers and his son, Al Unser Jnr., were all top-level racers. Uncle Joe and eldest brother Jerry were both killed racing. Bobby won the Indy 500 three times in '68, '75 and '81 and Al Jnr. won in '92 and '94.
Al however trumped them all. He won the great race four times in 1970, '71, '78 and '87. He is one of only four men to have done so, the others being A J Foyt, Rick Mears and Helio Castroneves. He was also PPG Indycar Champion in '83 and '85. In his Indycar career he notched up a remarkable 39 wins and 97 podiums.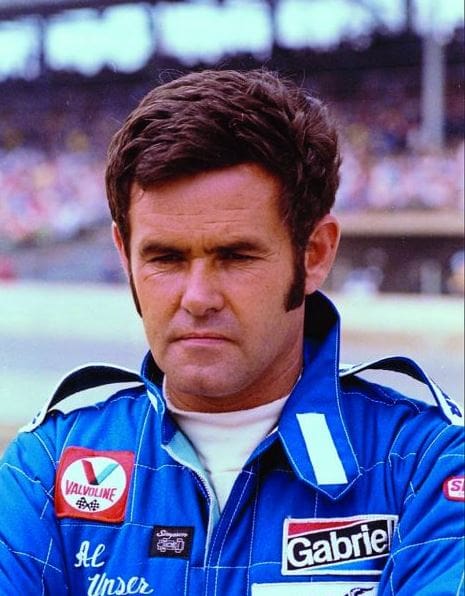 Al was born in Albuquerque on May 29, 1939. Racing was in the family blood. Uncle Louis had been racing at the Pikes Peak Hillclimb since 1926 and won it a record nine times. Al started dirt track racing in 1957 in a modified stock car built by his father Jerome, who owned an auto repair shop and brother Bobby. In spite of brother Jerry being killed at Indy in '59 at just 26 years old, Al pushed ahead with his own racing career.
His first high profile wins were at Pikes Peak in 1964 and '65. His first Indy 500 was also in '65 where he finished a creditable 9th in his Lola after qualifying in 32nd. The race was won by Jim Clark and the following year Al became Clark's team-mate in the STP-Lotus car but he crashed out after the car in front blew its engine and spewed oil on to the track. In '67 he finished second to A J Foyt and in '68 he retired only to see brother Bobby take the Unser family's first Indy 500 win. In 1970 Al was in storming form in his striking Johnny Lightning 500 Ford and claimed pole position at 170.22mph and won the race, ahead of Mark Donohue and Dan Gurney. He won again for the same team in '71.
Indy 500 victory eluded him for a few years but in 1978 he joined Jim Hall's Chaparral Team and piloted his red, white and blue 'First National City Travelers Checks' Cosworth-powered Lola to his third win. He won all three USAC 500 mile races that year which was quite some feat. For '83 he joined Roger Penske and finished 2nd. He was 3rd in '84 and 4th in '85 and DNF in '86. Al was out of a ride for '87 but turned up at the Indy Speedway "just in case".
Article continues below…
Advert
Penske's main driver that year, Danny Ongais, stuffed his car in qualifying, hurt himself and wrote the car off. Penske grabbed Al and hastily prepared a year-old car that was being used as a show car in a hotel lobby. Against the odds, Al qualified in 20th place. In the race, at one point he was lapped, which made him mad with himself. He gritted his teeth, made some set-up changes during the pit stops and amazingly won the race. What a story. He was 47 years old and he became the oldest driver ever to win the Indy 500. He carried on racing until 1994.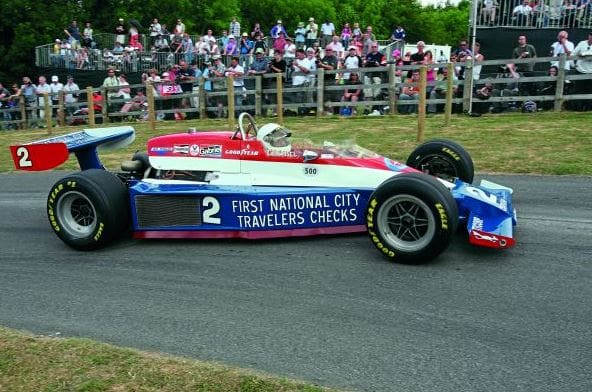 Al was inducted into the Indianapolis Motor Speedway Hall of Fame in 1986, the Motorsports Hall of Fame of America in '91 and the International Motorsports Hall of Fame in 1998. In 2020 he was inducted into the Pikes Peak Hill Climb Museum Hall of Fame. His collection of trophies and race cars is housed in the Unser Racing Museum in Albuquerque. Upon Al's death, Indianapolis Motor Speedway president Doug Boles said: "In the 112 years of racing that has taken place at the Indianapolis Motor Speedway, Al Unser's career stands out among others.
"His four Indianapolis 500 wins and most laps led (644) solidify him as one of the greatest of all time. Al achieved his successes competing against many of the best our sport has ever seen which makes his accomplishments on the track even more impressive.
Article continues below…
Advert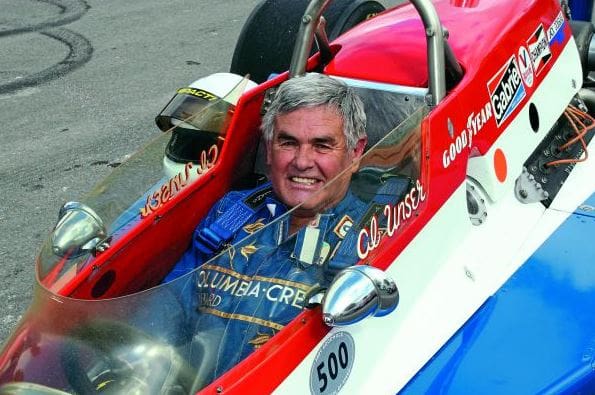 Al's combination of his quiet and humble approach outside the car with his fierce competitive spirit and fearless talent behind the wheel made him a fan favourite. He will be remembered as one of the best ever to race at Indianapolis and we will all miss his smile, sense of humour and his warm, approachable personality."
The last word goes to his son, Al Jnr., who said: "My heart is so saddened. He was a great man and even greater father. We will miss you dearly. Rest in peace Dad."