Born in 1934, Sam Foose was a self-taught master welder, painter and panel beater. Mechanical skills came equally easy to Sam, as did pencil drawing, design work and, later, air brushing.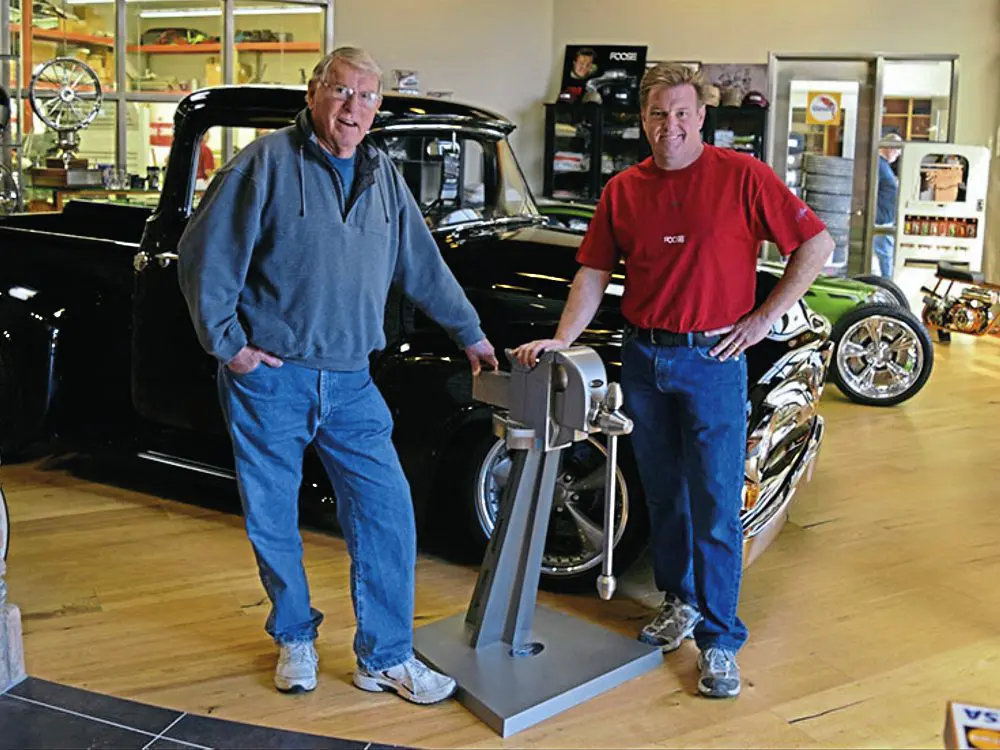 When the family moved back to Arizona around 1948 Sam elected to stay behind in Santa Barbara, living in a friend's garage and working on cars to bring in enough money to survive. Here he learned those skills he became so renowned for.
Foose spent several years in the early to mid-1960s constructing fullsize replica custom cars of 1/25 plastic kits for the model company AMT, working alongside another legendary customiser Gene Winfield. He then moved to Minicars, building safety car prototypes funded by the government – which lead to great improvements in air bags, crumple zones and pedestrian safety.
Later he worked on car accident repairs for insurance companies. However, Sam spent his hours outside work designing and building hot rods and customs, he later set up his own shop, Project Designs, in Santa Barbara, California. Foose's devotion to his craft was legendary and he would regularly work 100 hours a week, his wife Terry often bringing food and their children to his shop so they could all eat dinner together.
One of his best known builds was the green 1949 Ford coupe he built alongside designer Harry Bradley and fabricator Donn Lowe for owner Jack Barnard. The car skillfully mixed traditional customising techniques such as the sectioned body and chopped roof with an overall contemporary feel.
Foose was also celebrated for the 1956 Lincoln Continental MkII he built for Goodguys founder Gary Meador. Yet, Foose's personal cars were often even wilder, one of the most outlandish being his heavily modified DeTomaso Pantera 'Dia Cosa 200' that he restyled into a roadster heavily inspired by the 1968 Alfa Romeo Carabo concept car.
Article continues below…
Advert
His career was an inspiration to son Chip, who would follow in his footsteps, helping Sam from an early age and designing and building a wealth of his own custom cars and hot rods. "He taught me that trendy design dates faster than bellbottoms on a hippie," said Chip recently, "good design is timeless. If it was something we had never done before he'd say 'if someone else can do it, we can too."
Sam also lead the team to secretly rebuild Chip's personal 1956 Ford F100 pickup on the television show Overhaulin'.
Sam Foose died of cancer on November 27, 2018.
Article continues below…
Advert