Most of us give our cars' transmissions little thought, especially after they've been laid up over the winter. But in fact they could probably do with a bit of a "refresh". Alders Automotive offer a transmission fluid exchange machine that flushes and cleans the entire transmission, torque converter and transmission oil cooling system. This smooths gear changes and extends transmission life and is ideal when the vehicle has been parked up over the winter.
They recently installed a transmission dyno that allows them to check all their popular American and Race transmissions before delivery. With this piece of kit they can run the transmission and check transmission pressures, shifts and cooler flow. Recently they'd found that more of their customers where asking if the transmissions could be tested after undergoing a rebuild and with increased sales on their race transmissions they decided to import a transmission dyno from the USA. This has given customers peace of mind, in that they can buy with confidence, knowing the their transmission has been tested before delivery, allowing them to focus on racing or just enjoying driving the car. For more information, conctact Alders.
Alders Automotive, Units 4 & 5 Northfield Business Park, Lower Dicker, East Sussex,
Article continues below...
BN27 4BZ  Tel. Phone: #44 (0)1323 848448, alders.automotive@googlemail.com
www.aldersautomotive.co.uk www.facebook.com/aldersautomotive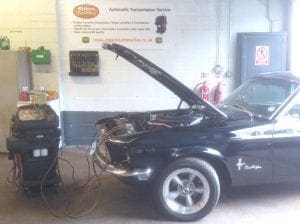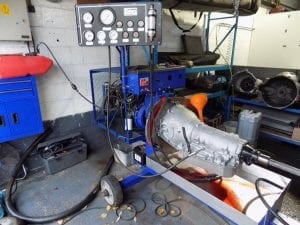 Article continues below...
Advert

Enjoy more Classic American reading in the monthly magazine. Click here to subscribe.
Sell your Classic American car here.