Andy Willsheer introduces the 'Vette from the 'Net, a vehicle sourced sight unseen online, which has brought its owner a great deal of pleasure revisiting a long-lost love for Corvettes…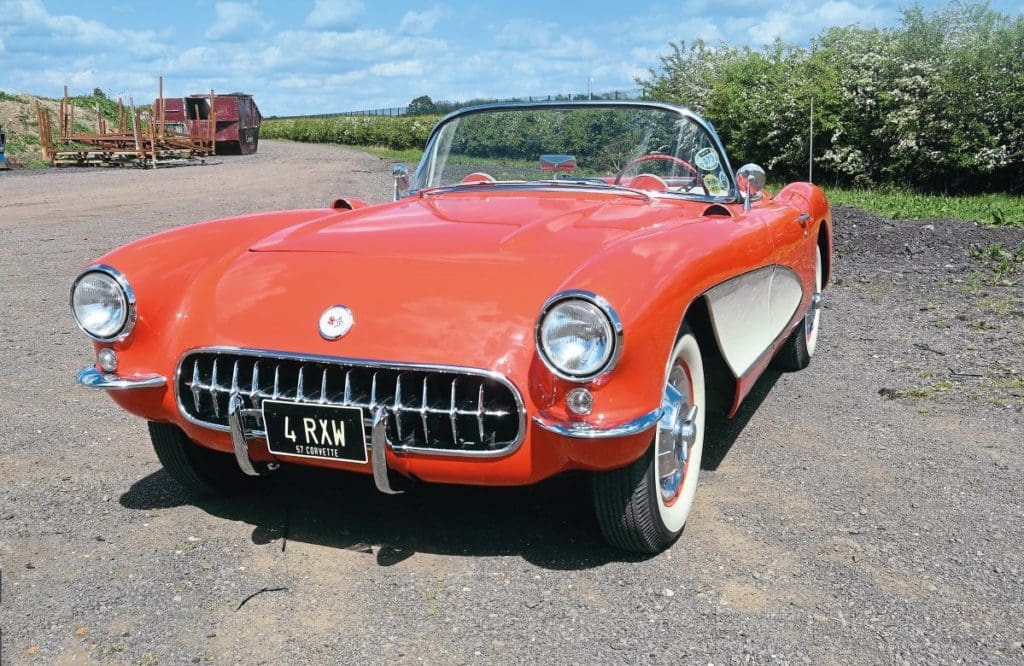 Words and photography: Andy Willsheer
Long-time drag racing fans will likely know the name Bob West, who back in 1980 bought a '41 Willys quarter-hauler while on holiday in Ohio with his then-wife, Angie. It was campaigned here in the UK for some three seasons under the name of Slick Willy until it was involved in a rollover crash at Long Marston/Shakespeare County Raceway, near Stratford-upon-Avon. Sadly, that incident brought the owner/driver's straight-line career to an unfortunate and abrupt halt.
Before the Willys came into his life, Bob had acquired the Maxine's Toy Corvette – a well-known bow-tie barnstormer that made quite a name for itself at Santa Pod Raceway – with the intention of fixing it up as a keeper. However, as is the way with some projects, it was a protracted exercise which upon completion was sold on when space limitations in his workshop necessitated parting company with the 'Vette strip standout. It was not, however, his final involvement with the Chevrolet marque, even if he did stray from his allegiance to American automobiles with the purchase of various TVRs and other British sports cars over ensuing years.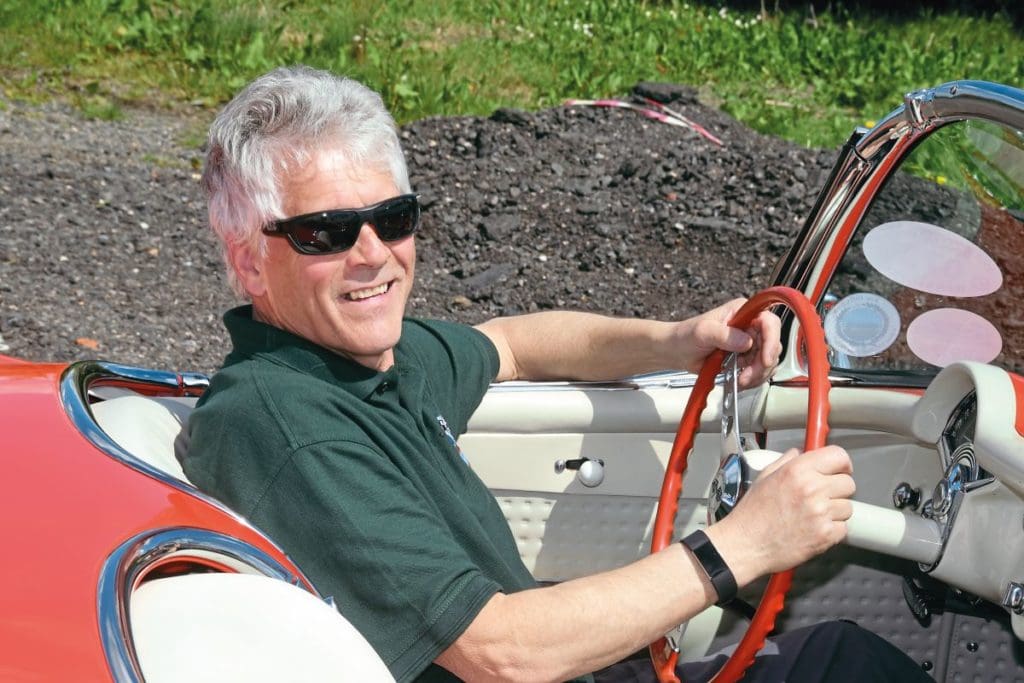 It was decades later that the desire to buy another Corvette took hold; the semi-retired builder and ardent skier scoured the classifieds to see what was on offer in the UK. Nothing really took his fancy and so he turned to the internet to see what was available across the pond. One ad which ticked all the right boxes was a turquoise example and was being advertised by a dealer but, after checking feedback from former customers, he felt this wasn't someone he wanted to deal with. Further hours of perusing online finally paid off when a '57 Corvette roadster caught his eye. It was up for sale on eBay through a specialist dealer in Georgia and, after examining dozens of accompanying images, he felt this would be a prudent purchase. The seller had good feedback and so Bob was quite happy to transfer funds to enable the deal to be sealed, sight unseen.
The car was transported to the docks in Savannah for onward shipment to Southampton, which is where he first clapped eyes on the Venetian Red vehicle that had been brought across the Atlantic from the Peach State: "It was pretty much as I expected, in average condition overall and with a few parts being somewhat tatty. But, most importantly, it was all there and drove okay, even though I'm not really used to motoring in something that has cross-ply tyres, drum brakes and sloppy, non-power steering. It was basically in need of some TLC, something which duly turned into a full restoration over time. The steering box, springs and shocks were knackered, and these were all sorted during my first year of ownership," says Bob.
Article continues below…
Advert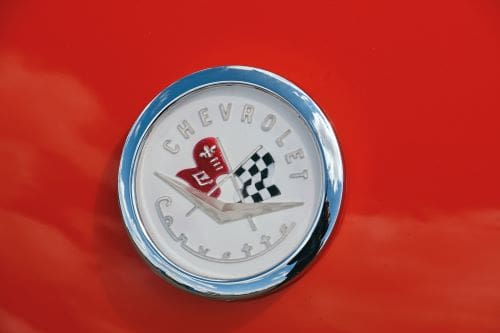 Year two saw the 283cu in/270bhp engine and Powerglide two-speed transmission removed and the small-block V8 fully overhauled by the owner – "I hadn't really touched an engine since the Slick Willy days of more than 25 years ago, but I guess it's something you never forget and I was quite confident in what I was doing…" – together with installation of an RV cam during the teardown, an astute move insomuch as this works well with the auto 'box to provide the powertrain with a welcome addition of torque. Sundry chrome parts were refurbished or replaced during this period, as was the renovation of polished stainless steel trim.
Moving on to year three, Bob entrusted the important task of body and paint restoration to drifting aficionado Nigel Adams, who's based in the Oxfordshire village of Chalgrove, not too far from Bob's residence. Wisely adhering to the manufacturer's popular colour combination of red with beige coves, it would be fair to say the car currently looks amazing in its fresh duotone hues and a welcome improvement upon the micro-blistered paintwork which it arrived with. The svelte reupholstered interior "was already in situ when I bought the car and has to be one of the most appealing features, and I was of course pleased it had been kept as per factory stock".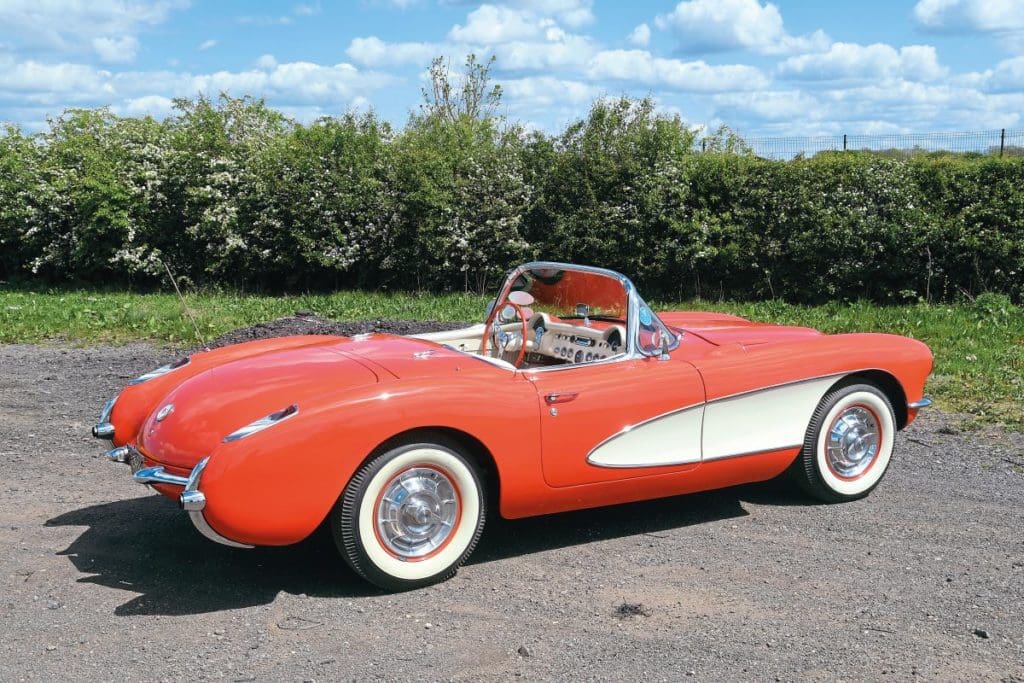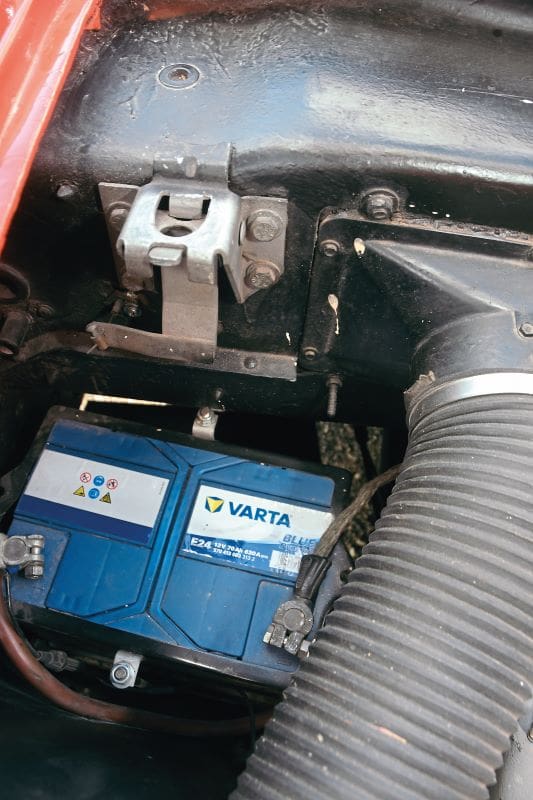 Likewise, the distinctive single-digit cherished number plate, which incorporates the initial letters of the owner's full name (Robert Xavier West) and is something he has retained for many years, transferring it to various vehicles owned over the years. I should, by the way, point out that the optional hardtop with which this second-generation design two-seater was supplied wasn't quite finished by the painter at the time of our photo shoot, but will be completed in the near future, along with sorting out the heater unit which is presently disconnected. Meanwhile, the car is used on proverbial high days and holidays, plus the occasional outings arranged through it being registered with a select few automotive agencies.
Article continues below…
Advert
Bob said it was featured in a music video shot in a London studio and currently has a job lined up to chauffeur a young man to prom night. He said: "I was particularly pleased to have the Corvette selected for this booking because it was chosen from an option of hundreds catalogued in the agency's books." Then again, with some of today's hip youngsters' desire to connect with the periods of their forebears, when it truly was a pleasure to drive, what better way to impress schoolmates than rocking up to school prom as a passenger in what's often described as America's first sports car?