Matt Snowball really wanted to go racing in a Dan Gurney Plymouth 'Cuda… so he built his own, at home, in less than a year.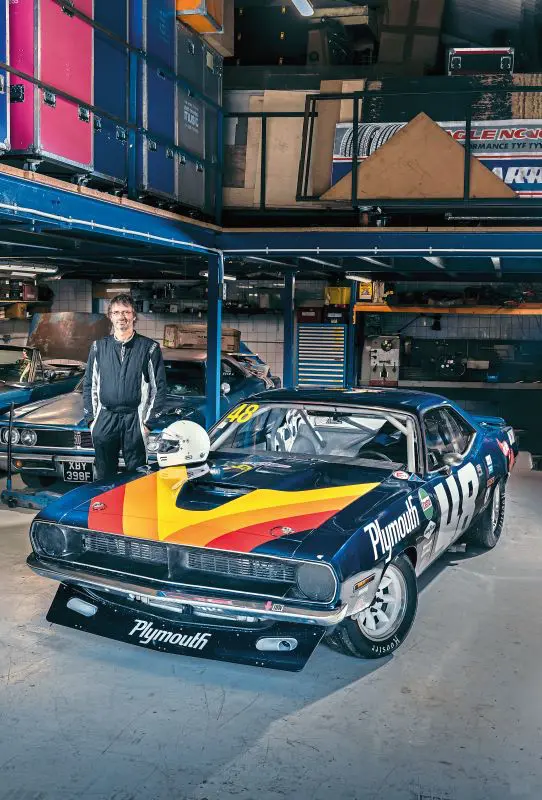 Words: Mike Renaut
Photography: Jonathan Fleetwood
Seems everyone loves a muscle car, but everyone tells you that when said muscle car reaches a corner it falls off the road. As usual the pub bores are wrong and the Trans-America Sedan Championship is proof of that. Organised by the Sports Car Club of America and first run in 1966, it allowed engines up to five litres – 302cu in – and was mainly contested by pony cars such as the Mustangs, GTOs, Barracudas then later Camaros, Firebirds, Cougars and Javelins. In 1967 Chrysler fielded a Dodge Dart, but when Chevrolet won the 1969 title Chrysler staged its first serious effort to win.
Wanting to promote its new 1970 Plymouth 'Cudas and Dodge Challengers, Chrysler engaged Dan Gurney's All American Racers to campaign a pair of 'Cudas, while fellow racer Sam Posey drove a Challenger. AAR had previously constructed Indy cars, champ cars and Formula 1 single-seaters and built the new Chryslers under the strict TASC rules which emphasised factory stock parts. It would take 50 AAR employees more than 75,000 hours to construct the Challenger and three 'Cudas for the 1970 season, using bodyshells straight from the production line.
The first issue was that the smallest V8 available in either car was the 340, which was 5.6 litres. Gurney reduced the stroke from 3.31 inches down to 2.96, giving a displacement of 303.8cu in – deemed close enough. Then it was oil starvation problems when cornering and rules prevented using a dry sump; crew chief Phil Remington devised a floating oil pick-up, as used in aerobatic aircraft, that followed the oil wherever it went. The cars also featured the first ever computer-designed rollcage.
The rules also stipulated a single carb, but the engines still put out around 450bhp. Weight saving was key with suspension uprights and even exhaust headers made from titanium. The steel bodies were 'chemically cleaned' in an acid bath to thin the metal. All the manufacturers did this little trick, but it required skill; at least one 'Cuda returned to AAR with holes in the roof… This acid process came back to haunt them during the season's first race at Leguna Seca. Having passed Posey's Challenger as race legal, chief scrutineer John Tarminus accepted a beer from the team. Leaning his elbow on the Challenger its paper-thin roof immediately dented. Tarminus insisted the team return the body to factory stock, which they achieved by hacking off the roof from a brand-new Challenger from a nearby Chrysler dealer and welding it on to the race car overnight… Not every 'cheat' was detected; gearboxes were cast in lightweight aluminium and coated in a cast iron spray so the scrutineer's magnet would still stick.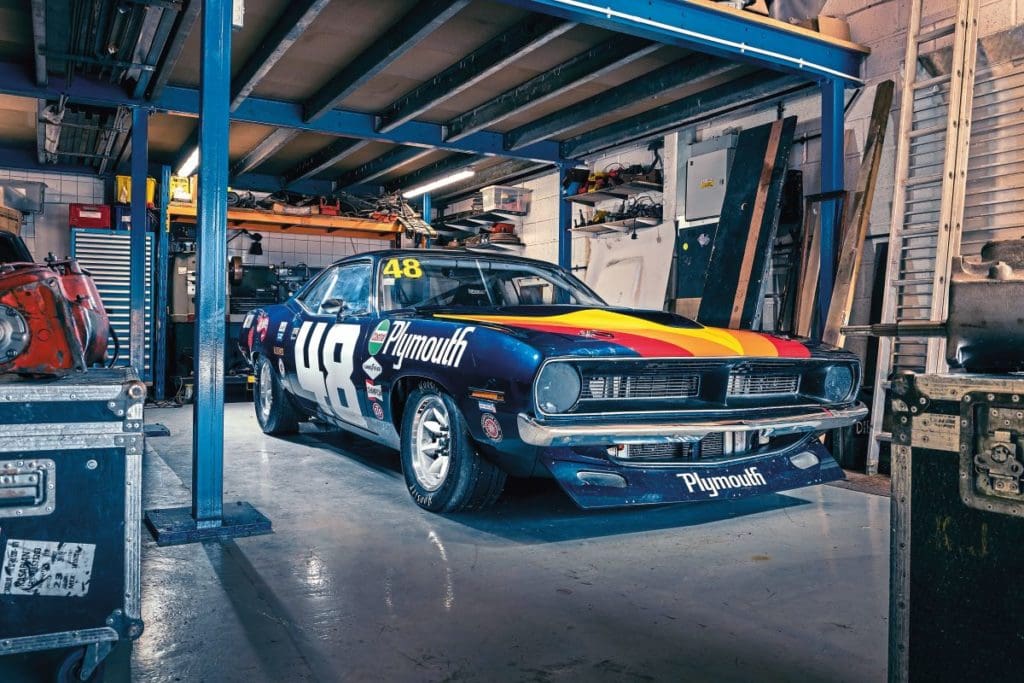 ---
Gurney for president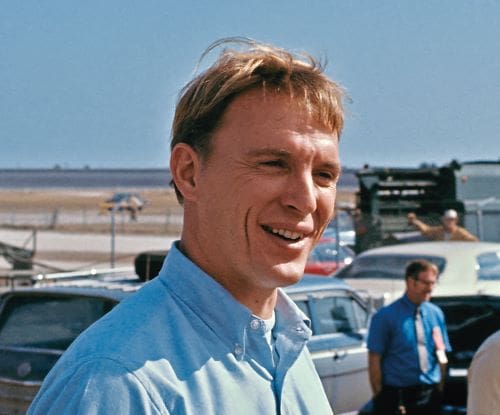 Dan Gurney was a racing driver and race car constructor who from 1958 competed in Formula 1, Indy, NASCAR, Can-Am and Trans-Am events. He raced for Ferrari, Porsche, McClaren, Lotus, Ford and others. He won Le Mans with AJ Foyt in 1967 – starting a trend by spraying the crowd with champagne – then in 1968 was the first driver to use a full-face helmet. His driving style of using his brakes more gently than his rivals tended to save them from becoming worn.
Car & Driver magazine promoted a campaign to have Gurney run for American president until it was realised he was too young, but the campaign was regularly brought up again by his fans. The All American Racers team was started in 1965 and he won the 1967 Belgian Grand Prix in an AAR-built V12 car. Gurney was said to be the only driver Jim Clark feared on the track. With Brock Yates he won the Cannonball Run in 1971. Gurney died in 2018 aged 86.
---
From two to one
The 1970 season was the only time all the major auto manufacturers competed in the Trans Am series. Gurney raced 'Cuda number 48 alongside team-mate Swede Savage in 42. Savage finished 4th while Gurney retired with mechanical issues. In the second race at Lime Rock Park Gurney left from pole but dropped out with clutch failure. After just two races Chrysler cut the budget which stopped development and forced Gurney to become a one-car team. Gurney largely left the driving to Savage who raced 10 of the 11 events managing three poles, a couple of fastest laps and a best finish of 2nd at Road America.
At the October 1970 finale held at Riverside, Gurney finished 5th just behind Savage then announced his retirement from racing to focus on managing All American Racers. The factory race programme was officially cancelled at season's end with the single AAR Plymouth 'Cuda in 5th place behind Dodge. Chrysler had entered the Trans Am series purely to promote its road cars, having launched the Challenger T/A and 'Cuda AAR to homologate some of the racing parts and perhaps recoup its investment.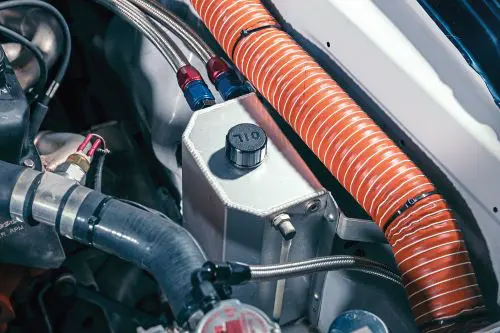 To call Matt Snowball a Mopar enthusiast is an understatement. You may recall in December 2016 we featured the patina'd 1968 Charger R/T he drives virtually everywhere. This 'Cuda is his race car. "I wanted a Dan Gurney 'Cuda but the budget wouldn't quite stretch to an original race car," laughs Matt. "So, I decided to build one. It's perhaps wishy-washy to call it a tribute, though it's not an exact copy or a clone. A car that looked original, but could be road or track driven and conform to modern race regulations. I'd always wanted to circuit race and when I turned 50 I realised I couldn't leave it much later, so I started looking for a 1970-74 'Cuda."
The 1970 'Cuda Matt found in Long Island was little more than a bare shell. "It had a seized 383cu in V8, lots of rust, no wiring and some glass," recalls Matt, "it was optioned with the rare colour-coded Elastomeric front bumper, but I certainly wasn't ruining a nice example. It arrived here in August 2018 and I got on the phone ordering parts, getting everything at once then sending it to Ron Fenton's STS Imports (www.stsimports.co.uk) base in Florida where he put it all in a sea container.
"The 'Cuda was easy to strip then I had it media blasted. The doors were virtually rust-free and I found a pair of front wings in the UK. When everything arrived from America I fitted a new roof, rear quarters, rear frame rails, cross-members, glass fibre bonnet with AAR scoop and a glass fibre boot lid.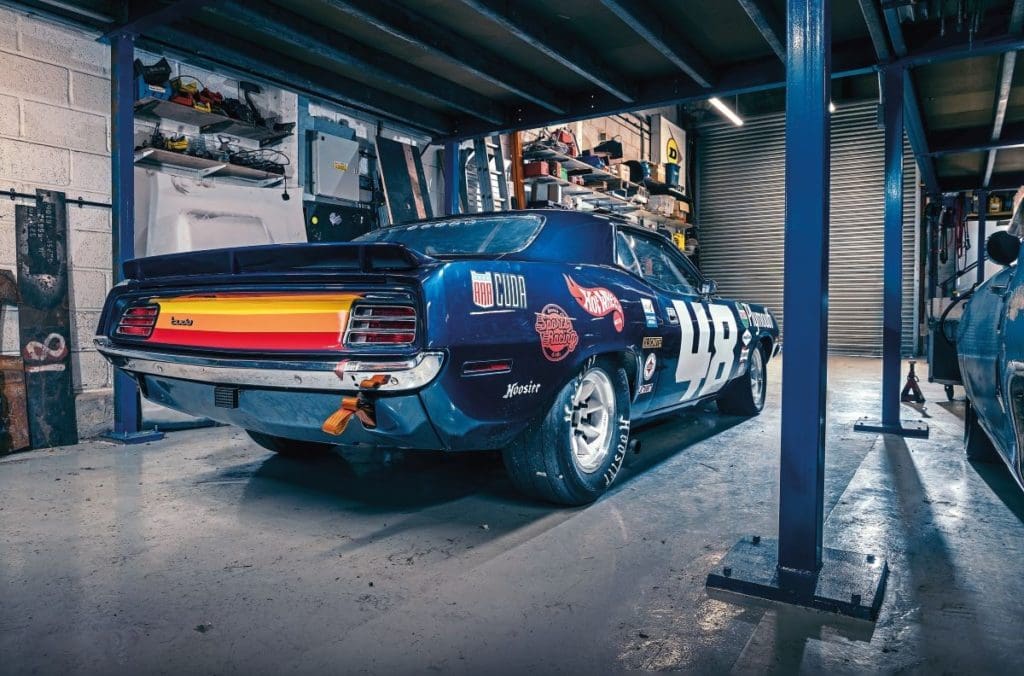 "The rear wheel arches were then widened by an inch and a quarter each side to clear the tyres by cutting around the arches, pulling them out and welding in filler panels. The leaf springs also restrict tyre width on the inside, even with a three-quarter inch gap the tyre can still flex enough when cornering to touch the spring. There's a Panhard rod too, to keep everything centred. The suspension is a Hotchkiss kit made for Barracudas and I've used their camber and castor angles – about five to six degrees positive castor in the front. It drives like it's on rails, the rollcage really stiffens everything."
There are polycarbonate side windows and front/rear spoilers, while the bumpers are steel; the rear one being a repro part. "Finding the correct paint colour was interesting," continues Matt, "it's almost black in certain lights. A guy in New Zealand with a Gurney replica went with Chrysler Patriot Blue, but my painter is Italian so he used Maserati Mistral Blue – there's not much difference. Inside it's Alfa Romeo grey. The stripes are a wrap and a friend who works in event stand production was able to make up the sponsorship decals I couldn't buy. I did a lot of research to get the decals correct."
Creating a Dan Gurney 'Cuda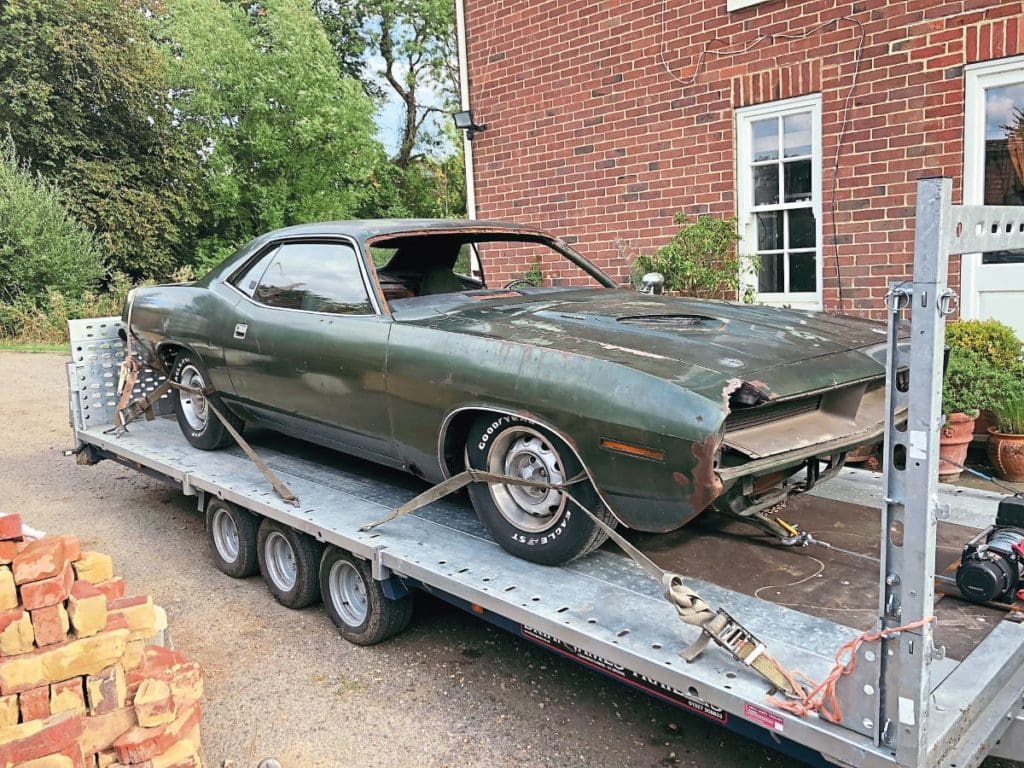 A reliable 450bhp
"The engine is a second-hand 360cu in V8 stroked to 408 by Dave Billadeau (www.billadeau-speed.co.uk), it's got a high-capacity baffled sump, Edelbrock heads and a Holley four-barrel. It's not a screamer, just built to be reliable with about 450bhp – which is enough for a beginner." That's backed to a Tremec five-speed gearbox and an 8.75 rear end with 3:23 gears, an LSD, uprated half shafts, bearings, seal and breather. There's a DoctorDiff disc brake conversion with twin master cylinders. "It was built on a budget and I'll upgrade to AP Racing brake calipers in the future," adds Matt.
The exhaust is largely handmade with TTI headers cut'n'shut for better ground clearance and straight-through silencers. "It's set up like the original cars with both pipes at the front of the silencer exiting ahead of the rear wheels; that keeps it around 100 decibels." Minilite 15×8-inch wheels mimic the original Gurney cars, with Hoosier vintage-style tyres. "I run them at 19psi cold and on track they're up to 27psi in no time." That rollcage is from Nickson Motorsport; Nick also made the seat mounts and lowered the floorpan under the seat since Matt's on the tall side. Nick fitted the pedals and worked some magic on the body too. Meanwhile Matt built a dashboard and fitted it with ETB gauges and a shift light – "that's very useful, it comes on around 5500rpm." The warning lights were parts Matt had saved for years and there's a front/rear brake bias control Matt admits he's yet to even touch.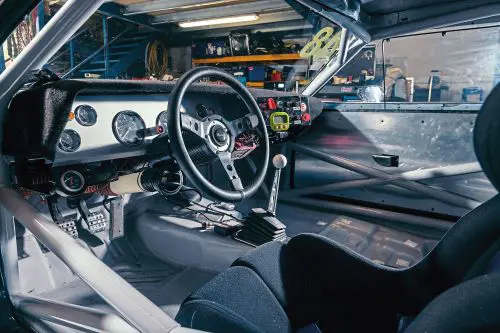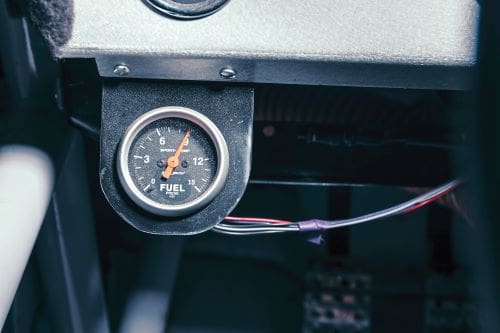 "It's got a V5 and all it would need is headlights to be road legal. It's the first race car I've built and getting it on the track was more important to me than creating a perfect replica. The build took me a year including help from the guys at work. It's eligible in several race classes including Bernie Chodosh's V8 series (see www.berniesv8s.com) and standard enough for the Classic Sports Car Club race events. I've competed at Spa in the Dutch Youngtimer Touring Car Challenge series and touched 140mph, but I tend to be racing against TVRs, BMWs, Mk1 Cortinas and so on, meaning the 'Cuda is underpowered since it's so heavy. I could always drop in a Corvette LS motor, but that's missing the point. I'd love to see an all-muscle cars race series, there's been talk of setting one up and I know a few people who would be interested.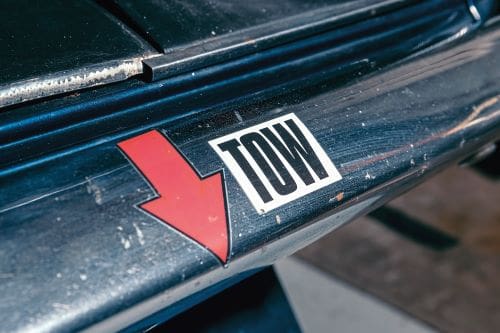 "I've done a few restorations in the past but building this was easier. I put a lot of effort into getting the ride height correct, but I still need to lower the front by another inch, which is going to mean new top mounts and alterations to the frame rails – whenever you change one part it affects five others. I'll keep racing and enjoying the 'Cuda but I've also got a 1970 Challenger I'm building with 550bhp. That's going to be built very light, using all the knowledge I've gained with this 'Cuda…"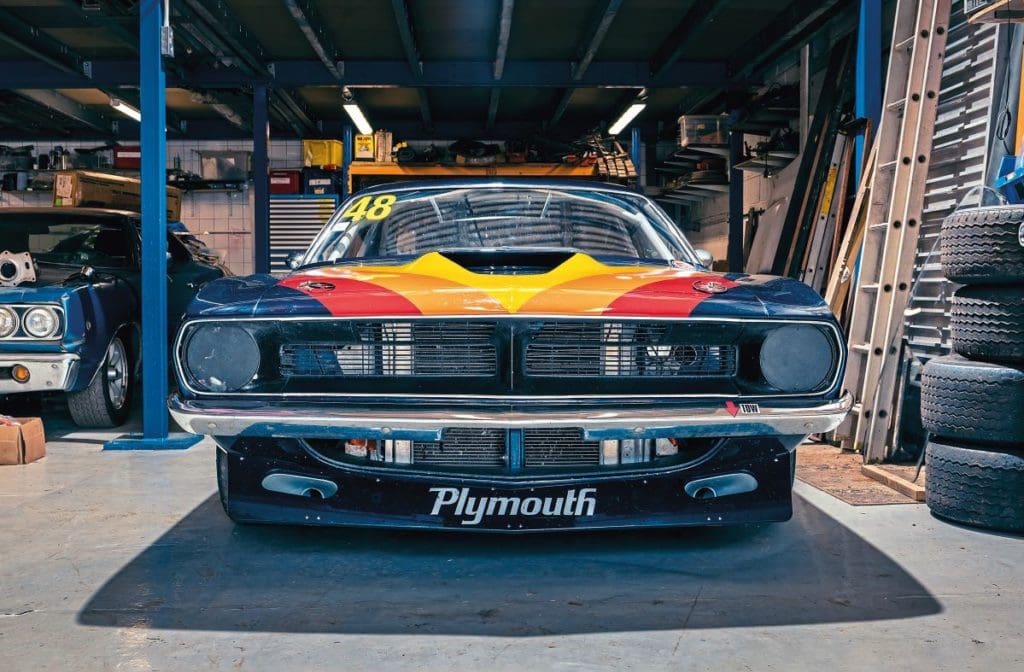 Thanks to: George at JJA Coachworks (paint); Buzz Production (livery); Nickson Motorsport (rollcage); Gary Patterson (track day coaching).