After a masterful facelift by designer Brook Stevens, the new GT Hawks were received with great acclaim when they were introduced in 1962. In 1963, Studebaker made minor changes to the bodywork and trim to the GT Hawk but for the 63V-K6 model, they made the 240hp Avanti Jet Thrust R1 and the 289hp supercharged Jet Thrust R2 engines mated to the Power Shift automatic gearbox as an option. Other options taken from the Avanti were disc brakes, heavy duty suspension and 160mph speedometer. When Andy Granatelli took a fleet of Studebakers to Bonneville in 1962 and 1963, they broke over 337 national speed records with R series cars; in October 1963, Paula Murphy drove a prototype 1964 R3 GT Hawk to a top speed of 154mph.  A total of 4,634 Hawks were built for the 1963 model year with the last one assembled in South Bend, Indiana on 20th December 1963 with the rarest and most sought-after being the 1963 supercharged models.
This 1963 Studebaker Grand Turismo Hawk left the factory fitted with the standard 289ci V8 engine. The car was prepared by the Thomas Brothers of Studebaker West in San Francisco. Finished in red with a black bucket seat interior, the car now has a 289ci, R2 performance V8 engine fitted with a genuine Avanti R2 side mounted supercharger with a rare R3 pressure airbox and factory header manifolds mated to a Power Shift Avanti automatic gearbox. This Hawk GT has also power assisted steering, disc brakes, magnesium wheels, rear traction rods and a rear sway bar. The car is supplied with a V5C registration document and an MoT test certificate which expires in April 2017. The vendor owns a couple of American muscle cars and tells us that this Hawk is properly prepared and eats his highly modified 1964 Corvette for breakfast. This is a rare opportunity to purchase one of the fastest American muscle cars ever produced and will beat any original muscle car of the period – without exception!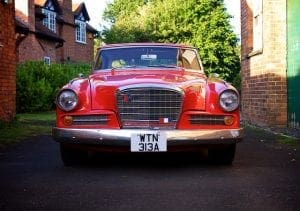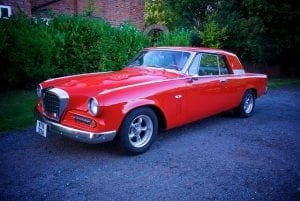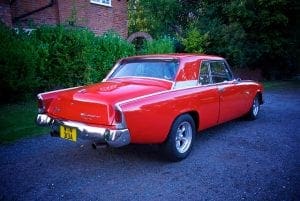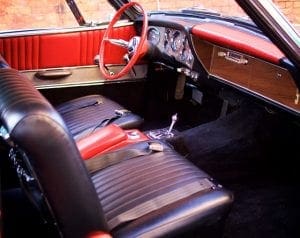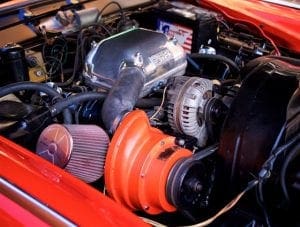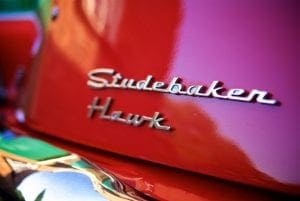 Enjoy more Classic American reading in the monthly magazine. Click here to subscribe.
Article continues below...
Sell your Classic American car here.