With the return of the SEMA show, Las Vegas was a sure-fire bet for some amazing automotive access. James Maxwell enjoyed a visit and took some great photos! Here is his report.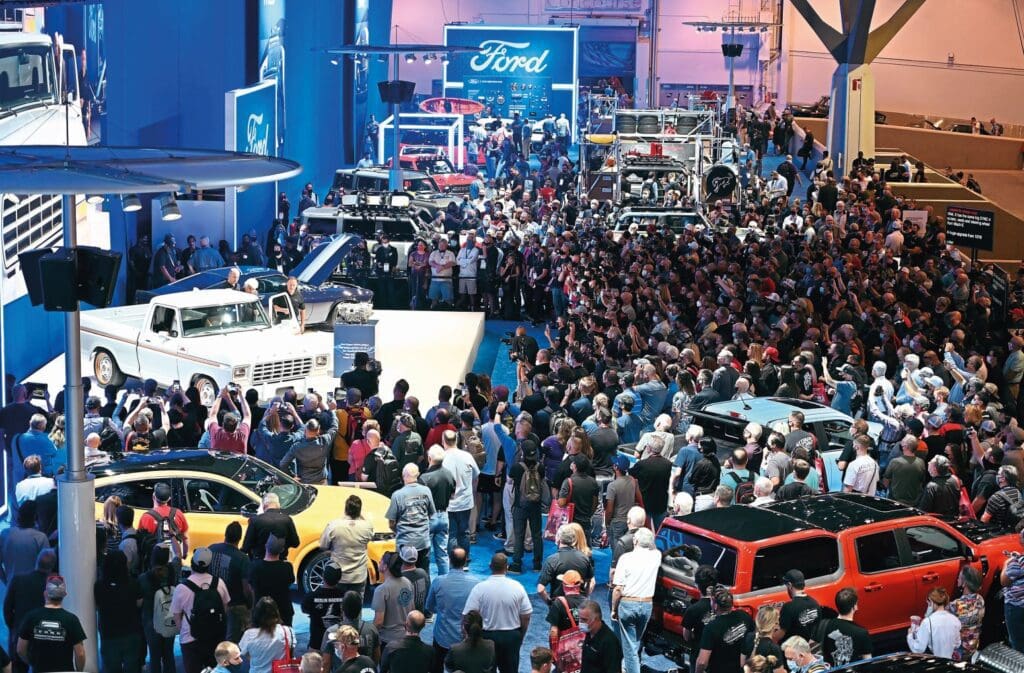 With the loss of the 2020 running of the SEMA (Specialty Equipment Market Association) Show, the general enthusiasm for the 2021 event was exceptionally high and the turnout of people was strong. It seemed just like old times, and while there were noticeably a few exhibitors missing as compared with years past, there was plenty to see and absorb on all days of the event. In fact, the extra open space here and there was ideal in the sense that it provided tables and chairs for those that wanted to take a break from walking or to study the SEMA floorplan.
This automotive aftermarket scene as a whole is obviously alive and well, pandemic or no pandemic (what else are you going to do stuck at home during lockdowns?!) and with the 2021 gathering the first ever to take place with the Las Vegas Convention Center's large expansion in the way of the new ultra-modern West Hall, the SEMA Show was actually bigger than ever. By and large SEMA was just like the previous years, filled with cool cars, hot new products, good-looking 'booth hostesses' and lots of flash and glitter everywhere one looked. Smiling faces galore – some things never go out of style!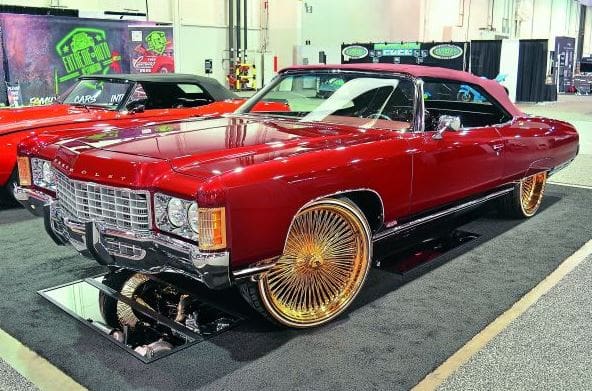 At certain parts of the display areas there were electrified vehicles; however, internal combustion is alive and well in and around all things SEMA. Hot rods, muscle cars, trucks, 4x4s, racecars, GM, Ford, Mopar, oldies and one-off concepts. With some 30 miles of aisles, hallways, walkways and escalator rides, the SEMA experience is something everyone should experience, and if you can't make it to all four days, you're certain to miss seeing and absorbing everything the show offers.
More than 100,000 people were at November's SEMA Show. It seemed a little light at times for crowds as compared with pre-pandemic; however, when you factor in the additional floor space and the long walk over to the West Hall, it puts it into perspective. SEMA was filled with optimism and great networking opportunities, with car talk and action on every corner, covering some 4.6 million square feet of convention space, plus the 2.2 million square feet of outdoor space.
This year's SEMA Show will take place from November 1-4 at the Las Vegas Convention Center. Find out more at www.semashow.com
Article continues below…
Advert