Well, it's not as hot now as it was in those early days of flamin' June, but we live in hope for the rest of the summer…
Essential wear for any American vehicle enthusiast – and great for those weekend shows when you need to look cool and casual! – has to be a Classic American T-shirt and we've got plenty of different varieties, styles and sizes for you. There are the ever-popular Charger-themed 'Ain't no substitute' and 'Takin' Charge', 
as well as the Fifties-inspired 
'They'll never build 'em like this again!', plus others.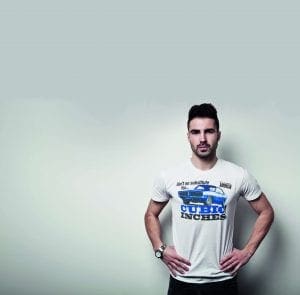 Priced at £12.50, these high quality, pure cotton T-shirts make the perfect gift (even if you feel like spoiling yourself!) and the full range can be ordered on the Classic American website at www.classic-american.com.