It's always sad to hear from Classic American readers whose vehicles have been stolen, so it gives us no pleasure to relate the story of Peter Valente, whose 19 67 Camaro RS/SS 67 convertible was stolen last year. The Camaro is red with a black interior and convertible top, with the registration MDM 168G. Peter explained: "The car was taken from a garage block behind a fob-operated gate attached to a block on the river in Rotherhithe – my wife's dads place. They stole it and had the audacity to come back an hour later for a Porsche 912… The police seemed unable to do much, although there was CCTV – not enough manpower etc. We even had some character try to blackmail us for information in exchange for cash on Instagram!" Peter's car is pictured here and anyone who has seen the car, or knows of its whereabouts is invited to contact Peter via the magazine, either by e-mail: email@classic-american.com or by ringing: 07843 632 558.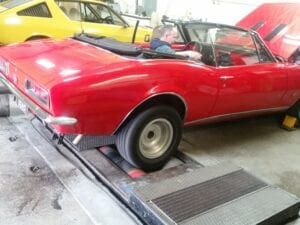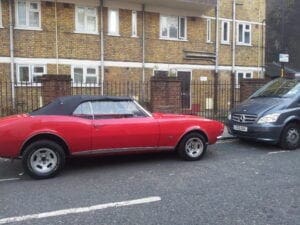 Enjoy more Classic American reading in the monthly magazine. Click here to subscribe.
Article continues below...
Sell your Classic American car here.