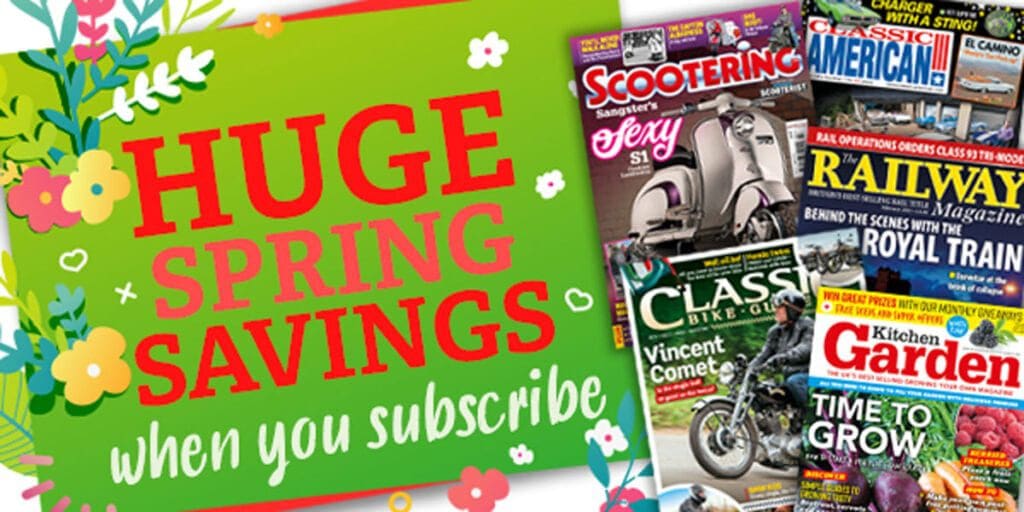 We have a host of amazing subscription offers across our huge range of publications on Classic Magazines this Spring!
Delivered straight to your door in no time, all you need to do is sit back, relax and read your favourite magazine!
Live the American dream with the UK's biggest US car and lifestyle magazine and grab six issues for £23. Or why not save the paper and go digital for £15.99!
Why Classic American?
At Classic American, we shine a light on the golden days of the American car right across the eras and ages.
Powerful sport and muscle cars such as Mustangs, Corvettes, Camaros and Chargers take centre stage, along with expert profiles of early vintage pioneers through to the icons of the 1960s.
Columnists from both sides of the Atlantic debate the hot topics of American car ownership, we look at the thriving UK scene and every issues features restoration tips, romantic wrecks, archive gems and all the latest news. What are you waiting for? Subscribe today!
Article continues below…
Advert
To take advantage of the fantastic Spring savings, visit the Classic Magazines website and subscribe now! Be quick, these offers expire on May 7, 2021!