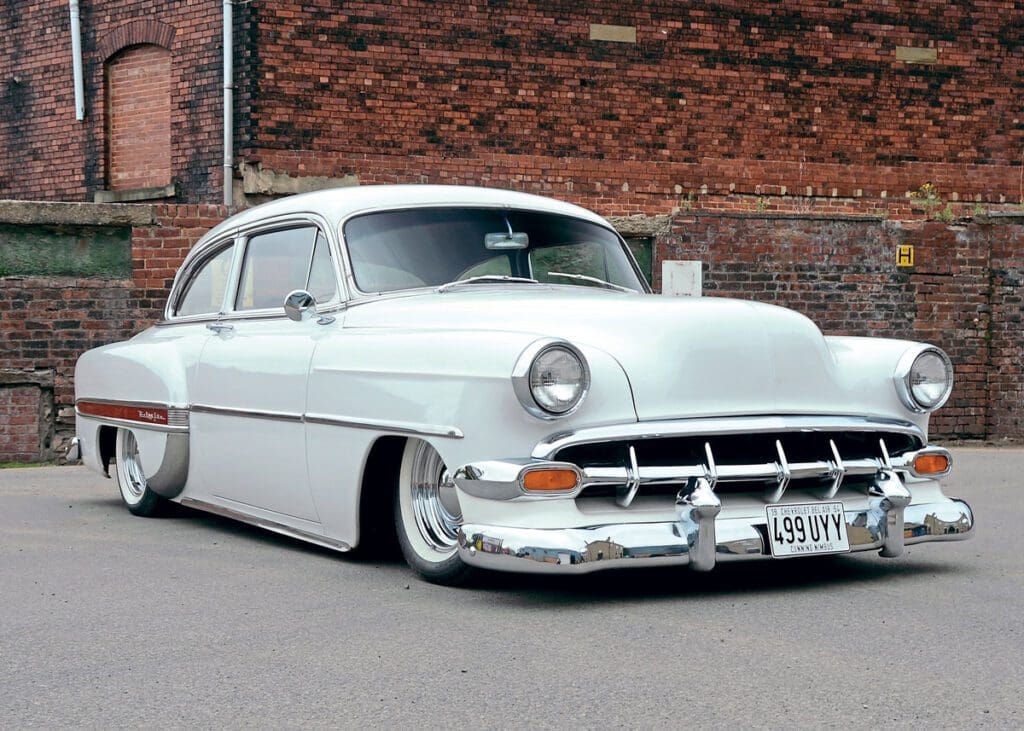 Words & Photography: John Cass
Blanco's '54 Chevy Bel Air isn't your conventional stock mid-Fifties Chev, as you may have guessed from its slammed appearance, in fact there's a whole lot going on under the metal that makes for an American and Modified delight!
Mention the name Chevy Bel Air and more often than not, it's the legendary '57 model that most will conjure up images of first. Okay, there's a certain black '55 gasser from some movie or other that often gets talked about, but it's the '57 that's remained the long-term holy grail when it comes to Bel Airs.
It's easy to forget the production run of this important full-size Chevrolet model covered an impressive 31 years from 1950-81, with a multitude of changes along the way, as General Motors was keen to keep ahead of the game when it came to styling both inside and out.
The first generation model was launched back in 1950, successfully introducing the idea of a two-door with hard-top styling to give the impression of a convertible. The same concept had been tried before without success, but it seemed Chevrolet had timed things just right on this occasion.
Sharing certain metalwork with its contemporary Styleline and Fleetline models, the original Bel Air had more in common with its convertible Styleline sister, although it was that perfectly proportioned, low-slung coupe roofline with its unique three-piece rear window which really made the Bel Air stand out and would start the ball rolling for what would soon become an American icon.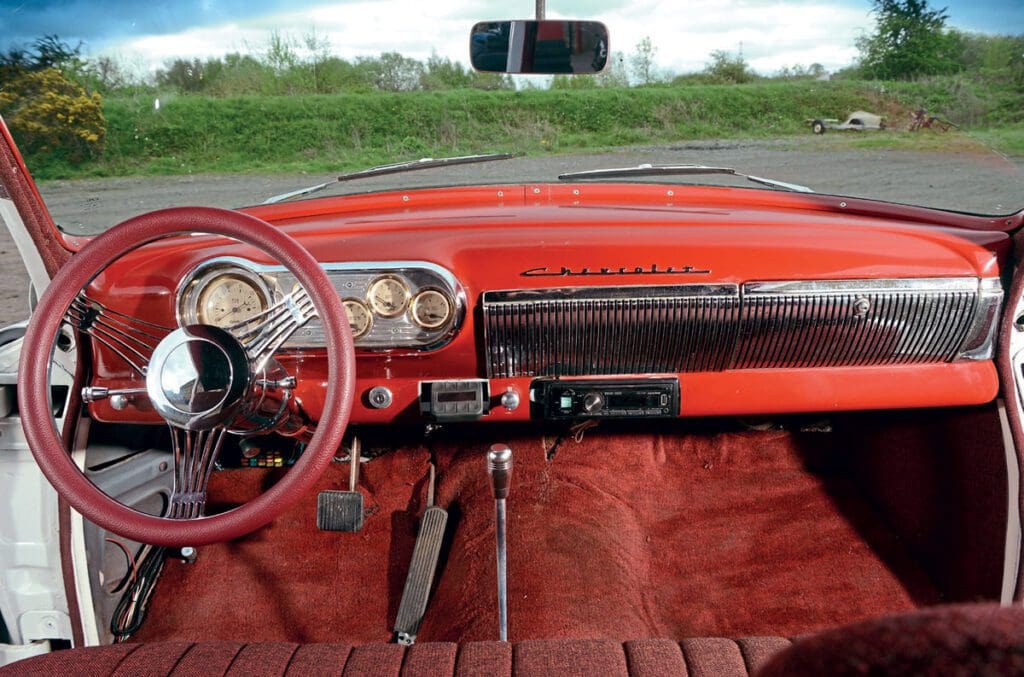 By 1953/4, the Bel Air range had expanded and could be ordered in convertible, coupe and even two- and four-door sedan guises, though the coupe was arguably still the one to have. Despite retaining much of its chassis and mechanical components from the 1950-52 design, the '53 and '54 models were optimistically advertised by Chevrolet as being "Entirely new, through and through".
True, the old torque tube drive, six-cylinder splash feed engines, knee-action suspension and split windscreens had now gone, and the metalwork had been redesigned − though, perhaps unfairly, the '53/'54 models were often described as sitting in the transition period between the use of pre-war technology and what was soon to become the legendary and futuristic 1955-57 range.
The '54 model may not be at the top of everyone's lists then, when it comes to choosing their perfect Bel Air, but for 43-year-old Blanco, he could see the potential for a show car that would really stand out from the crowd. And two years ago, he managed to pick up this fine example, albeit in need of plenty of work.
Since the age of 15, Blanco's had a keen fascination for classic cars, cutting his teeth on air-cooled VWs. In fact, he reckons to have owned at least one of every example available including rarities such as the Type 3 Trekker.
"I began to move away from the air-cooled VW scene and graduated towards post-war American cars after my first visit to Hot Rod Hayride," Blanco remembers. As starter Yanks go, a 1949 Mercury sedan with its original flathead still intact is certainly thinking outside the box, but Blanco was keen to opt for a car he really liked. "You can't beat the sound from a flathead engine," he smiles.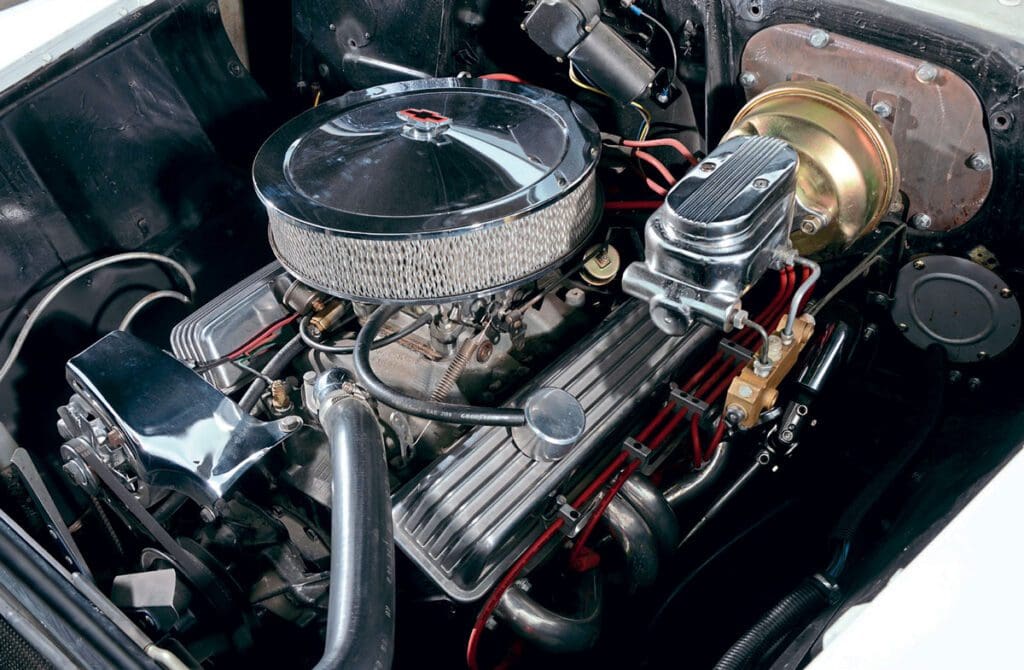 "Owning the Mercury grabbed loads of attention and helped introduce me to my now good friend Phil Holliday," Blanco explains. "This led to the formation of the Presidents CC (a small Yorkshire-based American Car club) back in 2012."
With many like-minded enthusiasts always willing to give a helping hand or throw in a bit of banter, the desire to get his hands on more American classics was hard to resist for Blanco.
"In the last six years I've had Thirties to Seventies cars, pick-up trucks and a few muscle cars," he tells us. In fact, his current collection is both impressive and diverse, to say the least.
At the moment Blanco has the keys to a '38 Cadillac LeSalle, a '42 Chevrolet Fleetline, a '67 matching-numbers Camaro RS and a '67 Impala!
"The Impala is a real boat of a car – it's massive, but a pleasure to drive," Blanco laughs. And let's not forget that '54 Bel Air, imported from California in 2016 as an unfinished project.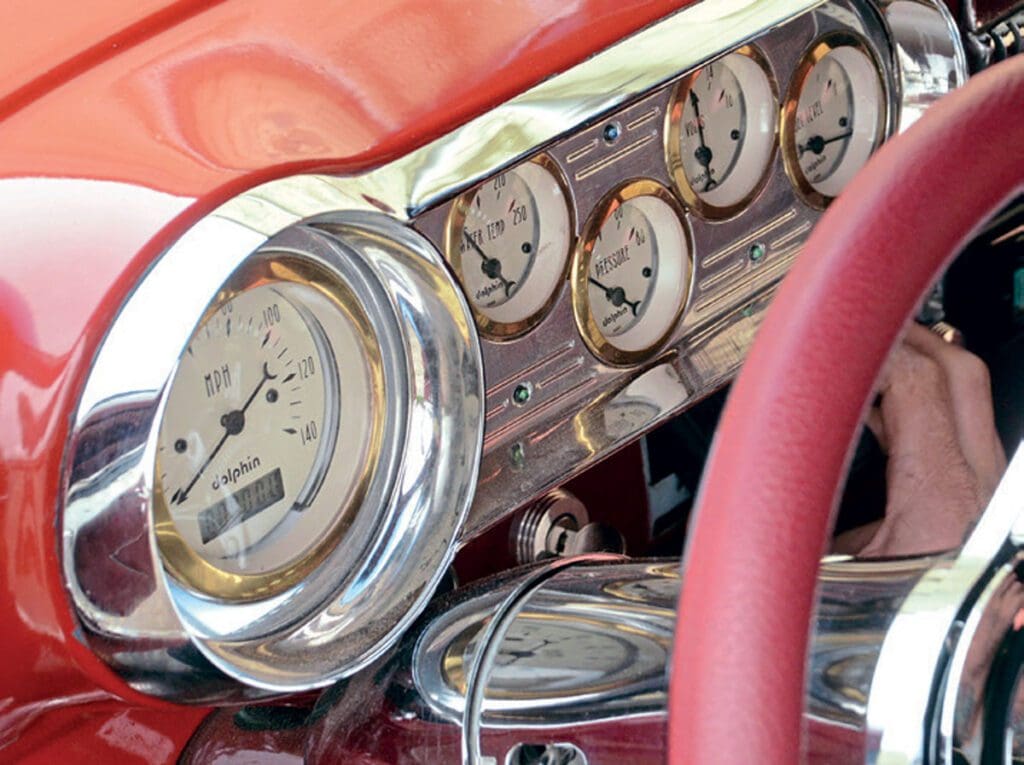 "Although it was effectively a project, the Bel Air could still be driven though the steering was garbage, the electrics were pretty much none-existent, and the back brakes didn't work," Blanco recalls.
On the positive side, the original engine had already been upgraded to a Chevy 350cu in V8, with TH350 auto transmission.
To rectify the poor electrics, Blanco decided to fit a complete EZ wiring loom which helped provide a bit more confidence on long journeys. Issues with the back brakes were soon sorted and the front end was swapped for a Mustang II set-up, which also has the benefit of more powerful disc brakes. The rear axle has been swapped to a 10-bolt Chevy with high ratio diff, meaning the Bel Air will cruise quite happily at 70mph too.
Probably the biggest change, also adding a modern twist to the car, is the fitting all round of an Autopilot V2 digital air ride system by Airlift Performance. Air ride is normally frowned upon by the purists, but on what was essentially a non-original custom car even by the time it reached the UK, Blanco had few doubts this would be the right direction to go.
And we agree; parked up at shows slammed into the weeds, this imposing Fifties beast really has the crowds flocking to gawp at it and you could say the air ride looks more at home on an old Fifties Yank than it does on your typical air ride Fiesta or Golf.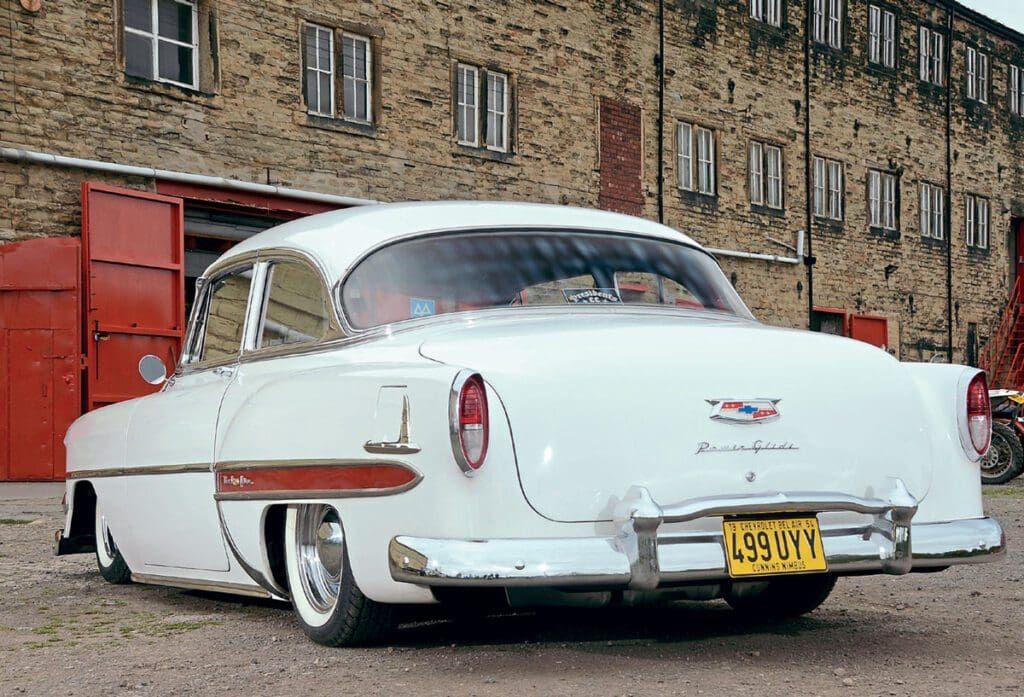 The red interior with its pure mid-Fifties feel remains largely original and those Dolphin gold-rimmed gauges really look the part too. In fact, other than notching the rear rails to enable the back end to sit just that bit lower, Blanco's pretty content with how the Bel Air stands now.
"I'm really enjoying driving the car now and with the fine summer we had I've been able to take the car out on a regular basis, so it'll probably be this winter before I make any further alterations," he tells us.
The '42 Fleetline and '38 LeSalle are currently sat in the back of the workshop looking neglected and Blanco is feeling the urge to bring this pair back to life soon too. He's also busy with promoting and helping to run the Presidents Car Club we mentioned earlier.
Their Route 62 Kustom Show at Pontefract Racecourse in the autumn is fast becoming a not-to-miss event and we have no doubt that his '54 Bel Air will be one of the star attractions.