Marc Lamude's daily driver Comet might appear stock at first glance, but there's a lot of work that's gone into creating one heck of a monster Mercury, as Keith Harman finds out…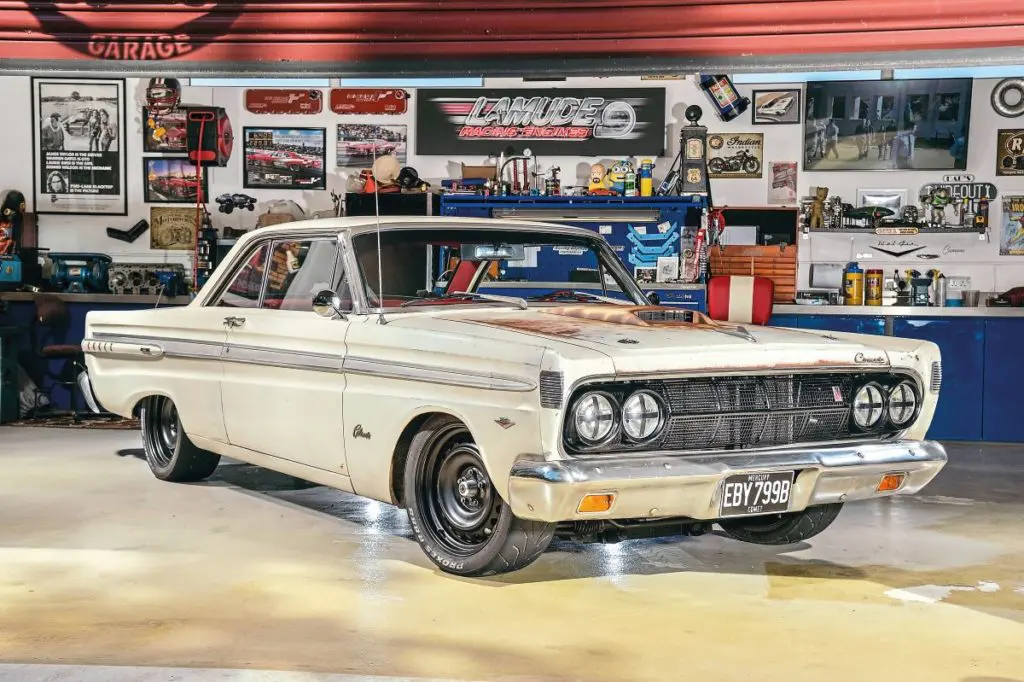 Words: Matt Woods photography: Keith Harman
If Marc Lamude's name seems familiar, it's probably because you've seen or read about the string of high-performance American cars he's built and owned over the years − a Pontiac GTO, a well-known '55 Chevy, street-driven, and capable of eight-second quarters, and a Brodix-equipped '68 Camaro, also street driven, and boasting more than 2000bhp.
Marc's obsession with building awesome Chevy engines and then adding either superchargers or twin turbo set-ups has earned him a reputation as one of the top engine builders in the country. His company, Lamude Racing Engines, specialises in race engines (the clue's in the name) and if further proof were needed, LRE has been building a succession of engines and also sponsoring Andy Frost's Red Victor Series of street-driven Vauxhalls that have demolished many quarter-mile records, and now risen to be the holder of the record of World's Fastest Street Legal car as of November last year (a quarter-mile time of 5.87@ 263.74!)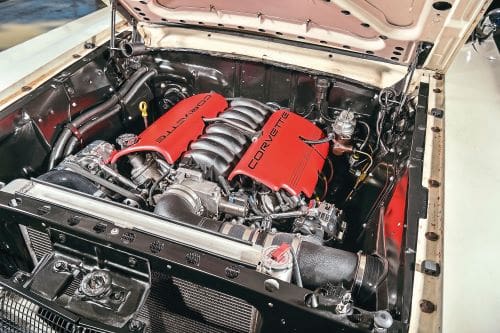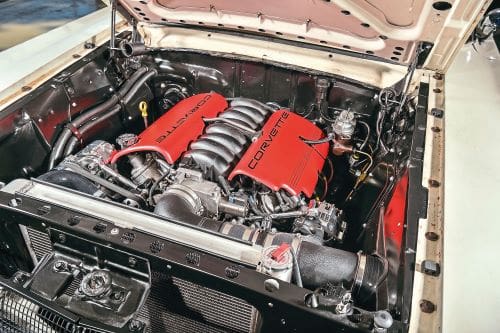 So with a rep' like that, what do you think Marc's daily driver would be? A Corvette? A big-block powered, late model Chevy truck? You'd be wrong on both counts, and probably as surprised as we were, to find it wasn't even a bow-tie badged car; it's this '64 Mercury Comet shown here. It's no stocker though, as you might have guessed, but before we look at it in detail, we had to ask Marc, why not even a Ford, but a Mercury? Marc explained: "I really wanted to find a '60 Chevy, and had been searching in America for ages and not coming up with anything, then Darren Smart, (the original owner of Farm Fresh Garage, also in Essex) found and offered me this one-owner Comet. When I saw how clean it was, I agreed to buy it straight away."
The car was found near Greensboro, North Carolina; being delivered to its first owner in November 1963, almost as soon as the'64 model year was launched. Not only was it totally original, it came with every bit of paperwork, every bill and every invoice. Quite a find, especially if you like your cars factory original. However, it isn't original any more; indeed, it's far from it. So may we suggest that, to save the howls of indignation and letters to the editor, you restorer types skip these pages to something a bit more sedate (why are you reading the A&M pages anyway? LOL!)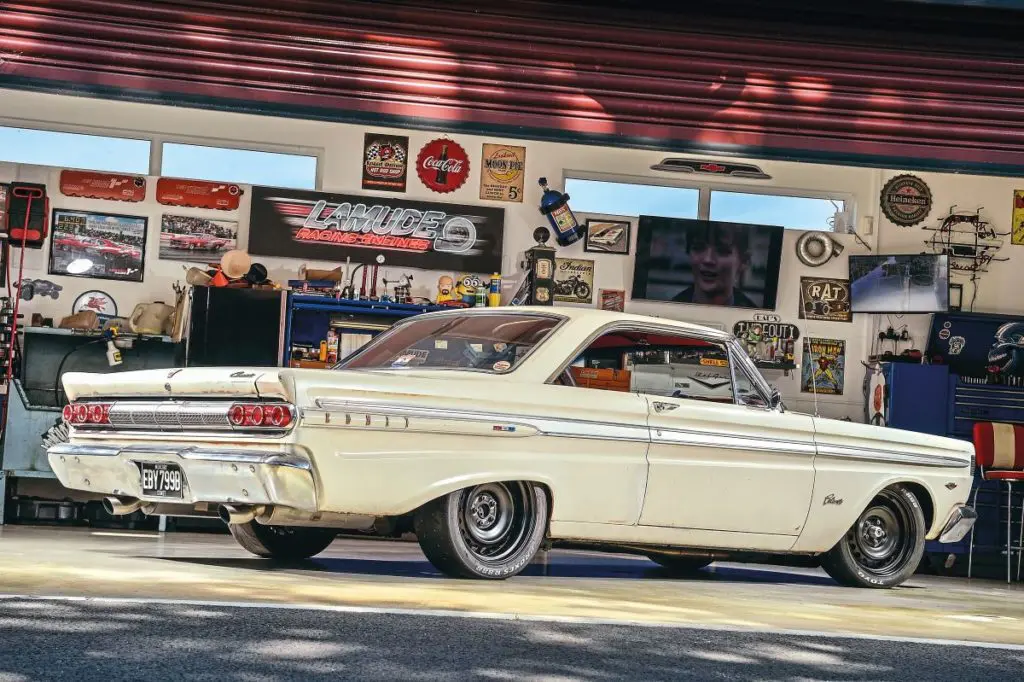 Seriously folks, we've all seen many an old Ford with a Chevy motor swapped in. Hot rodders have been doing that since GM first introduced the small-block Chevy in the mid-Fifties, but it's usually seen in older cars originally equipped with flathead or even Y-block motors. But this is Marc Lamude we're talking about, so you can pretty much guess what's coming next. In place of the original 260cu in V8, the Comet now sports an all-alloy 350cu in LS1 engine from a 2004 Corvette. The engine remains stock internally, including the factory fuel injection. However, Marc has added his own cold air induction to bring air to the intake from outside the car, and this and the custom Wortec remapping of the ECU, plus the long tube headers, means the 365 horses supplied by the factory has been upped to an extremely healthy 42bhp.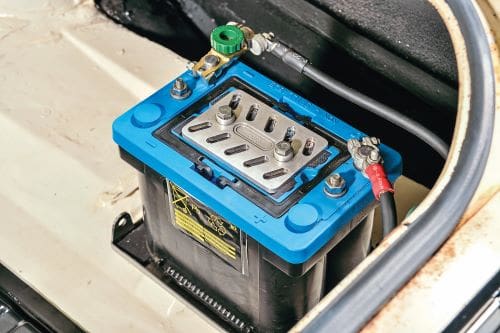 A Dodge Viper Magnum six-speed transmission feeds through a RAM dual plate clutch to a Speedway Motors rear axle kit, which comprises a nine-inch Posi axle with 31-spline shafts, and Gaz coilover shocks located by a four link and a panhard rod. Marc further added disc brakes to the rear using late-model Mustang items. The full stainless crossover exhaust system was built by Lance Pritchard at OJZ Engineering, Peterborough, and is actually the second system Marc had built by Lance; you'll have to ask him yourself if you want to know the full story!
With all this new motive power – much more than the early Sixties Mercury designers could have ever dreamt of – the Comet would definitely need some front end upgrades too, and with the rear end sorted, a complete new front clip was fitted; the hardware coming from Heidts in the US. The new front end now uses a Heidts design Mustang II front-end kit, with two-inch lowered spindles; coilovers now replacing the previous strut front set-up. The kit also comprises a power-steering rack, vented disc brakes and Wilwood six-pot calipers. The rack is linked to the stock steering column and topped with a red leather-wrapped Grant steering wheel.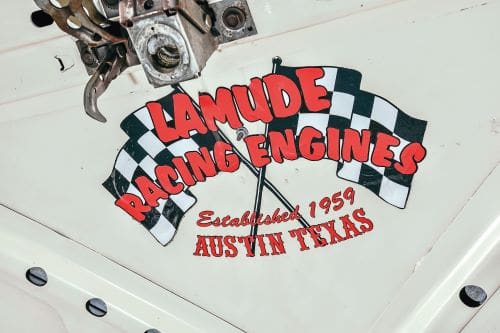 Custom steel road wheels were built for the car by Banded Wheels, Essex; being 17-inch diameter at each corner, but eights on the front and wider nines at the back. Our pictures show the car with a set of 17-inch Toyo tyres, but Marc told us they wore out in a matter of months, and have now been replaced with 225-45 Yokohamas with which he is very pleased. The Comet is also fitted with front and rear sway-bar kits from Hotchkiss.
While the Comet has got it all going on under the metal, taking it into another performance league, the bodywork of the car remains extremely original, right down to the factory white paint and the odd blemish or two. In fact, apart from the aggressive blacked-out front grille, the only body modifications made to the car are actually invisible. Marc told us that to accommodate any increase in tyre size on these cars, the inner wheel arch needs to be modified by cutting and extending the part visible inside the trunk; this Marc has done, but in a way that's virtually undetectable to anyone but a Comet expert. The other mod is the reshaped transmission tunnel to accommodate the six-speed. While we are talking about the trunk area, the fuel tank has been modified to take the Holley electric fuel pump, and it is also the home for the twin brake servos.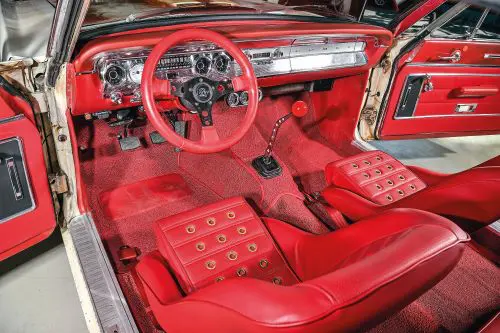 The interior of the car, while at first glance appearing stock except for the retrimmed BB2 Silverstone bucket seats, has received a complete makeover at the hands of the man known as 'Lee the Trimmer'. Marc has had Lee make complete new door cards and cover them in red vinyl similar to original, while also re-covering the rear seat to match. A new dash pad has been fitted; a reproduction item available from Mac's Autos in the US. Mac's also supplied the new carpets, though the actual quality of the fit was, to say least, questionable. Lee was able to sort it though, while also modifying them to fit the reshaped transmission tunnel. Finally, those natty bucket seats − does the design look familiar? Marc had Lee trim them to look like the racing buckets normally seen in a Ford GT40, complete with the rows of cool brass-rimmed ventilation holes, a superb finishing touch to the Comet's interior. The totally businesslike shifter was adapted from a Hurst item by Marc, who carefully heated and straightened it before drilling the lightening holes.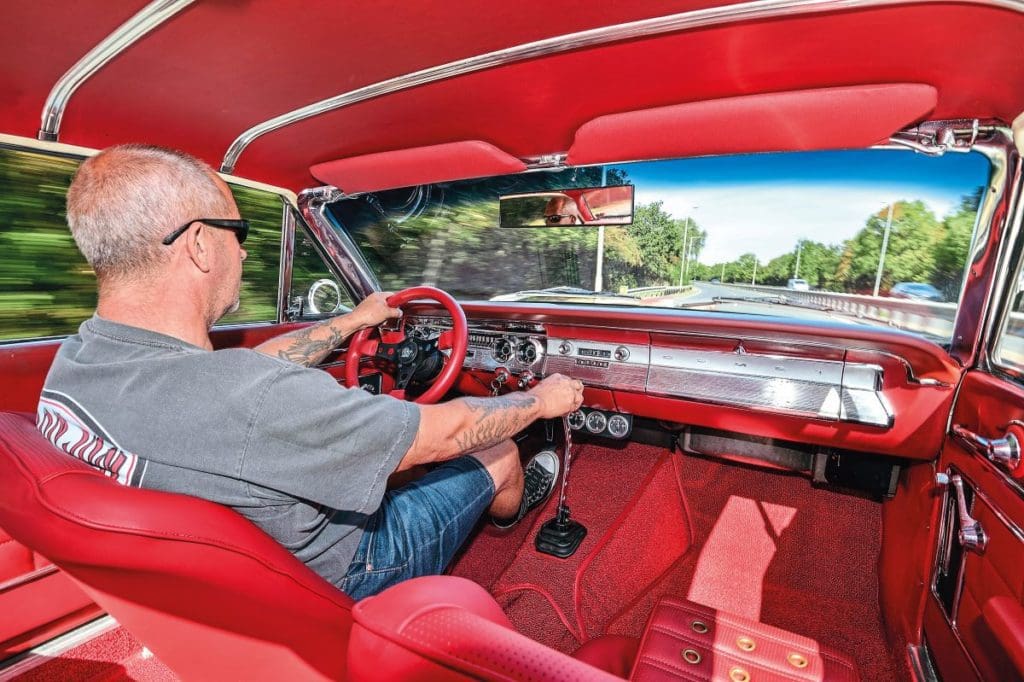 Marc told us that the careful choice of parts, plus the time taken to set the car up, has made the car an absolute pleasure to drive. It's obviously fast, but the complete package means that the power is totally usable in all driving conditions. For all its improved power, this car is no drag racer, and Marc says that it's unlikely to ever get used as such, though a track day isn't out of the question, as the car would be much more suited to a challenging circuit. In the meantime, though, it remains Marc's awesome daily driver, and we just wish it was ours!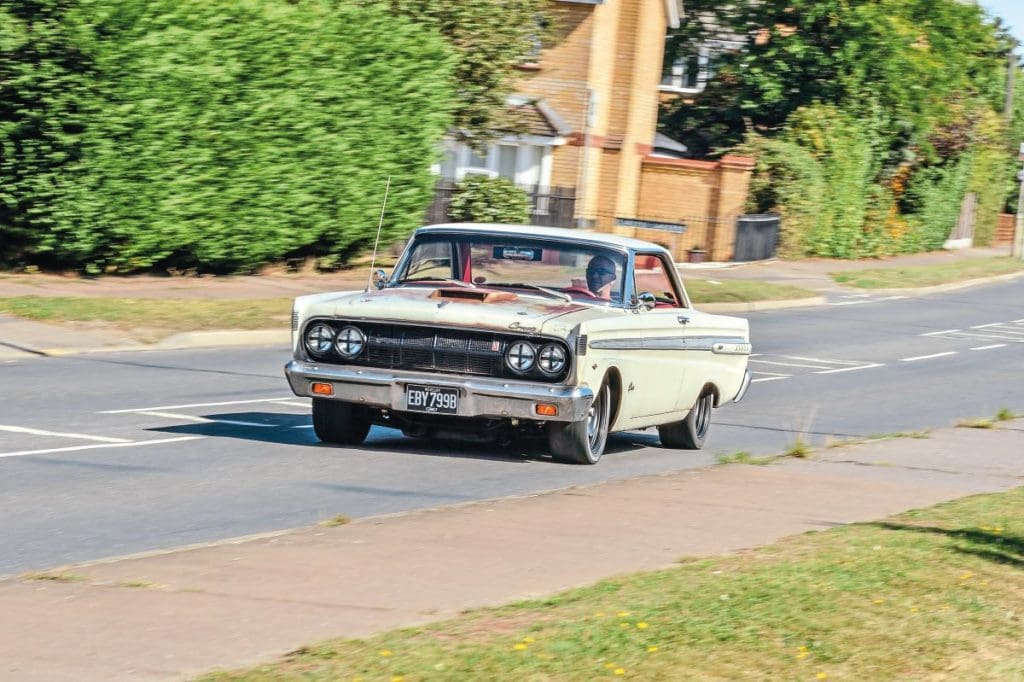 Marc would like to thank the following for their help with the build: Billy at Topspeed, Steve at Banded Wheels, Lee the Trimmer, Lance at OJZ, plus Ray Sharbie and Terry Dolphin for additional help.