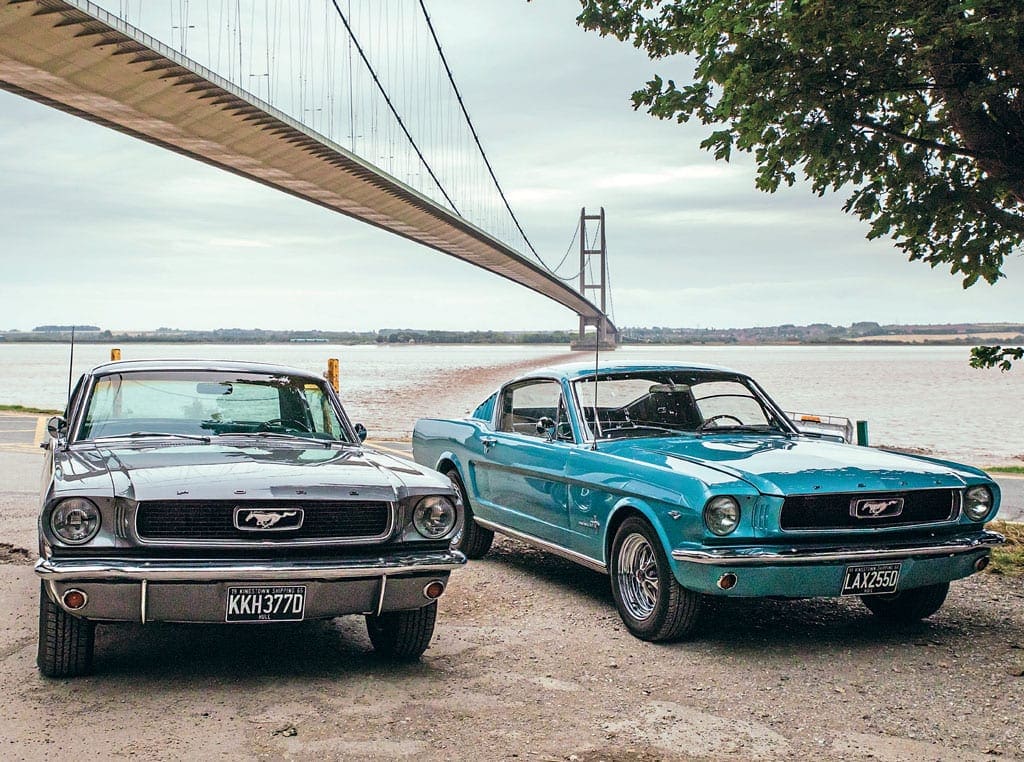 Images: Gary Chapman
Classic American has teamed up with Car of the Year sponsors Kingstown Shipping to put together an indispensable guide for anyone thinking about shipping a vehicle from North America…
With the advent of eBay, online bidding and the increasing popularity of US classic car dealerships websites, more and more often here at Classic American we hear about people deciding to go it alone, buy a car in the US and then sort out the shipping themselves.
For many it can be quite a daunting prospect, but by following a few basic rules and principles, what may initially seem quite a complicated proposition can actually become a pretty straightforward, easy and even, dare we say, pleasurable proposition!
What to look for in a shipping company
As with any business, it's always a good idea to seek out a well-established shipping company and, it goes without saying, one that has a good reputation through word-of-mouth recommendation is definitely a plus point. Another recommendation is to choose one which belongs to a professional body, such as BIFA (British International Freight Association).
Other things to look for are shippers that have direct computer links to HMRC, are UK-based and offer full coverage through an established network of auto shipping partners and, where possible, offer options of UK arrival ports. As with most things nowadays, there's no harm in shopping around for your shipping, but make sure all the quotations you receive are like for like and cover the same inclusions and exclusions.
Shipping Options
Obviously there are a couple of options when shipping a vehicle; chiefly whether to containerise the vehicle, or simply have it driven on a special vehicle shipping vessel know as ro-ro (roll on, roll off).
As a rule of thumb, standard and reliable cars that can move under their own power and do not contain additional loose cargo, are eligible to be shipped by ro-ro; in contrast, projects or cars which don't/can't drive will typically need to be containerised. Roll on, roll off is also the way to transport cargo that will not fit into a container; classic Airstreams trailers, RV's boats, 5th wheel travel trailers, and modern dually pick-up trucks are shipped this way.
Avoid buying a car that is in such a state that it won't even roll on or off a transporter. It will be difficult finding a haulier to buy and fit tyres to get your newly-acquired pride and joy rolling. And if there is any doubt as to whether it will actually roll on to a ro-ro ship under its own steam, it's always best to containerise it. As a rule of thumb, you can expect a $100 surcharge for transporting a non-running vehicle to the port.
Buying: Best Practice
If a car appears too good or too cheap to be true… then it usually is! There are all sorts of things you can do (and you owe it to yourself to do when you are parting with so much money) to make sure you don't fall victim to a scam. If it's a dealer, do some research online, such as checking out their previous trading history, or find out if there is any information about them on club websites and/or forums. Social media accounts are another good way of checking them out.
If it's a private sale, the same principles can apply, but crucially in both cases, ask to see copies of the paperwork for the vehicle (if a title, front and back) and do a Google search of the vehicle and/or the vehicle's VIN number to ascertain it's what it purports to be. A 'Carfax' search may also be a good idea for a newer vehicle, to ascertain whether it's ever been involved in a crash or is still subject to outstanding finance.
Make sure you see plenty of digital images of the car from every angle, even up on a ramp (if they are serious sellers, they should have hundreds of these, as any serious remote buyer would want to see them also) and this also demonstrates they actually have access to the car and that it actually exists.
Lastly, make sure you speak to the vendor at some stage (or even throughout the process). Don't just rely on emails or messages. A phone call can reveal a lot about a seller and how they wish to do business. If they won't take or return your calls and/or seem unwilling to communicate, then alarm bells should be ringing.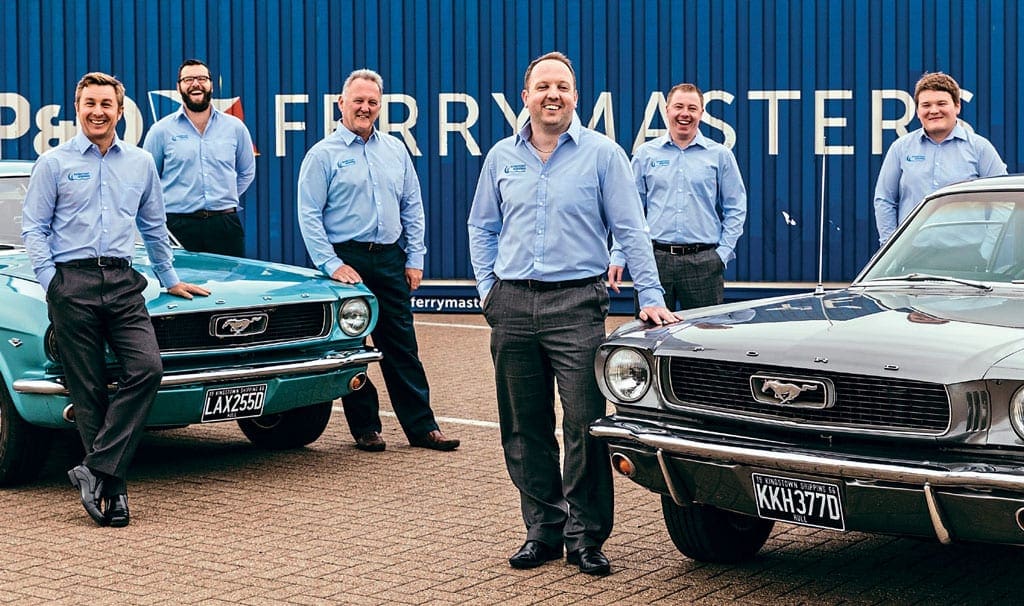 An inspector calls
If everything appears correct with the vehicle and the seller, the next step recommended would be to have the car inspected. Avoid using an inspector recommended by the vendor, but source your own. A national network of inspectors is available at www.lemonsquad.com and they offer qualified inspectors, no hidden fees, easy to understand reports, quick turnarounds and the fact you can always speak to someone on the phone.
Inspections can take time to arrange and the vendor might request a deposit to take the car off sale. If possible negotiate a refundable deposit. If not, walk away as that would suggest the vehicle is not as described.
Money Matters
How and when to pay is often a source of concern for many people when buying what is to a certain extent an unknown quantity two or three thousand miles away (although hopefully if you've followed our advice and tips, it won't be that unknown!).
There are various options, including escrow services, where a third party holds on to the money until it is released by you at the point of collection of the vehicle. These can be either notaries or lawyers, and in some cases shippers offer this facility too, although there can be fees of up to $500 for this service.
Again, this can either be by electronic transfer or certified cheque. When transferring funds, it's worth considering using FX money transfers, who typically offer a much better rate of exchange than UK domestic/high street banks.
Shipping basics
Remember, shipping a vehicle from the mid-west can incur land transportation costs that in some cases can be as much as the actual shipping from North America to the UK. That bargain $1000 pick-up truck in Denver isn't such a bargain if it costs $1000 just to get it to the port.
Always make sure the car or truck you're considering buying comes with a clean title (no liens or finance outstanding) and a bill of sale from the vendor. Vehicles sold with transferable registration documents are required to have a notarised bill of sale.
Marine insurance may seem like an unnecessary expense, but it's always advisable to take it out. If that ship goes down, then you lose the lot. Some types of marine insurance will also cover damage during transportation, so we'd always recommend taking it out.
Parts shipped within containerised vehicles should be listed on the bill of sale and your shipping agent needs to be aware of these so they can advise US hauliers and warehouses of what needs to be checked and signed-for within the vehicle.
While various options for a UK arrival port are possible from many US ports, it typically works out cheaper to use the one nominated by the shipping line, as this will offer the best ocean freight rates. UK deliveries can be booked at good rates to your door if the nominated port isn't your nearest.
Shipping can typically take four to eight weeks; although this is dependent on sailings, volume of cars booked to the UK and even conditions at sea.