In the September issue of Classic American: UK built '67 Mustang, '77 Dodge Van, Rally of the Giants, Dragstalgia, and more!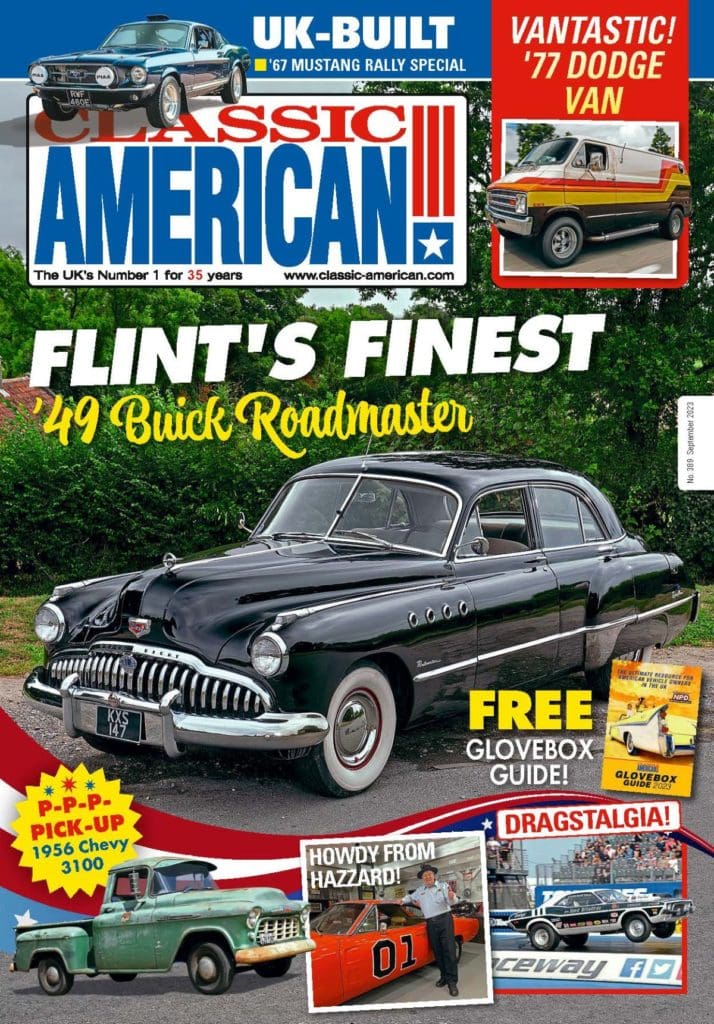 All your usual favourites are inside, including Muscle Car Files, From Here to Obscurity and Across the Pond.
Plus, this issue includes:
1949 Buick Roadmaster
Buick's 1949 cars were a one-year-only design that were popular when new and remain enticing today, just ask Paul Traub, who owns one.
1977 Dodge Tradesman Custom Van
To honour the 70s, Legacy Classic Trucks have introduced a groovy new 1977 Tradesman Custom Van.
1967 Fastback Mustang
The product of a collaboration between British motorsport and advanced engineering group Prodrive and rallying organisation HERO-ERA has finally been revealed: a stunning '67 Mustang Fastback named 'HERO-ERA 1'.
Article continues below…
Advert
1956 Chevrolet 3100
Pick-up trucks typically led quite tough lives, meaning few have survived today without extensive restoration or modification. Some have been lucky though, and Clive Brett's characterful Chevy hasn't changed a bit since its working days on a California fruit farm.
There are lots of news stories to digest too, letters from readers and, of course, if you are thinking about buying an American car, there are some great offerings advertised within. If you're after parts, scale models, insurance or just suggestions of where to go over the summer, it's time to head out to the shops and pick up your copy, or order online here.
But if you've caught the bug and want your regular fill of Classic American, why not subscribe? It's cheaper than buying at the newsagent, you'll get your copy early and it's delivered FREE to your door!
Article continues below…
Advert