Dean Hemblade brought his Chevy back in 2014 from Oregon via the Internet.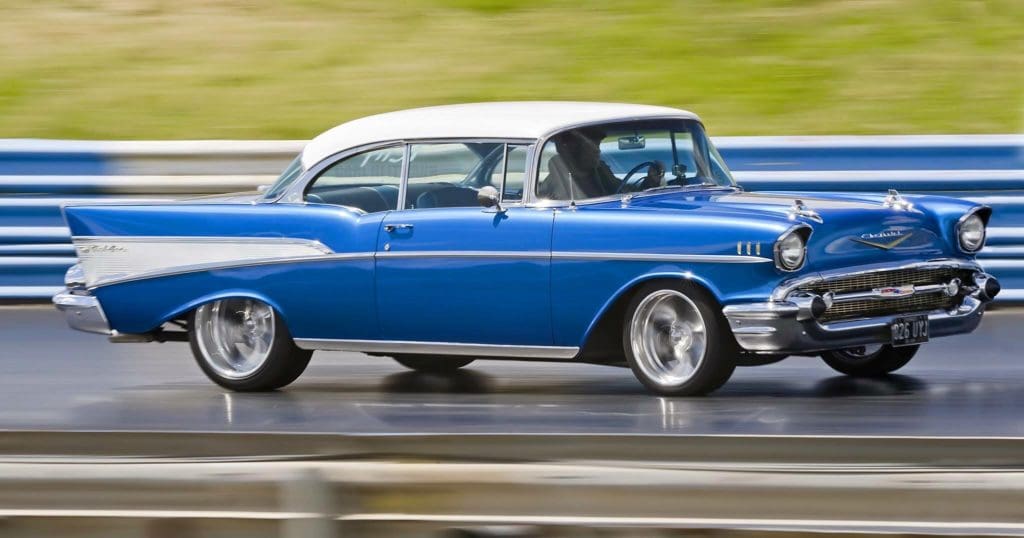 "It's a dumb thing to do some might say, but as it happens I was lucky and the car was almost in 'as described' condition with a few exceptions…" he explains.
The narrowed 9-inch back end was in fact a '57 axle, albeit narrowed with an open differential and the "strong running 350" was only mediocre and Muncie 4-speed turned out to be a T10, beyond that however, the body, glass and interior are all in good condition. Once it landed in the UK Dean decided on a few upgrades. First he rewired it with an American Auto Wire classic upgrade kit, which he reckons was very easy, as long as you follow the instructions, (it was during this job that he discovered the steering column was mounted with a wooden spacer under it, as were the bucket seats).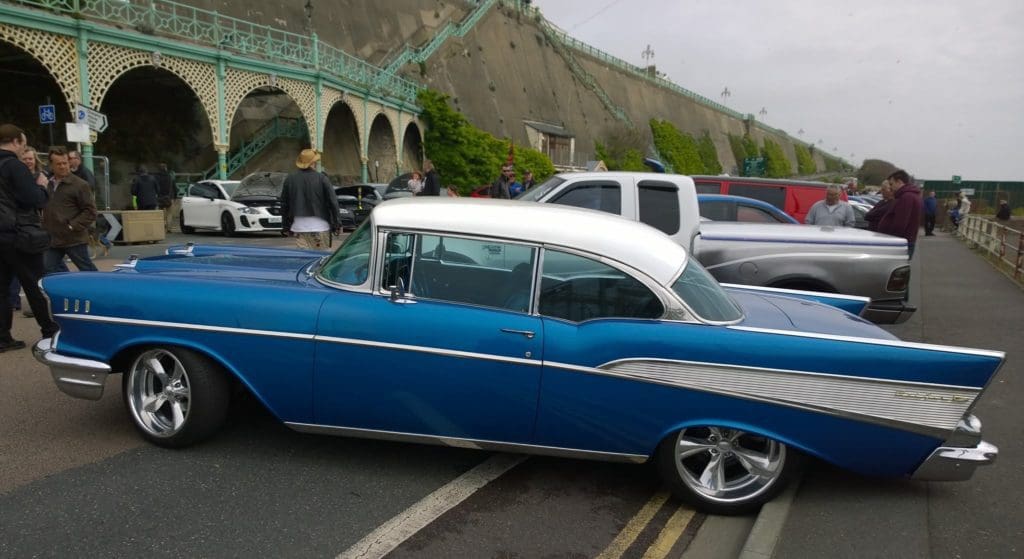 Dean also fitted power windows, and Dakota Digital instruments. He ran the car like this for a year whilst he started collecting parts again, finding a '57 bench seat in New York which he had Russ from R&R Hotrods ship it over for him, along with a pair of mini tubs. He also ordered up a Ridetech four link set-up with coil-overs and front coil-overs, as he had been lucky enough to find a set of Ridetech Strongarm control arms here in England.
He also ordered up a nine-inch TDS (traction drive system) rear end from Steve Langley (Dean thinks it was possibly his last job before his untimely death due to cancer,) whilst a new interior was ordered up from Gina Ciadella of Ciadella interiors Arizona, he found a local trimmer to fit the covers for him and who made a good job of it. Dean fitted everything himself and is very pleased with the way it's turned out; future plans include a new motor with a few more horses.
Dean Hemblade, Brighton, East Sussex
Article continues below…
Advert
Want to get involved? Then simply fill in the form here and send us your pictures of your ride!