The all-new 2023 Ford Ranger Raptor was recently unveiled, but how much of an improvement is it on the departing model? We find out…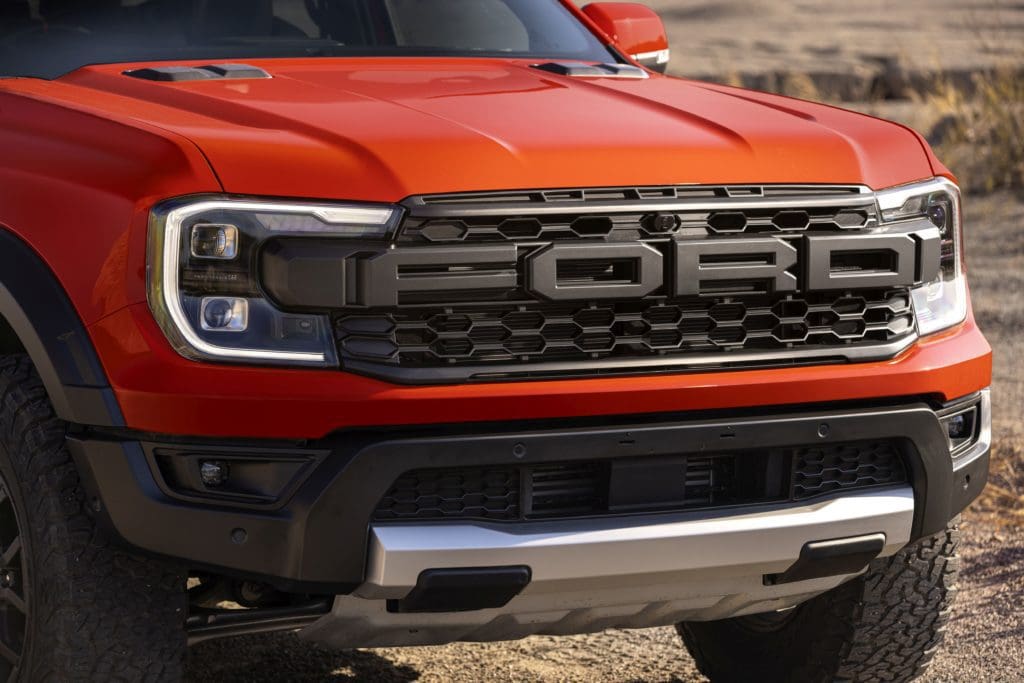 Ford's new Ranger Raptor pick-up was unveiled earlier this year and is significant in continuing to offer the Raptor nomenclature on a Ford model available to buy here in the UK. Formerly the Raptor was only available on US models such as the F150 derivative, but now British buyers can get their hands on this upgraded, top-of-the-range fourth generation Ranger with an emphasis on off-road/performance capability.
Its Tonka-toy like appearance, with masses of protective body kit and plastic cladding, wide wheel arches, chunky BF Goodrich tyres on 17-inch wheels and raised suspension belies a real off-road capability. Raptor offers 4×4 drive, with Fox shock absorbers, skid plates to protect the sump, front diff and radiator and an extreme 'Baja' off-road driving mode. Power comes from a new 3.0-litre twin-turbo-charged V6 284bhp/361lb ft torque EcoBoost petrol engine, or a bi-turbo 2.0-litre EcoBlue diesel unit (available from Spring 2023). Performance on the petrol derivative is 27% less than the US/Australian-spec Raptors (as always!) which offer 387bhp/430lb ft of torque, this apparently due to Ford's requirement to comply with EU emissions regulations (although why we couldn't get the Australian-spec version since we're no longer in the EU is unclear).
But it's not just some lumbering off-roader, offering real world on-road performance to boot; as a genuine Ford performance vehicle it is estimated it will do 0-60mph in 10 seconds, no mean feat when you consider its bulk. Transmission is a 10-speed automatic and there's an electronically controlled two-speed transfer case, seven drive modes and locking front and rear differentials. New technology on this mini-monster truck includes an 'anti-lag' system borrowed from the Ford GT, which keeps the turbo chargers spinning for up to three seconds after the diver pulls off the throttle, allowing faster resumption of acceleration when the driver steps back on.
When cruising on the motorway the four-wheel drive system sends power only to the rear wheels, saving on fuel. C-shaped headlights borrowed from the F150 styling book feature 'predictive curve' technology, meaning the headlights can literally beam around bends. There's even an electronically controlled active exhaust system, meaning you can control the noise the system makes, so you can be either a considerate neighbor… or a hooligan…
Inside are fighter jet inspired seating, 12.4-inch digital dash, 12-inch infotainment system (that's bigger than most iPads!), ambient lighting and even a Bang & Olufsen 10 speaker sound system! However, for American pick-up fans, the styling bears more than a passing resemblance to its big brother American sibling, the F150 Raptor and most recently the Bronco Raptor (which uses the same 3.0-litre V6 EcoBoost engine). About the only thing 'un-American' about the new raptor is its almost £50k price and the fact it's built in Thailand. Unfortunately, due to compromised payload the new Ranger Raptor doesn't comply as a commercial vehicle, meaning a heck of a lot more in tax. Expect first deliveries this coming summer.
Article continues below…
Advert