Racing legend Tom Kristensen will make his debut at Race Retro, the international historic motorsport show, on Saturday 25th February, as part of the three-day event's 15th anniversary 'Super Show' celebrations. Held from 24th to 26th February at Warwickshire's Stoneleigh Park, Kristensen will appear on the Interview Stage within the Motor Sport Hall of Fame, to which he was inducted in 2013. He will also be meeting fans and signing autographs as well as answering all their questions about his amazing career.
"I'm thrilled to be invited to Race Retro to be a part of the Hall of Fame Live," said Kristensen. "Being inducted was a great honour and I look forward to meeting many enthusiasts over the weekend at this great event." Kristensen won Le Mans at his first attempt in 1997 and holds the record for the most wins at the 24hr of Le Mans, with nine victories to his name, six of which were consecutive years. One of the stars of Audi's near-monopoly of La Sarthe, he helped revolutionise endurance racing with the advent of diesel and hybrid technology in sports cars. He also raced for Porsche, Bentley and BMW in France.
Article continues below...
As well as his wins at Le Mans, Kristensen also has six victories at Sebring, one at Petit Le Mans, and won the FIA World Championship (WEC), making him the most successful sports car driver of his era. Like many racing drivers, his career started in karting, moving into Formula 3 and Touring Cars where he won races in all categories, before finding his success in endurance racing. Kristensen announced his retirement at the end of the 2014 season but still takes part in events such as Goodwood, Copenhagen and The Race of Champions.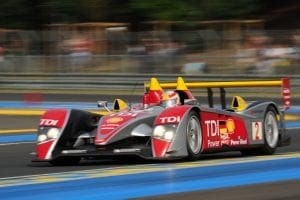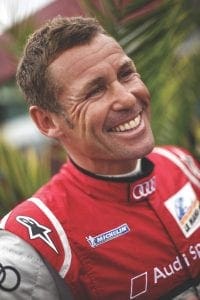 Kristensen will be just one of the Motor Sport Hall of Fame inductees attending Race Retro and Hall of Fame Live, which will see stunning displays of race and rally cars and bikes. Displays include a tribute to the 50th anniversary of the Cosworth DFV, curated by designer Mike Costin, which includes the Williams FW08 raced to victory by Keke Rosberg in the World Championship.
Article continues below...
Advert
There will also be a celebration of 40 years since the reopening of Donington Park, a tribute to Lotus, a marque that is synonymous with many of the Hall of Fame inductees, and the cars and bikes of motorsport legend John Surtees. Tickets are now on sale for Race Retro, held from 24th to 26th February 2017 at Stoneleigh Park, Warwickshire, with free parking and a free showguide for all visitors. For the latest updates and ticket information, visit www.raceretro.com

Enjoy more Classic American reading in the monthly magazine. Click here to subscribe.
Sell your Classic American car here.
Article continues below...
Advert