In the October issue: a homage to the demonically possessed 1958 Plymouth from Stephen King's novel and film Christine, we get to know 1968 Shelby Mustang GT500KR and see why it was known as King of the Road, and we catch up with a couple of Seventies custom van enthusiasts and their groovy creations.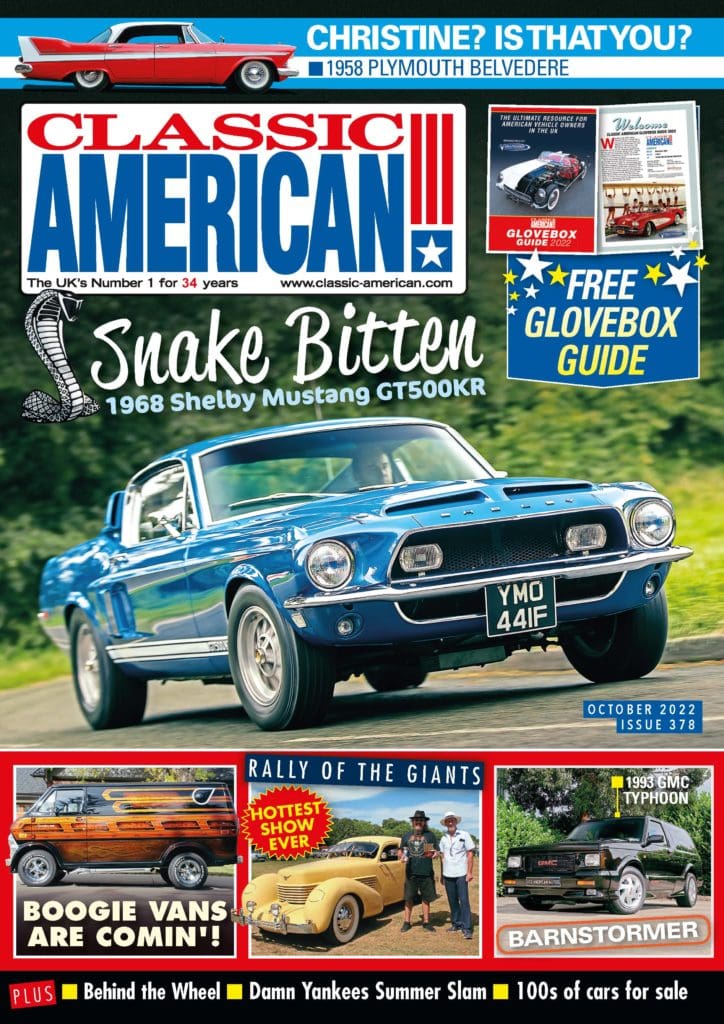 All your usual favourites are inside, including Muscle Car Files, From Here to Obscurity and Across the Pond.
Plus we've got coverage of the Rally of the Giants and Damn Yankees shows and tag along with Will on one of his epic American roadtrips in the Western states, searching high and low for rusty relics to photograph for your delectation.
There are lots of news stories to digest, letters from readers and, of course, if you are thinking about buying an American car, there are some great offerings advertised within. If you're after parts, scale models, insurance or just suggestions of where to go over the summer, it's time to head out to the shops and pick up your copy.
But if you've caught the bug and want your regular fill of Classic American, why not subscribe? It's cheaper than buying at the newsagent, you'll get your copy early and it's delivered FREE to your door!