There's a bunch of classic cars to get excited about in the brand new November edition of Classic American magazine.
As ever, Classic American magazine is packed with the best classic American muscle features, the best from our events, striking pictures of some awesome machines plus MUCH more!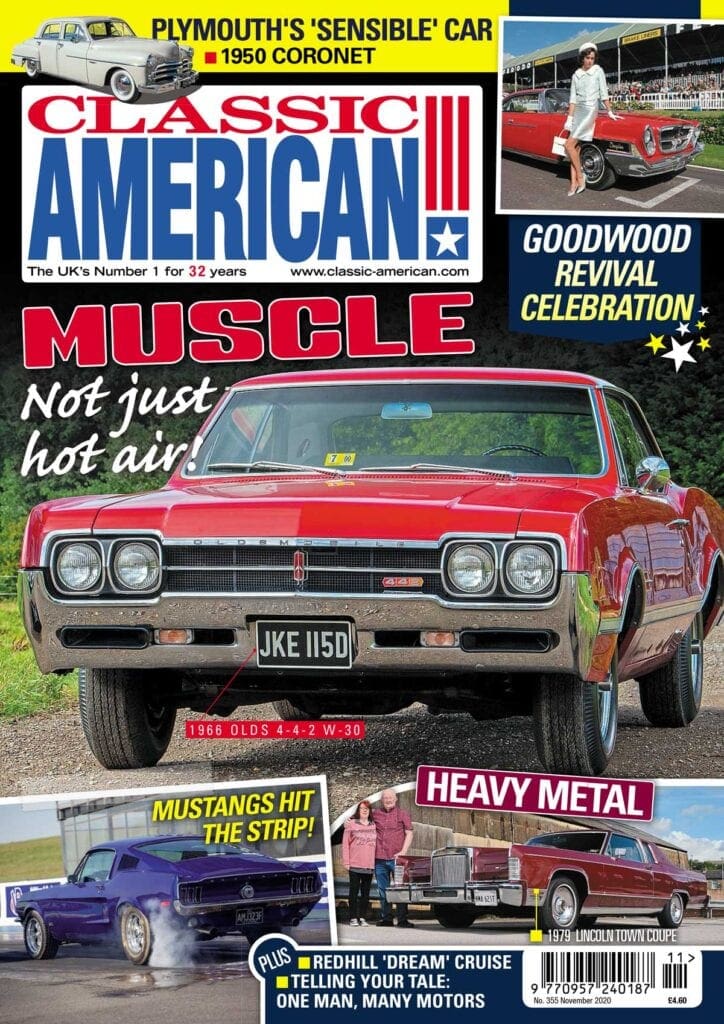 If you'd like to read the November issue, then you can cut to the chase and download the digital version, order the print magazine, or better yet save those pennies and subscribe to Classic American magazine. Here's what to expect this month…
1966 Oldsmobile 4-4-2 W-30
Editor Ben Klemenzson takes a look at one of the General's rarer and most under appreciated muscle cars, the 1966 4-4-2, with the W-30 fresh air package…
Last of the Leviathans
Stuart Wilkinson's land yacht was an immaculate, low mileage classic but, nevertheless, turned out to need a lot of time and money spending on it. Luckily, he wasn't entirely surprised…
1950 Dodge Coronet
The 1950 line of Dodges might not have set the world on fire with outlandish styling as the marque would a decade later, but it represents an interesting period in its history, when restraint and sensibility was the order of the day…
Article continues below…
Advert
Classic American magazine is on sale in UK newsagents and supermarkets, and you can buy the current issue in digital and paper formats here!
You can also buy stacks of back issues, but it's cheaper to subscribe.