In the May issue, Classic American meets one '57 Ford that's been resurrected by its enthusiastic owner; and editor Ben Klemenzson reveals how he ended up restoring his muscle car over four years… by accident!
All your usual favourites are inside, including Muscle Car Files, From Here to Obscurity and Across the Pond.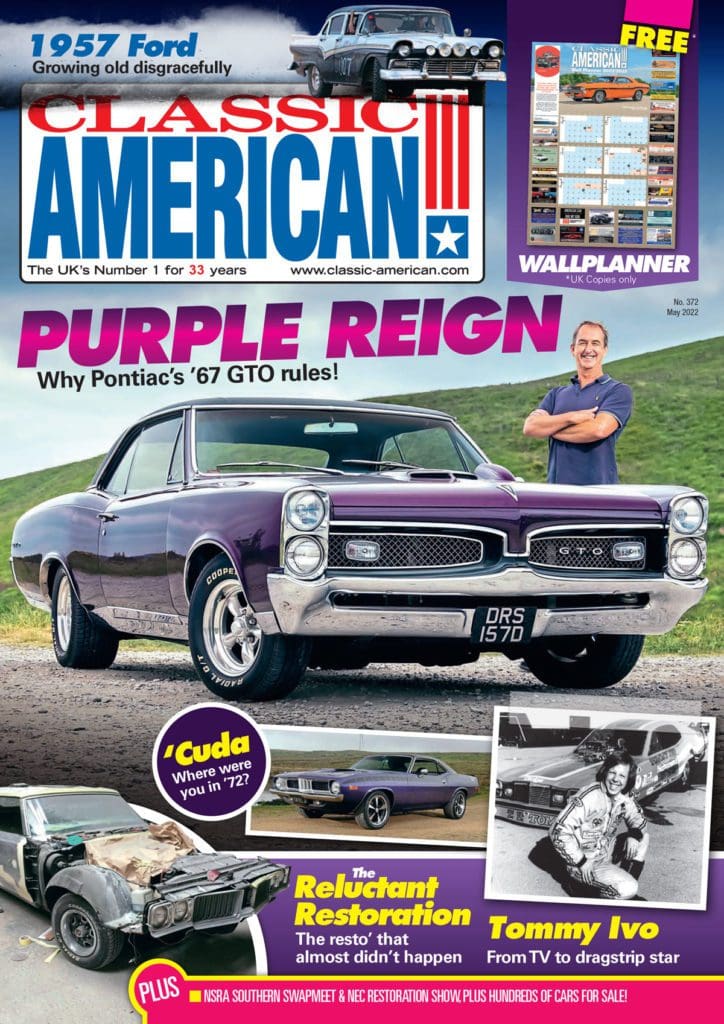 Classic American continues to bring you in-depth looks at the best of classic American cars, with a 1967 Pontiac GTO taking centre stage this month. There are plenty more bold and beautiful behemoths to gaze at within the pages of the issue.
This month we feature not one, but two purple muscle cars. Ben Klemenzson says: "This wasn't deliberate, it's just a bit like the old bus analogy – we had one then another one turned up very shortly after and we just had to share them both with you."
There are lots of news stories to digest, letters from readers and, of course, if you are thinking about buying an American car, there are some great offerings advertised within. If you're after parts, scale models, insurance or just suggestions of where to go over the summer, it's time to head out to the shops and pick up your copy.
But if you've caught the bug and want your regular fill of Classic American, why not subscribe? It's cheaper than buying at the newsagent, you'll get your copy early and it's delivered FREE to your door!
Article continues below…
Advert
So you can save that valuable petrol for a day out or an evening run to the coast. Have fun!