Grab our March issue, packed with the best classic American muscle features, striking photography of some awesome machines plus much more!
If you'd like to read the March edition, then you can cut to the chase and download the digital version, order the print magazine, or better yet save those pennies and subscribe to Classic American magazine. Here's what to expect this month…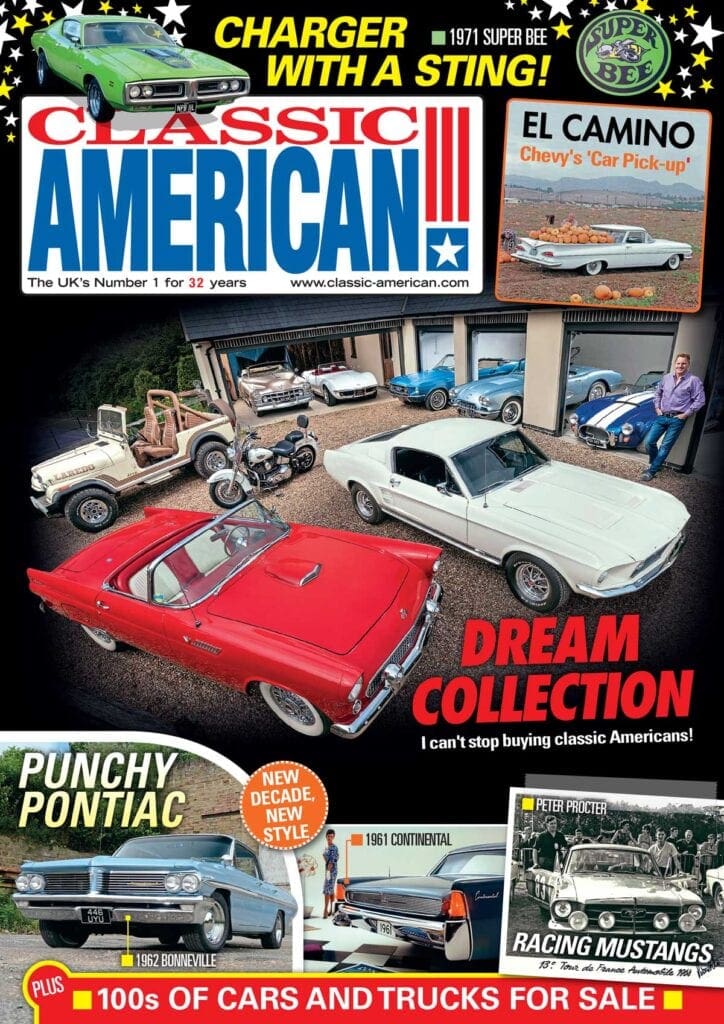 Chef's Selection
As the proprietor of one of London's most famous pizzerias, Marco Molino is a busy man. But it hasn't stopped him building an amazing collection of tasty American classics, as Nigel Boothman finds out…
Dodge Charger Super Bee
Some classic American car fans change their cars… well, like their underwear! Not Roger Thornton… he's owned this Green Go Dodge Super Bee for almost half a century – now that's dedication!
Chevrolet El Camino
It's hard to imagine a time when the car and the truck were seen as very different beasts, meant for very different purposes. Chevrolet was one of the earlier manufacturers to attempt to resolve this design divide with its ground-breaking car-based pick-up, the El Camino…
Classic American magazine is on sale in UK newsagents and supermarkets, and you can buy the current issue in digital and paper formats here!
Article continues below…
Advert
You can also buy stacks of back issues, but it's cheaper to subscribe.