In the June issue: Car of the Year kicks off; our report on The Classic Sports Car Club's second race meeting of the year; and Evans looks back to 1982.
All your usual favourites are inside, including Muscle Car Files, From Here to Obscurity and Across the Pond.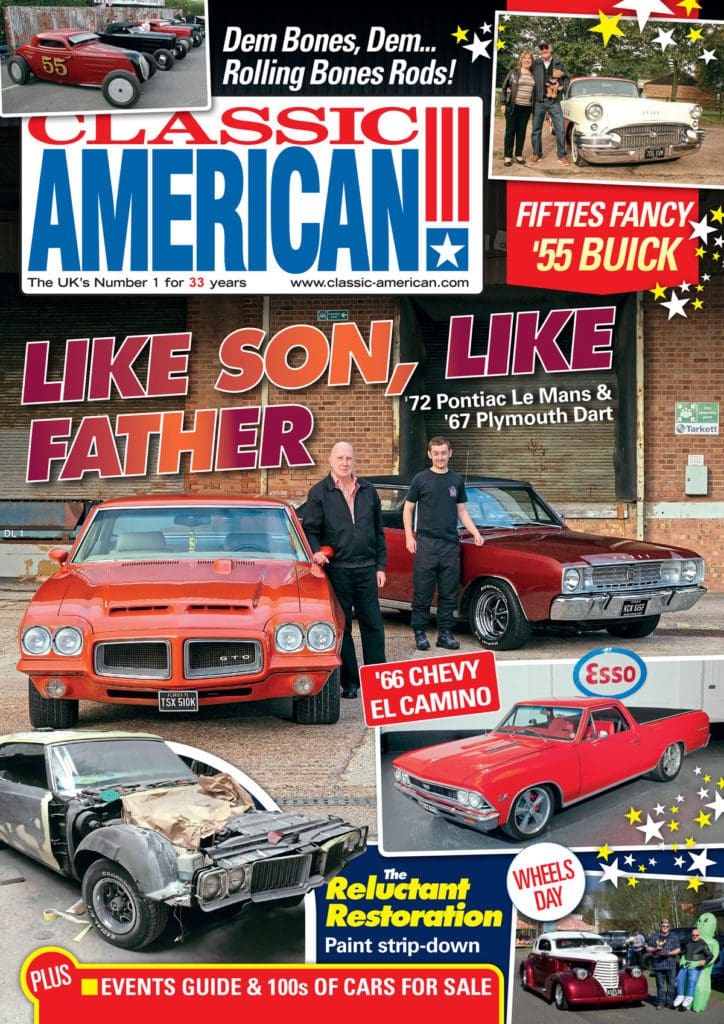 Classic American continues to bring you in-depth looks at the best of classic American cars, with a '72 Pontiac Le Mans & a '67 Plymouth Dart taking centre stage this month. There are plenty more bold and beautiful behemoths to gaze at within the pages of the issue.
After two years of Covid cancellation, Wheels Day was finally back for 2022 and this month, when Martin Bishop fancied getting a Chevelle, he ended up instead with a pick-up, but it was far from a compromise – we feature a 1966 Chevrolet El Camino pick-up.
There are lots of news stories to digest, letters from readers and, of course, if you are thinking about buying an American car, there are some great offerings advertised within. If you're after parts, scale models, insurance or just suggestions of where to go over the summer, it's time to head out to the shops and pick up your copy.
But if you've caught the bug and want your regular fill of Classic American, why not subscribe? It's cheaper than buying at the newsagent, you'll get your copy early and it's delivered FREE to your door!
Article continues below…
Advert
So you can save that valuable petrol for a day out or an evening run to the coast. Have fun!