The ever-popular Autumn Classic event at the famous Prescott Speed Hill Climb will once again be an all-American Stars and Stripes weekend celebrating the biggest, brightest, and brashest cars this side of the pond. Saturday and Sunday 1 and 2 October 2016 will see special displays by American car clubs alongside USA-themed entertainment while competitors in a range of national championships tackle the 1127-yard course set deep in the glorious Gloucestershire countryside.
Two days of track action featuring rounds of the Porsche Club GB, TVR, Austin Healey Healeysport, Morgan Sports Car Club and TR Register Championships. A special class for "Flatheads", engines with valves placed besides the piston, on the Sunday, is sure to entertain! Being the Bugatti Owners' Club they will of course have a class for Pre-war Bugatti cars too (Sunday only). Always a fantastic sight and sound.
Off the track, special displays include American car clubs and motorcycles from Pontiacs, Hudsons, Plymouths, Mustangs, Cadillacs, and Chevys to Flatheads, Hotrods, Cobra, Ford Model T, Indians, Harleys and Custom Choppers, plus a dedicated 'show n' shine' display area.
Also appearing will be the Demon Drome Wall of Death, Rich Goodwin and his Pitts Special aerobatic display, the popular Stars n' stripes comedy stilt walkers.
New for 2016! 
The Ding Dong Daddios, providing dance music of the 40's and 50's. Swing and Jump Jive is what this band is all about with a hint of early Rock n' Roll (both days).
Music by The Johnny Zephyr Duo a professional 50's Rock n' Roll duo who will recreate the rawness and style of the mid 50's. (Saturday only).
Music from Vincent Flats Final Drive described by Time Out as "Jack Daniels soaked, ZZ Top/Allman Brothers influenced, Confederate rock, boogie & blues". (Sunday only).
Dance demonstrations and Lindy Hop beginners lessons by UK Lindy Hop Champions Gary and Sara Boon of Gloster Swing Dance.
More event news yet to be announced!
•           Gates Open at 8.00am, first cars on the hill at 8.30am
•           Advance tickets are currently available online
•           Special car club rates available
•           Children 14 & under go FREE
•           Disabled parking available
No dogs allowed on site
Looking to display your American Classic Car?
Special offer for all American Car Owners, "Buy one ticket & Get one Free" with complimentary forward parking display pass for £20 for two people (one day) or £35 for two people for the entire weekend.
"Show n Shine" is open to the first 150 entries through the gate before 12 noon.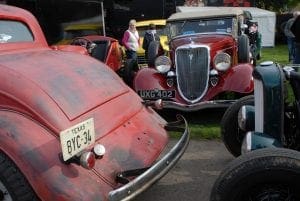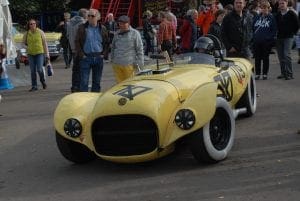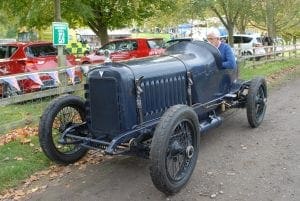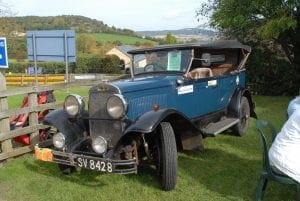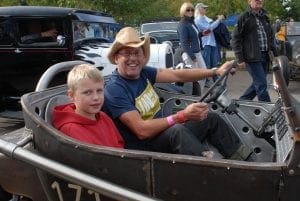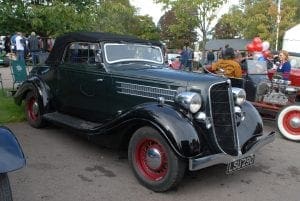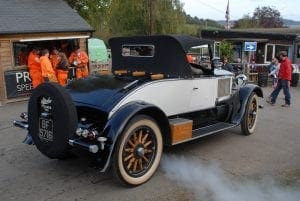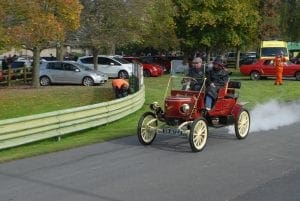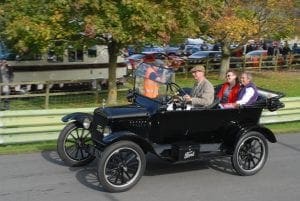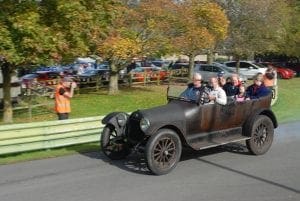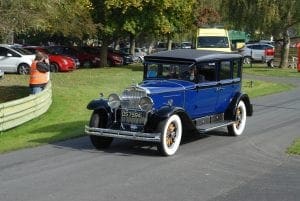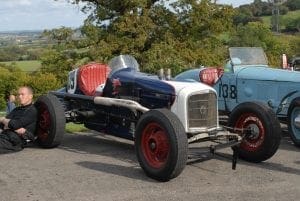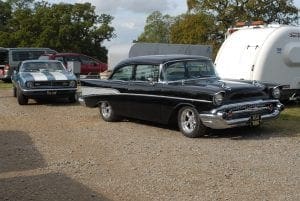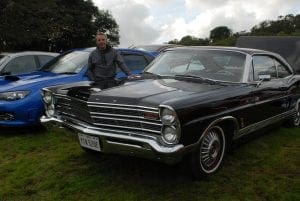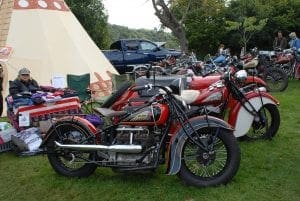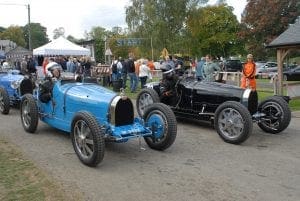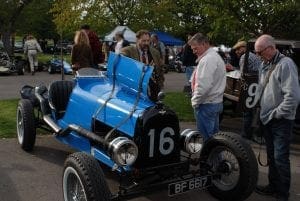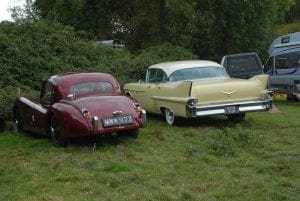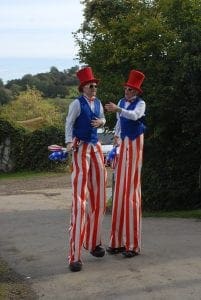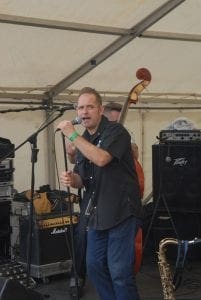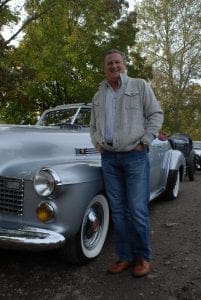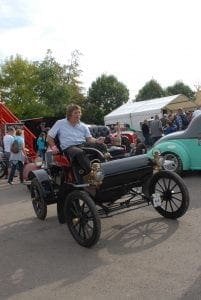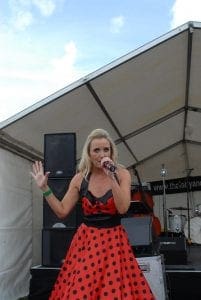 To obtain the dedicated American Classic Car special offer reference code, please email the event co-ordinator Rebecca Leppard on[email protected] detailing your name, adddress and car make, model & year. You will receive a dedicated reference code and weblink to enable you to purchase your tickets online and obtain your special display pass. 
Are you a non-American Car Club wanting to attend the Autumn Classic?
Due to the theme of the event all non-American car Clubs will be situated together in a designated area in the Orchard car park. Registered Car Club members are entitled to a take advantage of the advance ticket sales offer on general admission tickets along with special Orchard car parking arrangements.
It's also the final heat of the Footman James Car of the Year competition so get you in the mood, here are some images from the event a couple of years ago!