Classic American brings you in-depth looks at the best of classic American cars with plenty of bold and beautiful behemoths to gaze at within the pages of each issue.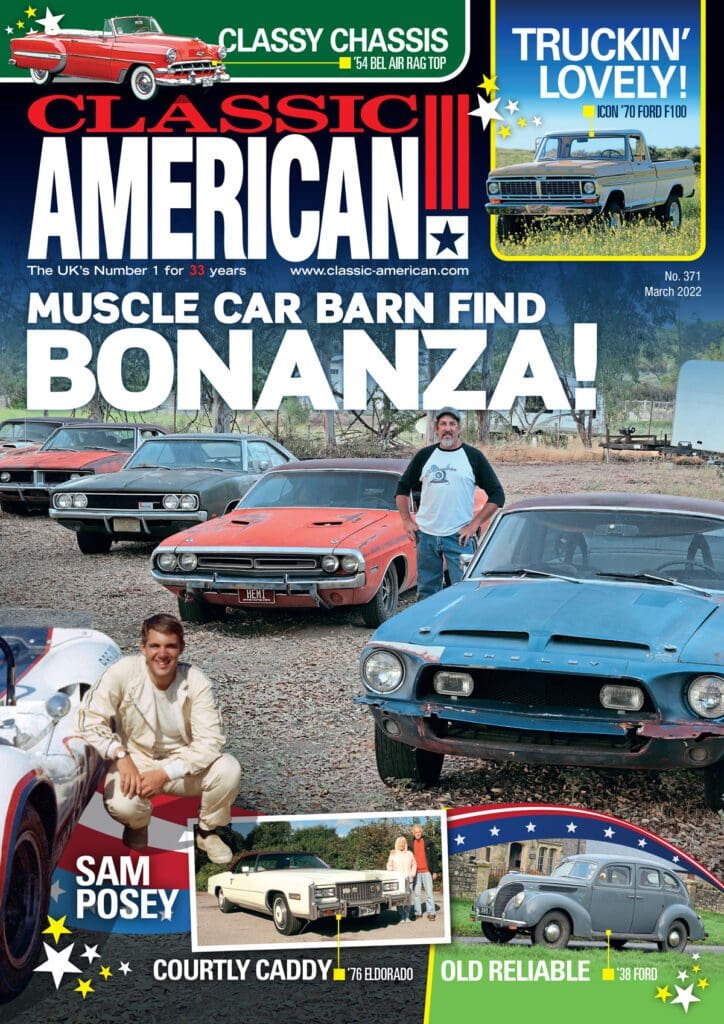 What to expect in the March issue…
Muscle Car Barn Find Bonanza!
It's what every classic American petrolhead dreams of – stumbling across a classic abandoned in a barn or garage. Well, imagine if you came across five and they were all iconic muscle cars, including a Shelby Mustang and Hemi Challenger. Sheesh, get the smelling salts!
Classic American People: Sam Posey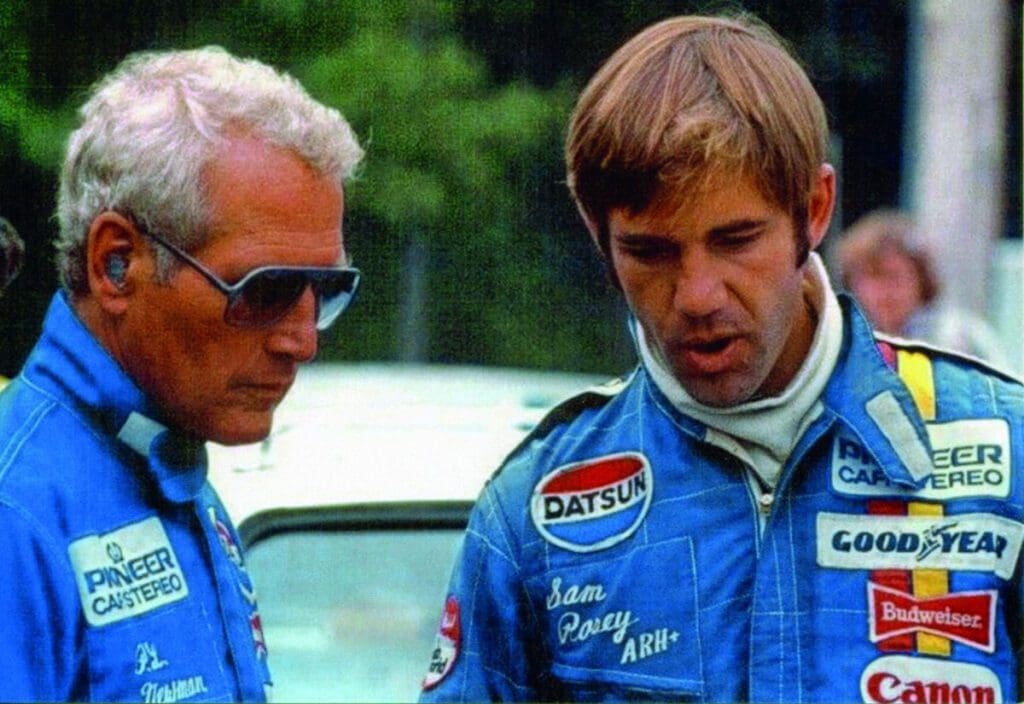 Despite his privileged upbringing, Sam Posey was one of American motorsport's most down-to-earth, versatile racing drivers, as well as a successful, Emmy award-winning TV sports commentator, talented author, artist and architect.
Fresh Air Bel Air
This topless Fifties beauty can be seen cruising the streets of Glasgow, no matter what the weather, as our photoshoot proves. Rain definitely does not stop play north of the border with this classy Chevy, where the top is dropped – raining or not!
Old Faithful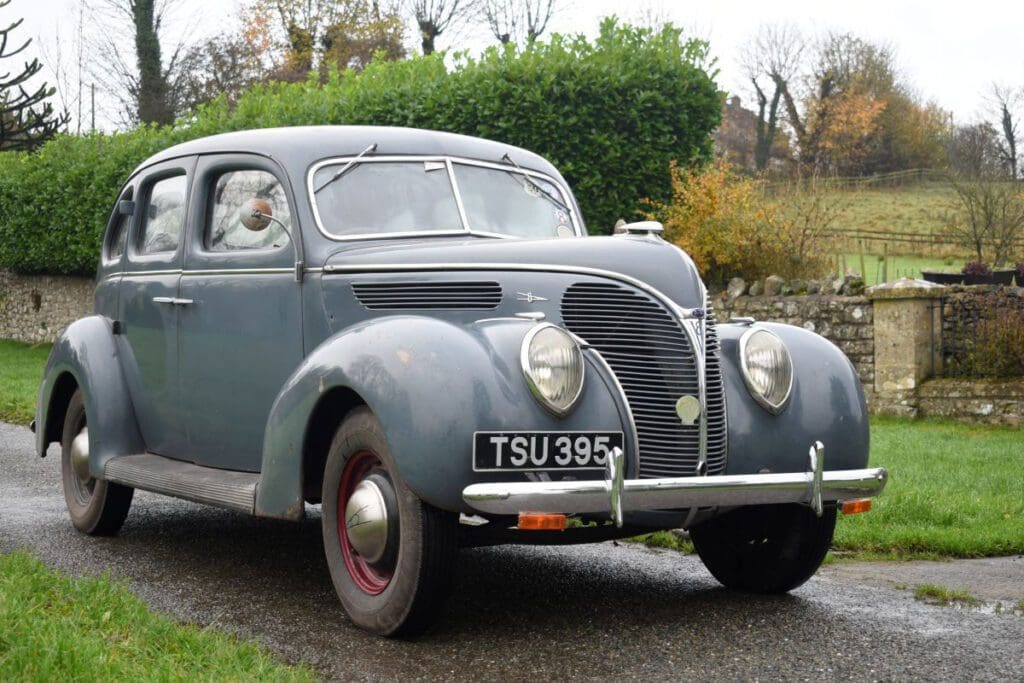 We're big fans of originality here at Classic American and cars don't get much more original than this 1938 Ford, which was assembled in South Africa and is now spending its retirement here in Blighty. To some, it might look scruffy, but we just love it – remember, it's only original once!
Article continues below…
Advert
Big & Bouncy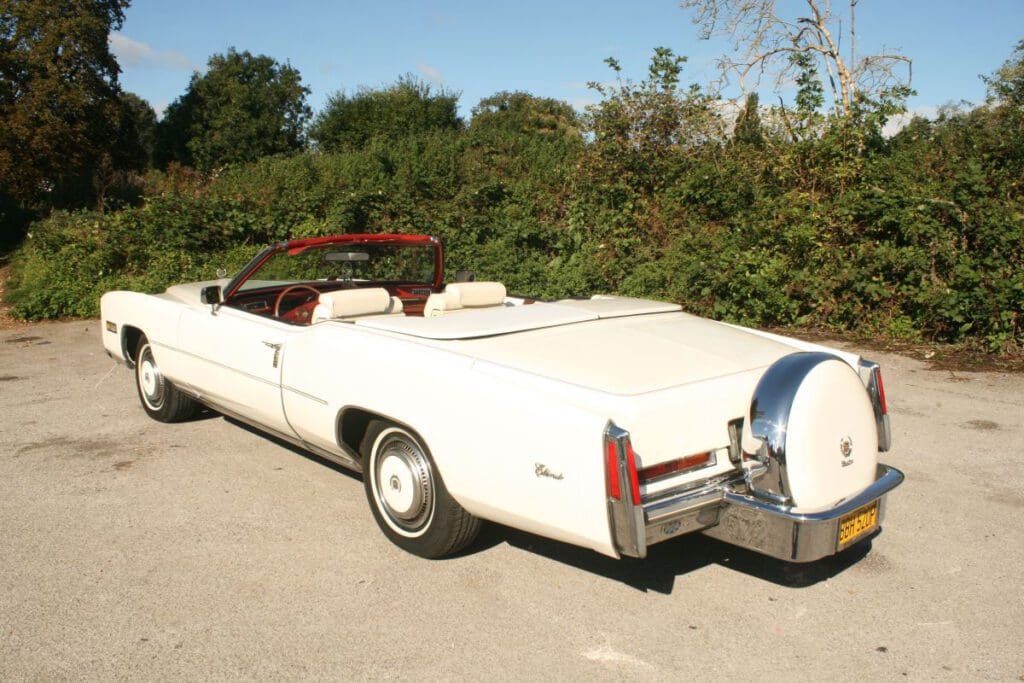 If you like your American classics big and heavy, they don't get any bigger or heavier than this lead sled '76 Cadillac Eldorado. Built during America's bicentennial year, it boasts the largest production V8 ever mass-produced: the legendary 500cu in/8.2-litre motor!
Iconic Truck
What's the most iconic pick-up truck? Got to be Ford's F100 and bespoke restorer ICON has unveiled one of its most stunning resto-mods yet in the shape of a 1970 F100 that's like a totally new vehicle!
Pre-order the March 2022 issue of Classic American magazine at Classic Magazines today!
Article continues below…
Advert
---

Enjoy more Classic American reading in the monthly magazine. Click here to subscribe.
Sell your Classic American car here.