The biggest American car show in the world is under way after its move across Sweden to the city of Lidköping, about 200km south west of Västerås, its former home.
The event is celebrating its 40th year, and it was decided that the airfield that's been home to Power Big Meet for 32 years was just too small for the 40th jubilee. Organisers anticipated 20-30% more cars to turn up this year and so the move was made to the huge Lidköping/Hovby Airfield.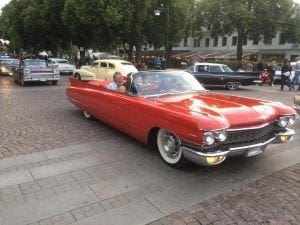 Power Big Meet opened yesterday (Thursday, July 6) and runs until Saturday, July 8, featuring, say the organisers, "more cars, more people and more swap meet vendors than you can believe".  If you're not attending this year, don't worry, you won't miss out – we'll be bringing you all the news, chat and photos in a future issue of Classic American, so stay tuned!