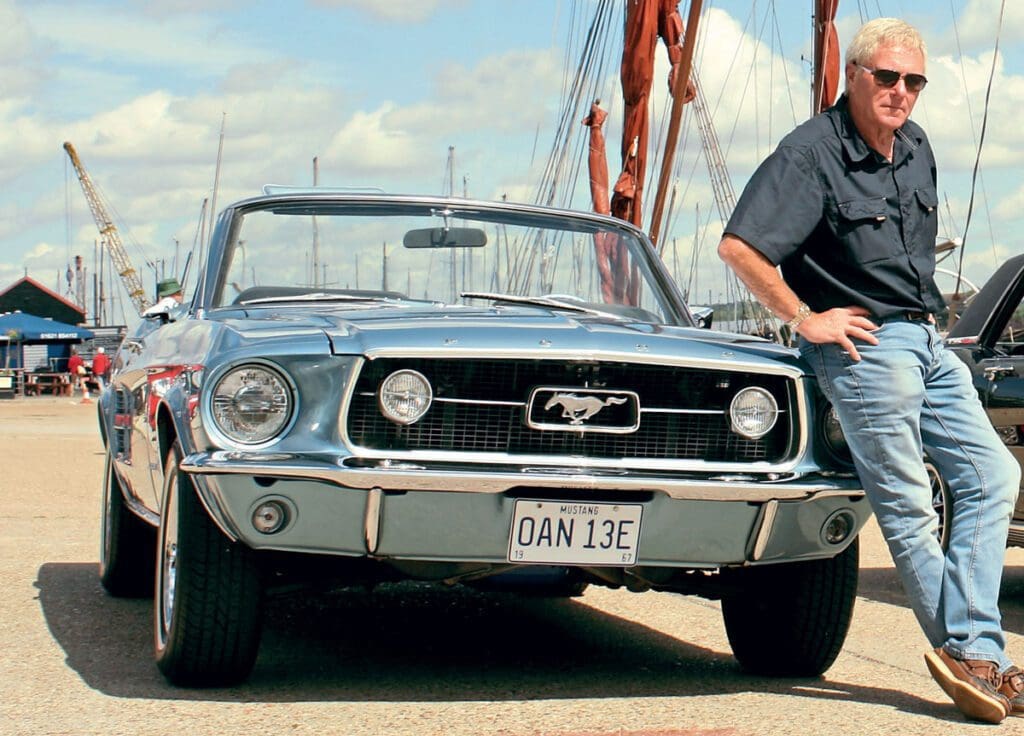 Words and photography: Paul Bussey
Chris How's 1966 Mustang coupe and 1967 convertible make a perfect pair of ponies, although surprisingly their purchase was more a case of serendipity than a planned purchase, as Paul Bussey recounts…
Chris How has always had a love of cars. His father was a car fan too and drove Jaguars for as long as he can remember. His son Dan is also a car/truck devotee and the enthusiasm definitely seems to have rubbed off.
"When a friend from my school days decided to purchase a 1968 Ford Mustang around 12 years ago, we flew to California to check the restoration progress and I sort of got hooked on American cars!" remembers Chris.
"Months later, when he allowed me to drive the car, I knew I had to own one myself. My friend talked me into purchasing a 1968 Dodge Charger as a film mate for his Mustang."
While Chris has owned his immaculately restored Dodge Charger since 2009, he has always been a great fan of the Ford Mustang.
One day, when accompanying a friend who was viewing another car for a potential purchase, Chris saw a 1966 Mustang coupe in the same workshop three-quarters of the way through a restoration and instantly fell head over heels in love with the car.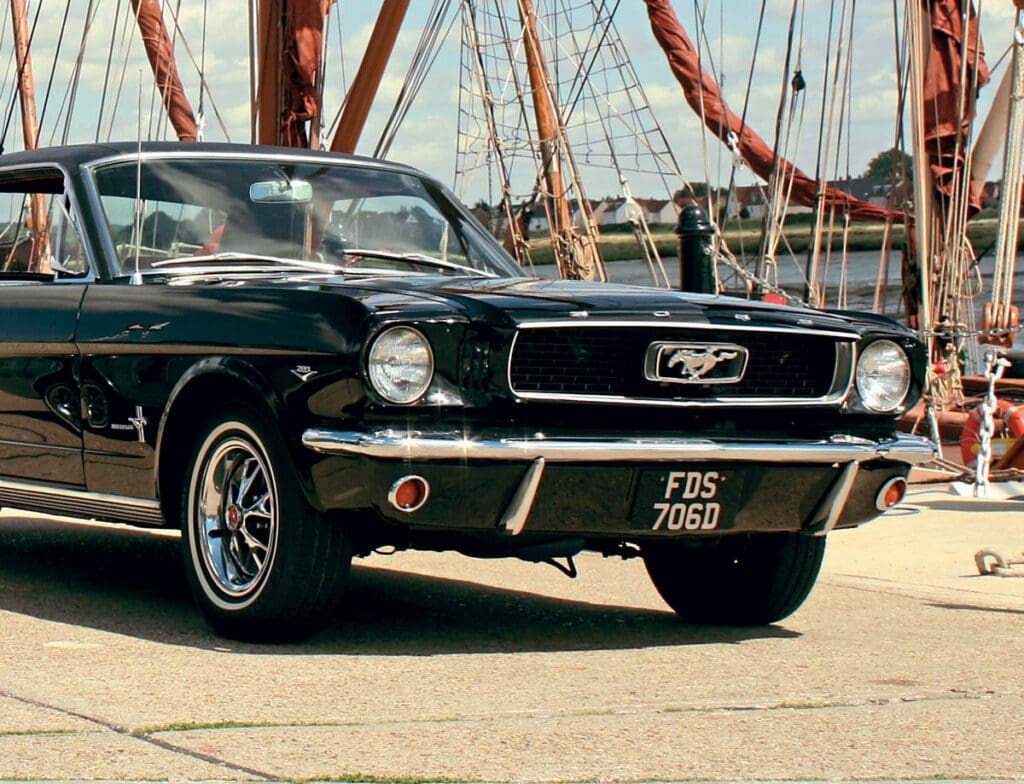 He asked the restorer if he could have first refusal on the Mustang when the restoration was completed. Unfortunately for Chris, the car was already sold. However, once it was finished, the deal fell through and Chris was swiftly contacted to see if he was still interested in purchasing the car.
"I was indeed. Very much so in fact," he replied. "Not having seen the fully finished car, I agreed to go and view it a second time and loved what I saw and subsequently completed the purchase in June 2015.
"The vendor was also rebuilding a 1967 Mustang convertible, which was still very much a stripped and empty shell," continues Chris.
"But I was impressed by its rock-solid bodywork, no holes, dents or dings anywhere. I was quite taken with the Mustang and discussed with the restorer what the colour of the paintwork, interior details etc. would be."
On the spur of the moment, Chris decided that he also wanted this Mustang when the restoration was finished, which resulted in a two-year wait, but ultimately well worth it: "I used to bump into the restorer and would often ask him, how's my Mustang coming along then?! Once the restoration was completed, I went to look at the car and was very impressed. I knew roughly what the price would be and did a deal."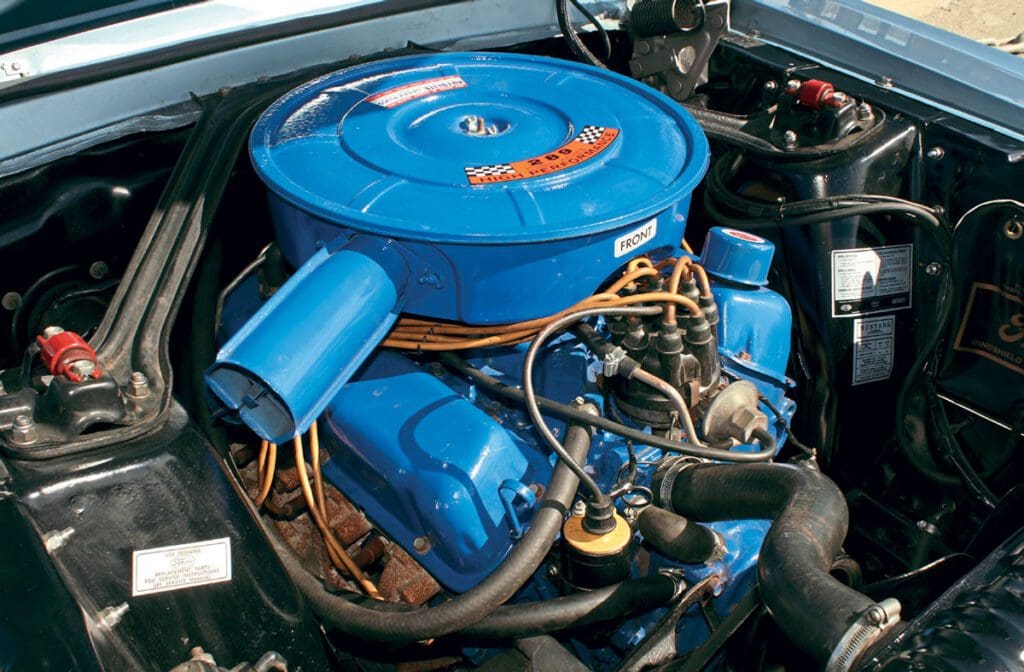 So now Chris was the proud owner of two very fine restored early Mustangs, but why the need for two?
"Effectively, because I was in a position to purchase both, I did," he responds. "I'm so pleased that I have my money invested in both of these cars, rather than looking at a healthy bank statement and discovering that the interest earned this week was £2. That's no way to enjoy your savings." Very true… and you certainly can't polish an ISA or take it for a drive with the roof down!
Double bubble
Both of Chris's Mustangs are matching numbers cars with 289cu in engines and automatic transmissions. There's very little history known about the 1966 coupe, but the 1967 convertible was imported into the UK when it was new. The coupe is a fairly standard specification car, with not many options. The brakes are drums all around, but it does have power steering, while the gleaming black paintwork and gorgeous red interior makes for a striking original feature.
The Mustang convertible doesn't have power steering and it too has drum brakes all around.
"I'm getting used to the non-power steering," says Chris. "After driving my Dodge Charger and the Mustang coupe, both with excellent power steering, the convertible is a little bit of an effort in comparison, but we manage okay."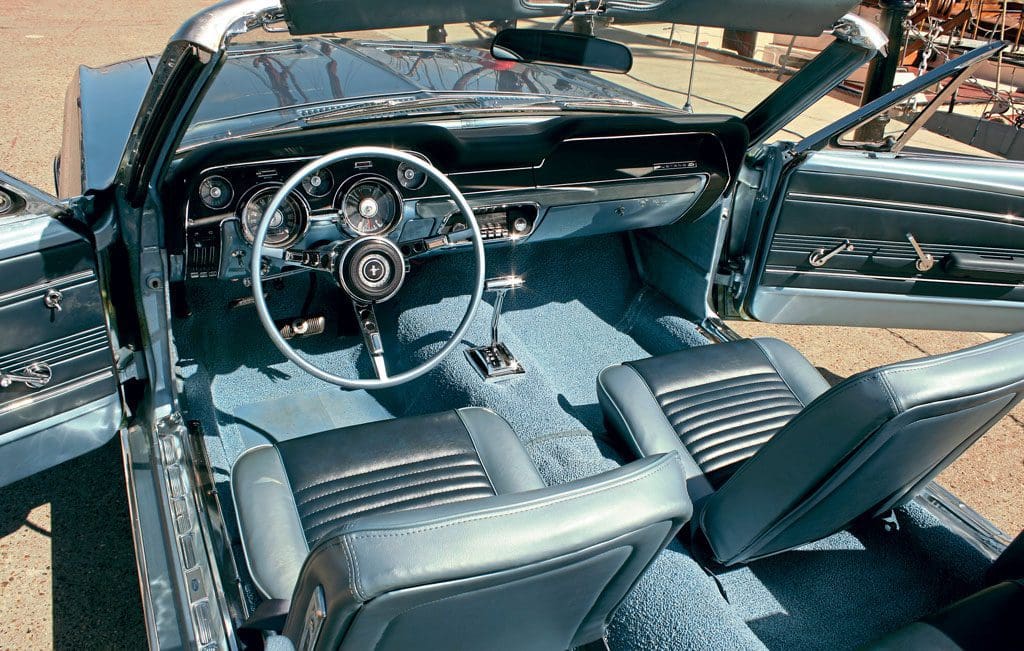 The convertible is finished in the original colour of Brittany Blue which on a gloriously sunny day looks fabulous. The blue interior is the perfect complement. Towards the end of this car's restoration, a new soft top was ordered from the US, but when it came to fitment, this was so poor that it was immediately junked.
Its replacement was purchased from Mustang Maniac (www.mustangmaniac.co.uk/email: [email protected]), from a different manufacturer, which was infinitely better."
By purchasing both his Mustangs in the UK, fully restored and from a reputable source, this has certainly saved Chris a whole lot of hassle in terms of him not having to import them and he's very pleased that there have been no horror stories connected with either car, making for an easy, stress-free experience.
Purchasing both cars was very much impromptu, nothing was planned in advance; no surfing the 'net until late at night, searching numerous websites. It was all down to gut feeling and being in the right place at the right time.
"The blue '67 is in fact the first convertible that I've ever driven and owned," he enthuses. "It really is a lovely car for cruising, with the soft top down on sunny summer days. If I had to choose between the two cars right now, it's definitely my favourite.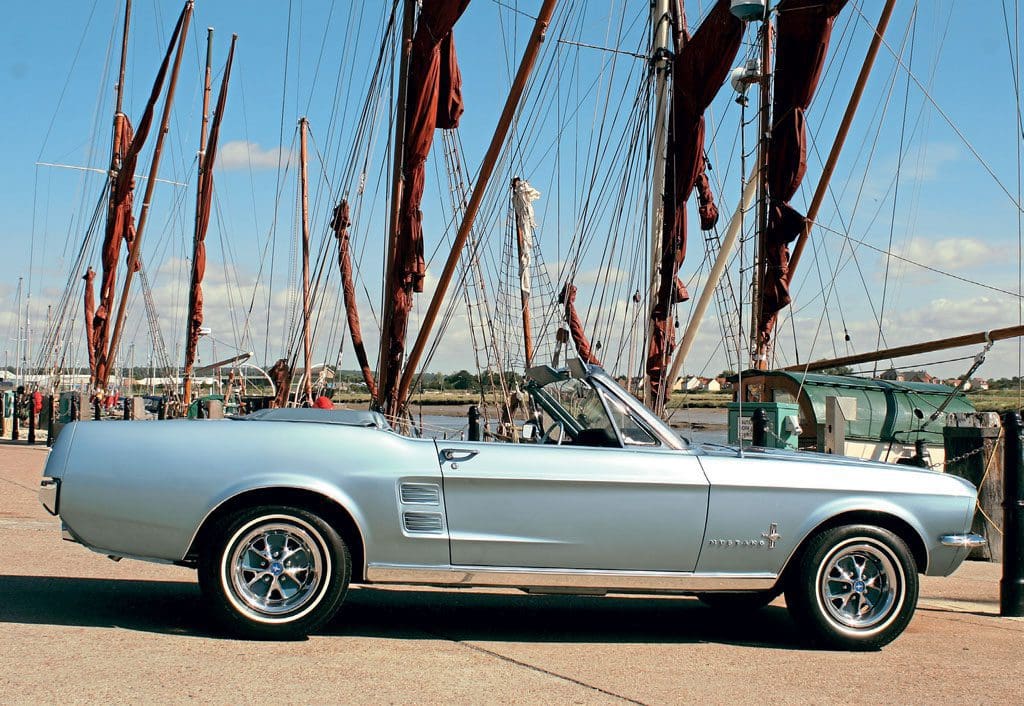 As plenty of readers will know, many older classics are ongoing projects – as soon as you've fixed one thing, there's another problem to take its place!
"It's taken me a while to realise that the kick which comes with driving these beauties sometimes comes at a price; however, on balance I wouldn't change a thing. Black, as everyone knows, is the worst colour of all to show and I have five black cars, so when I saw my Brittany Blue Mustang you might understand the attraction for purchasing it."
Both of Chris's Mustangs have retained a huge degree of originality, which he particularly likes and plans on keeping them that way; they certainly make an excellent first-generation coupe and convertible pairing.