Happy birthday to… well, us!
Classic American celebrates its 30th anniversary with a special 148-page bumper issue packed with all the things that made America great when 'The Donald' was in short trousers.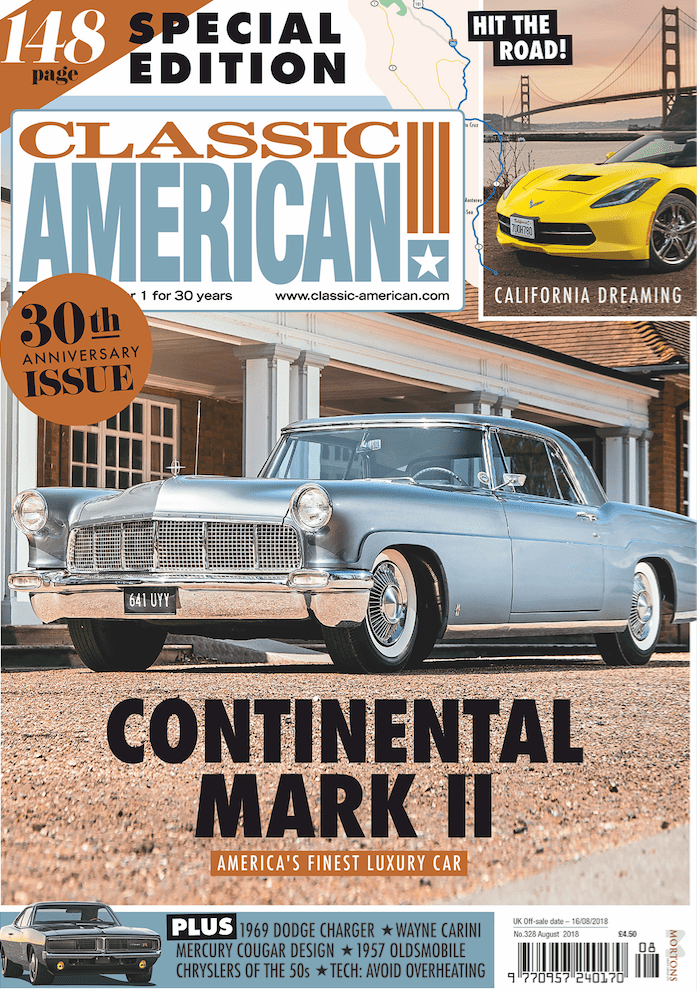 Our stunning August issue features a series of sumptuous and sleek motors, including a 1956 Continental and a 1957 Oldsmobile. Chryslers of the 1950s are celebrated, while we also have a special birthday offering from Jonathan Fleetwood, recently crowned Newspress Automotive Photographer of the Year, who went California dreamin' in a Chevrolet Corvette.
Check out some of the summer shows we attended, and catch up on the progress of the Impala that's being restored to its former glory. Plus there are all the regular features from our classic car experts from across the pond and beyond. You'll find no 'fake news' in these pages, just genuine features and articles of interest! So pull up a seat, have a brew and maybe a piece of 'birthday cake' (you'll have to buy your own) while you enjoy some automotive fun in the sun!