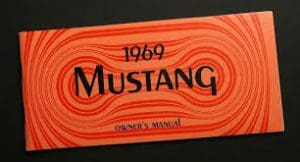 Working on a vehicle is a lot easier when you have instructions. The nice folks at Bishko have made it easy to fix your ride by putting original factory service manuals on handy DVDs. This is the same literature that the dealership techs use to diagnose and repair customer vehicles. Since original manuals are getting harder to find, especially ones in good condition, these DVDs are especially handy for owners of vintage rides. With over 7,000 titles available, Bishko has factory literature for many vehicles other sources just don't offer.
The DVDs contain high-resolution scans of the original factory resources that are chock full of valuable information like engine specs, alignment data, wiring diagrams, diagnostic tips, and repair processes. GM DVDs will also have the Fisher Body manuals, which are handy for chassis lube and panel assembly procedures. Bishko offers service manual DVDs for American and import vehicles from the 1930s through 2016. Paper manuals for many vehicles are also available.
Summit Racing also carries Bishko Owners Manuals. These are paper reproductions of the factory manuals, making them ideal replacements for a long-lost original, especially one from a vintage vehicle. The manuals contain information like fluid capacity and levels, fuse box diagrams, and maintenance schedules. Some will even remind you how to set the radio properly. Summit have Bishko manuals for everything from Model Ts to late model Yanks. Just go to www.summitracing.com and search for 'Bishko'.