Alan Sweet did such a great job rebuilding this 1976 Pontiac Trans Am that his friend Martin Bishop couldn't resist buying it. Then when Martin sold it, guess who took it off his hands…?
Words: Mike Renaut Photography: Simon Cooke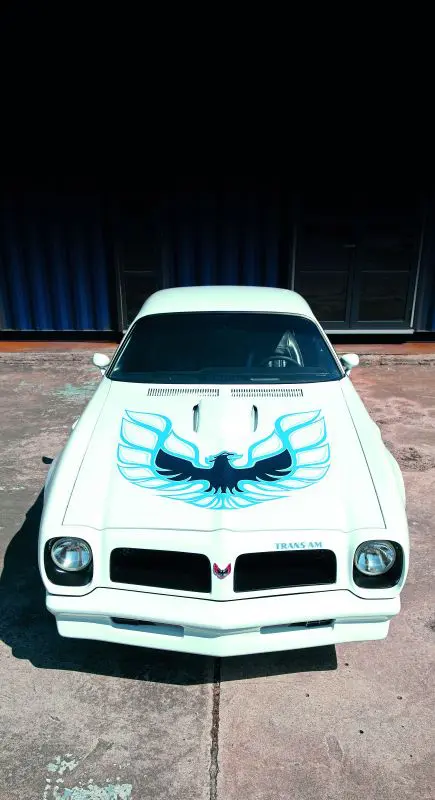 When we photographed this 1976 Pontiac Trans Am it belonged to Martin Bishop, but he's since sold the car to his good friend Alan Sweet. Since Alan had previously sold it to Martin we'll start at the beginning with Alan. "I bought it about six years ago," explains Alan. "A guy in Wales had two unfinished Pontiacs; this 1976 and a 1978 automatic 400 that he'd started to turn into a Pro Tourer with Hotchkis suspension and a full rollcage. He was after a Ford Zodiac or Zephyr and got in touch after taking a liking to my Mk2, so we did a straight swap.
"Having had a proper look at both cars I decided to put all the aftermarket suspension bits from the 1978 on to the Trans Am since the 1978 car was in much worse condition. Although the '76 was a genuine 455 Trans Am it wasn't matching numbers so I wasn't altering a perfect, original car."
The car certainly wasn't perfect, coming with some – though not all the – usual Pontiac rot. "It got new front wings and a pair of door skins but surprisingly the back window surround was all solid, there were a few patches in the floor too. The original bonnet was knackered so it received a new one. Actually it had two since the first one I ordered arrived damaged because, unbelievably, they'd folded it to fit it in the box.
"I went over the top with this car," laughs Alan. "I painted the underside as shiny as the top. I'm now retired but I owned paint and bodyshops so, with help from my guys, I was able to do a perfect job. The body was dipped then resprayed on a spit. I got it back to a drivable condition but I hadn't done much mechanically, then Martin expressed an interest in owning a Trans Am. I sold it to him and he took it to the next level."
Martin takes up the tale. "I'd seen this car regularly over several years as Alan was restoring it and I'd always wanted a Trans Am of my own. Aged 18 I delivered lemonade and I saw a Formula 400 on a driveway in Bristol, I got a ride in it then met another guy with a 1977 Trans Am and he also took me out for a drive and I was hooked. Oddly both those cars were white. I bought a right-hand-drive 1968 Barracuda and after that rotted away, I got an Econoline day van. Around 2019 I was browsing eBay and spotted a 1970 Firebird I liked the look of so I took Alan along when I viewed it. That car was nothing like what I wanted – it wasn't in good shape – but on the way home Alan said if I wanted a Trans Am he'd sell me his. I was surprised because I knew how much effort he'd put into the car and how nice it was, so we quickly came to a deal.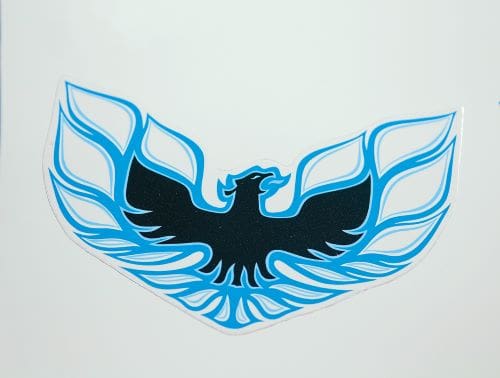 "I liked the fact that it was a genuine 455cu in Trans Am with a four-speed and the paintwork was so perfect I initially thought it was vinyl wrapped," continues Martin. "It's Vauxhall Glacier White with a subtle blue tint. Whenever I popped in to see Alan the car was always up on the ramp so I knew the Trans Am was just as perfect underneath. In fact I bought that four-poster ramp from Alan too!"
---
The Trans Am was literally taken apart, stripped and rotisserie restored to probably better than new! The front wings were replaced, as were the door skins. Likewise the bonnet was replaced, although that was quite a drama! Amazingly, where these cars traditionally rot – the back window area – it was actually fine.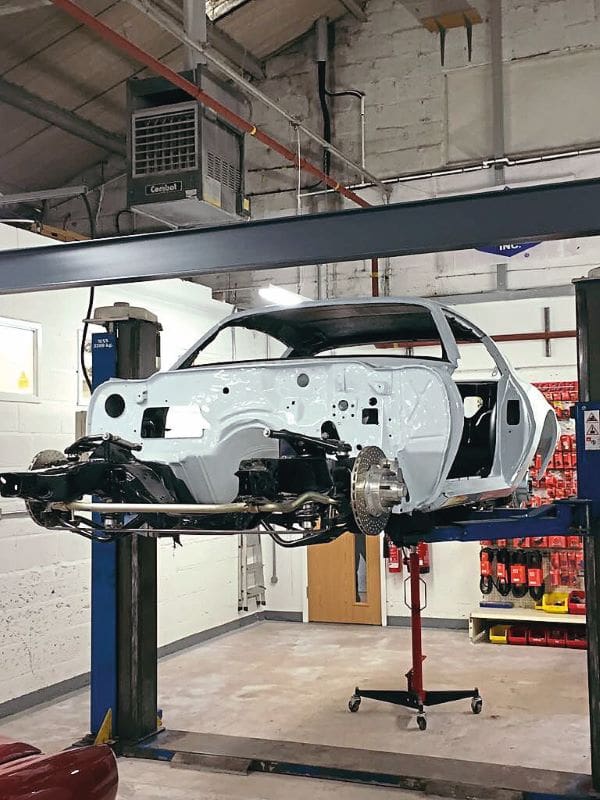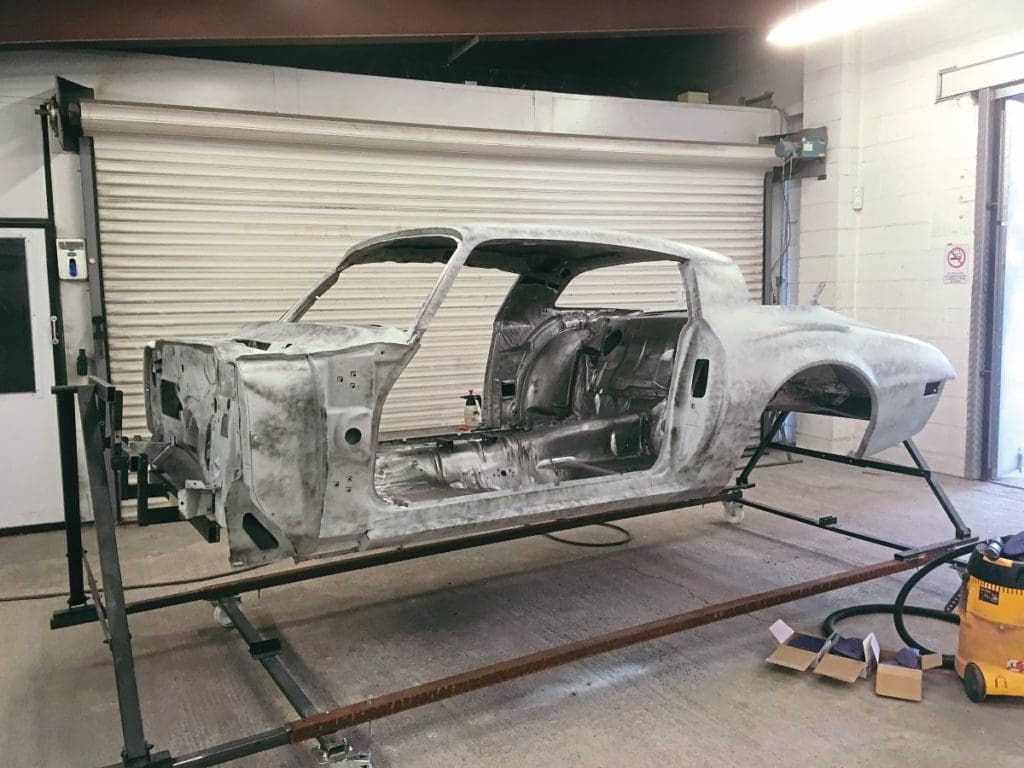 ---
Golden years
Pontiac celebrated its 50th anniversary of car manufacture in 1976. The company had its start building horse-drawn carts as the Pontiac Buggy Company but in 1907 its founder Edward M Murphy began the Oakland Motor Car Company. Oakland produced cars between 1908 and 1931 when the company was absorbed into Pontiac, who had been building cars since late December 1925.
The 1976 birthday was marked with two limited edition cars, a 50th Anniversary Firebird in black with gold accents and a Golden Anniversary Pontiac Grand Prix with anniversary bonnet badge. All 1976 Pontiacs were launched on September 25, 1975.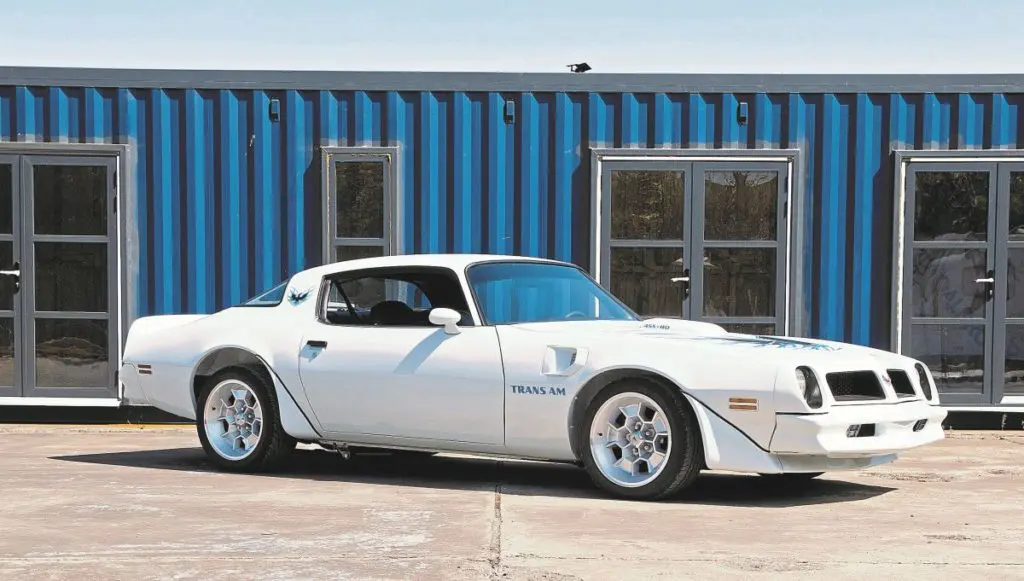 This Trans Am was built in the Norwood, Ohio plant in January 1976; Trans Ams were the performance model in the Firebird range. Alongside the Formula there was a base Firebird and an Esprit. You could get 250cu in six-cylinders in the lower models and a 350cu in V8 in the Formula, but with the Trans Am it was the 185bhp 400cu in V8 or the optional 455 V8 with 200bhp. At least it had 330ft-lb of torque and only cost $125 extra, but it was obvious this wasn't a performance engine, in fact it came straight from the full-size Pontiac car line and was the same one you could have in a Safari wagon.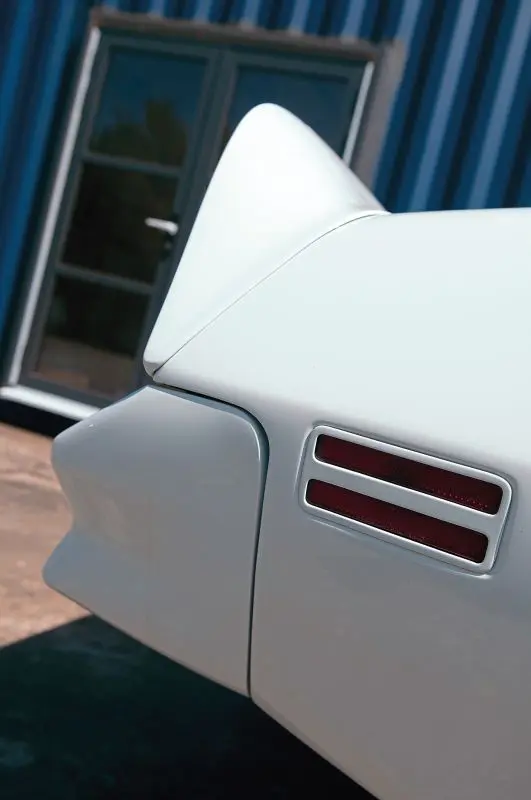 The low bhp was due to strict emissions requirements mandated by the government, but General Motors warned that unless these increasingly tight restrictions were eased they may have to stop all domestic car production in 1977. If this all sounds terribly depressing, do remember that Pontiac was essentially the only American manufacturer still offering big-block V8 performance. The Camaro was equally strangled, the Corvette wasn't really any faster – and was far more expensive.
Pontiac was the only blue-collar domestic muscle car around and it would remain on sale despite legislation. Happily the Trans Am weathered the storm and things got better.
It's certainly telling that despite costing $4987 before options Trans Am production for 1976 was 46,701 – better than double any of the other three Firebird models. The buying public clearly still loved performance cars. One interesting 1976 Trans Am was the Type K, an attractive kammback station wagon with gullwing rear windows – sadly it remained only a prototype.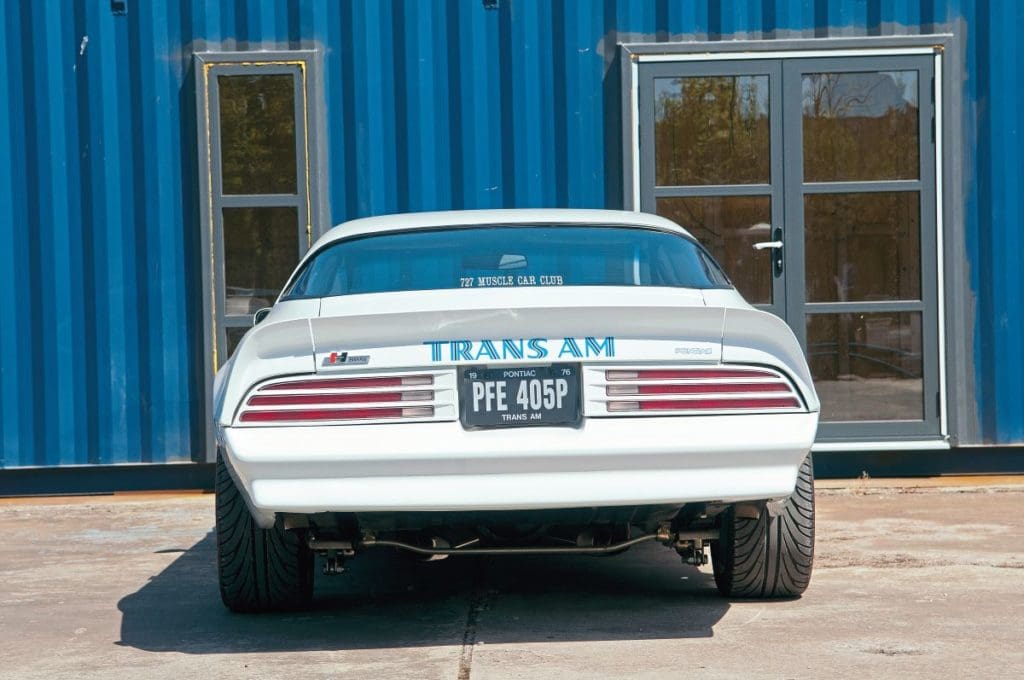 Engine swap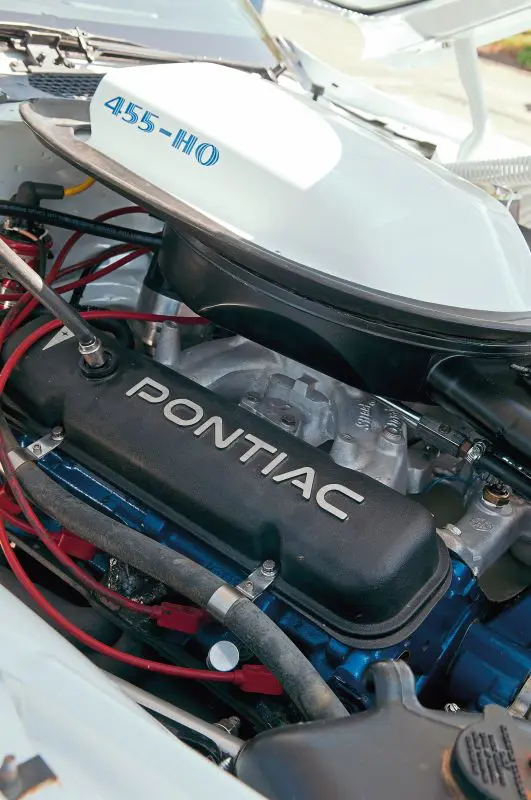 "I agreed to buy the Pontiac before Alan had fitted the nose cone so he had it for a while finishing the bodywork side of things," remembers Martin. "Alan also sold it to me explaining that he hadn't yet done much of the mechanical side of things beyond the suspension work, so the engine had low oil pressure. It was still the stock 1976 engine with at most about 200bhp. I'm happy to do mechanical work so I was considering rebuilding it, then on eBay I saw a 455cu in block with four-bolt mains from a Super Duty that had been set up for a supercharger but didn't have one fitted. I bought it and sold the original engine. That's now in the car and has all the good bits like an Eagle steel crank, forged rods and pistons, roller rockers and roller cam lifters. It's a really good, solid engine. I then went through the factory-fitted Muncie gearbox and put in a new high-performance McLeod clutch, steel flywheel and a Lakewood bellhousing. I also added the Hurst badge to reflect that it has a Hurst shifter.
"It had 4:11 gears in a 10-bolt, limited slip differential which were fine for racing but 3000rpm at 56mph became tiring on the road, so I dropped in a 3:01 rear which was closer to factory spec and transformed the drivability. The Pontiac came to me with traction locators, a TRZ Motorsports chromoly, coilover suspension and four-wheel Aerospace Components billet alloy disc brakes and rotors. But it still had the original disc/drum master cylinder fitted and that just felt a bit spongy, so I bought one with an uprated servo intended for disc/disc brakes and now it stops really well.
"It left the factory with the rubber-moulded 15-inch Honeycomb wheels but was wearing 17-inch aftermarket Snowflake wheels. I've fitted 17-inch ally replica Honeycombs.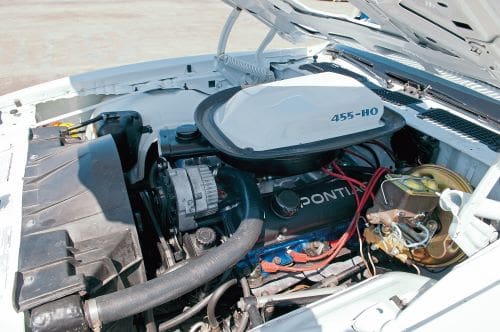 "I also replaced all the factory tags and labels including the tyre pressure, the trunk label and even the new car starting process one. The door trims were a little tatty so I put on new ones.
"Frankly, the car was a bit too nice to use. I winced every time I heard a stone hit the underneath so I wasn't driving the Trans Am as much as I'd planned to. Since we've also got four classic Minis, a new Challenger, a 300C, a 2017 Mustang and a Dart 540cu in-engined El Camino I was running short on space, so Alan ended up buying it back. It's funny but 10 years ago you almost couldn't give away these cars, then Burt Reynolds died and the values shot up."
Alan adds: "I bought the Trans Am back from Martin in 2020. I'd only sold it because I was retiring and had a few other cars to finish. It's been used for my son's wedding but the only changes I've made are little ones; adding a stainless steel exhaust and tubular headers. I did some tidying including fitting new door hinges, HT leads and a 750cfm Holley carb. I've since finished a '56 Chevy sedan, built a Metropolitan on Air Ride for my wife and I've nearly completed my 502cu in V8 twin turbo Impala so, once more, I'm running out of space. To be honest the Trans Am might well be for sale again…"