In the October issue of Classic American: 1964 Ford Thunderbird, 1967 Camaro RS/SS, Goodwood Festival of Speed, and more!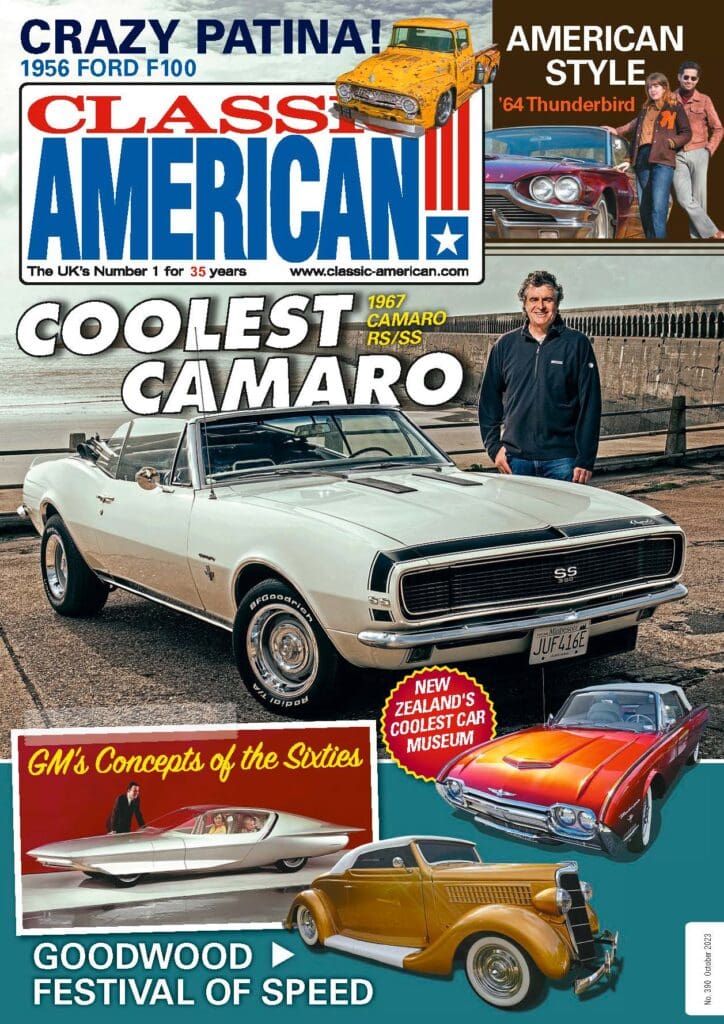 All your usual favourites are inside, including Muscle Car Files, Will Shiers' Discoveries, and Across the Pond.
Plus, this issue includes:
1967 Camaro RS SS
Steve Hayward's 1967 Camaro is a rare Super Sport 350 convertible made even rarer since it was also ordered with the Rally Sport options package.
1956 Ford F250 Custom Truck
Jon Cass catches up with a father and son team who created this fantastic Ford five years in the making – and there are some extra special twists under the metal!
1964 Ford Thunderbird
Chris Read jumped in at the deep end, age 25, when he bought a '64 Thunderbird as his first old car/ It was running, but needed work, so he commenced learning in the best way possible – by fixing it himself!
Article continues below…
Advert
Nelson Classic Car Museum
If you're lucky to be heading down under this winter, make sure you visit one of New Zealand's best automotive treasures: the Nelson Classic Car Museum!
There are lots of news stories to digest too, letters from readers and, of course, if you are thinking about buying an American car, there are some great offerings advertised within. If you're after parts, scale models, insurance or just suggestions of where to go over the summer, it's time to head out to the shops and pick up your copy, or order online here.
But if you've caught the bug and want your regular fill of Classic American, why not subscribe? It's cheaper than buying at the newsagent, you'll get your copy early and it's delivered FREE to your door!
Article continues below…
Advert