In the November issue of Classic American: it's our Corvette special, with 1962 Chevrolet Corvette, MacDonald Corvette recreation, plus a Hudson Hornet and more!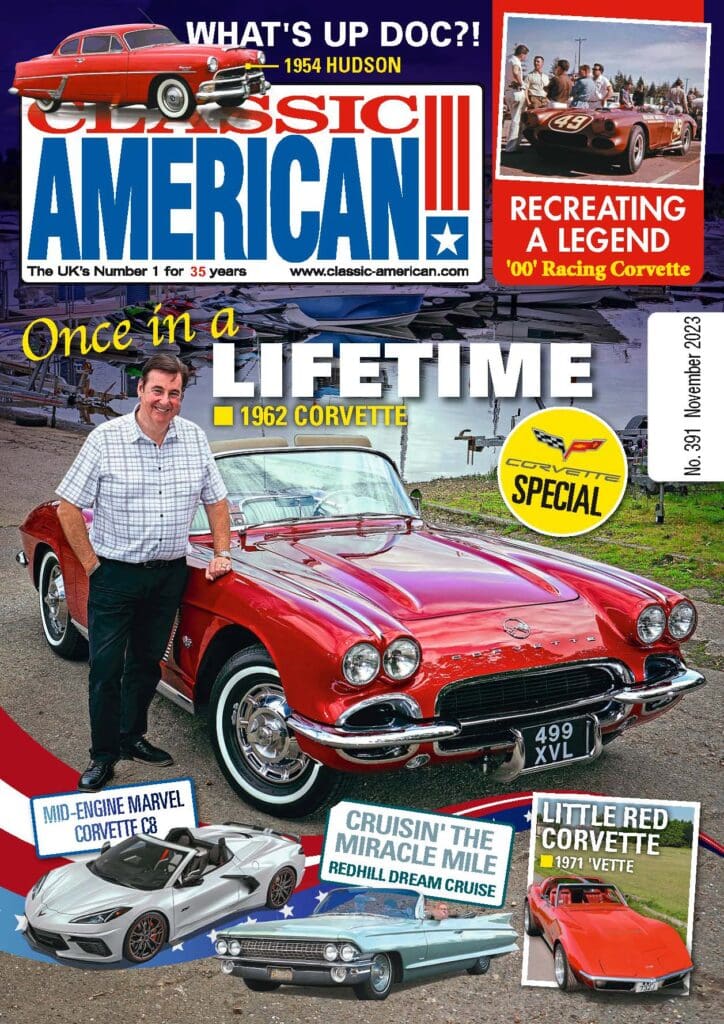 All your usual favourites are inside, including Muscle Car Files, Will Shiers' Discoveries, and Across the Pond.
Plus, this issue includes:
1962 Corvette
This 4000-mile '62 Corvette is a remarkable survivor: despite being 61 years old, it looked virtually brand new when we went to see it on the banks of Loch Lomond.
Dave MacDonald '00' Corvette Recreation
Dave MacDonald was a young American race car driver who shot to prominence and stardom in the early Sixties, racing Corvettes and then Cobras for Carroll Shelby.
1954 Hudson Hornet Special Coupe
From the outside, the Hudson Hornet was elegant and unassuming – but on a race track it was virtually unbeatable.
Article continues below…
Advert
1981 Jeep J-10 Honcho Sportside
Vigilante 4×4's Historical Restoration Division JeepHeritage unveils an Eighties-era Jeep with plenty of attitude – we take a closer look…
There are lots of news stories to digest too, letters from readers and, of course, if you are thinking about buying an American car, there are some great offerings advertised within. If you're after parts, scale models, insurance or just suggestions of where to go over the summer, it's time to head out to the shops and pick up your copy, or order online here.
But if you've caught the bug and want your regular fill of Classic American, why not subscribe? It's cheaper than buying at the newsagent, you'll get your copy early and it's delivered FREE to your door!
Article continues below…
Advert