Some would say it's kind of sad that risk-averse Hollywood can't come up with new material but endlessly recycles existing successful genres… but if it means a new film version of CHiPS, we're not complaining! click on the link below to see the trailer for the film which will be released this year.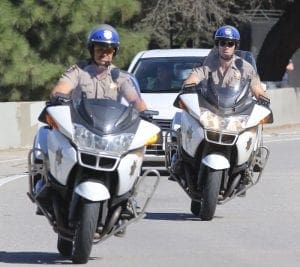 Article continues below...
Actor Dax Shepard hits the street of Los Angeles as highway patrolman Jon Baker with co star Michael Pena as Frank "Ponch" Poncherello in the remake of the 70's hit "Chips".
Featuring: Dax Shepard
Where: Los Angeles, California, United States
When: 11 Nov 2015
Credit: Tical/JFXimages/Wenn.com

Enjoy more Classic American reading in the monthly magazine. Click here to subscribe.
Sell your Classic American car here.
Article continues below...
Advert