NORMAN'S POND; AN ONLINE AUCTION SITE, RUN BY CAR ENTHUSIASTS FOR CAR ENTHUSIASTS!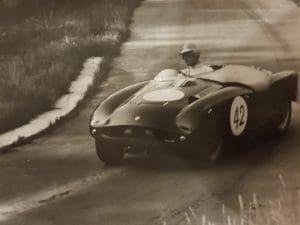 A new auction site launched today – Norman's Pond (www.normanspond.com) is a live, daily auction site for classic and enthusiast cars in the United Kingdom. Run by car enthusiasts for car enthusiasts, this site is set to be a game changer in the pre-owned classic and enthusiast car market.
Easy-to-use, informative and most importantly secure, you will find only curated cars that are well represented and in great condition on the site. Each car goes through stringent vetting by a team of automotive enthusiasts to ensure that only the worthy cars make it onto the platform. With each listing, you get the full history, very detailed pictures and, for sellers, nationwide promotion of the vehicle.
"We're about quality, credibility and ease-of-use; and we offer you access to an exclusive community of buyers and sellers," says Norman Shum, founder of Norman's Pond. "Collectively, my team and I have the experience and a wealth of contacts and resources to procure interesting, exquisite and much sought-after cars.  I only accept cars that I would not hesitate to bid on myself. We want fellow enthusiasts to find their dream car and create their own car story."
Norman Shum is a well-respected figure in the UK motoring community, having founded the Cars and Coffee event in Liverpool since 2015 which brings together thousands of supercar owners and car enthusiasts every month.
Article continues below…
Advert
Prior to that, Norman started the Porsche Register almost a decade ago that now has over 115,000 followers on its Instagram account. He is joined by motoring journalist Andy Talbot, who has 25 years of experience in the marketplace along with Matthew Eaton, a web specialist and devoted Mini enthusiast. Through Norman's Pond, the site offers highly sought-after, collector and enthusiast cars. Unlike other sites, the auctions at Norman's Pond are daily and ongoing.
"We deliver results for sellers," Norman adds. "Once an auction goes live, you can expect a sale that meets and often exceeds market value, at the end of the seven-day auction. "We pride ourselves on our transparency – the seller pays an initial listing fee and only pays a very reasonable commission upon a successful sale. Similarly, for buyers, a sensible fee is charged for locating their dream car."
To highlight the autumn launch of normanspond.com, the team has announced two special lots for auction: The legendary 1960 Turner competition car known as the 'Tatty' Turner; and a rare 1926 unrestored 'barn find' AC Royal, a conserved gem that has been made road-worthy after 50 years. The Norman's Pond team will be at the Lancaster Insurance Classic Motor Show, held at Birmingham's NEC from 9-11 November to showcase the auction site and meet potential buyers and sellers. See them in Hall 1.
Article continues below…
Advert