From the mid-1980s North American car manufacturers began to experience a performance renaissance, as they started to offer serious performance versions of their sports cars. The most obvious examples of these were cars like Ford's 5.0-litre Mustang and the Camaro Z-28. Both these cars relied on V8 power and rear-wheel drive, whereas over at Chrysler, a totally different approach was being taken…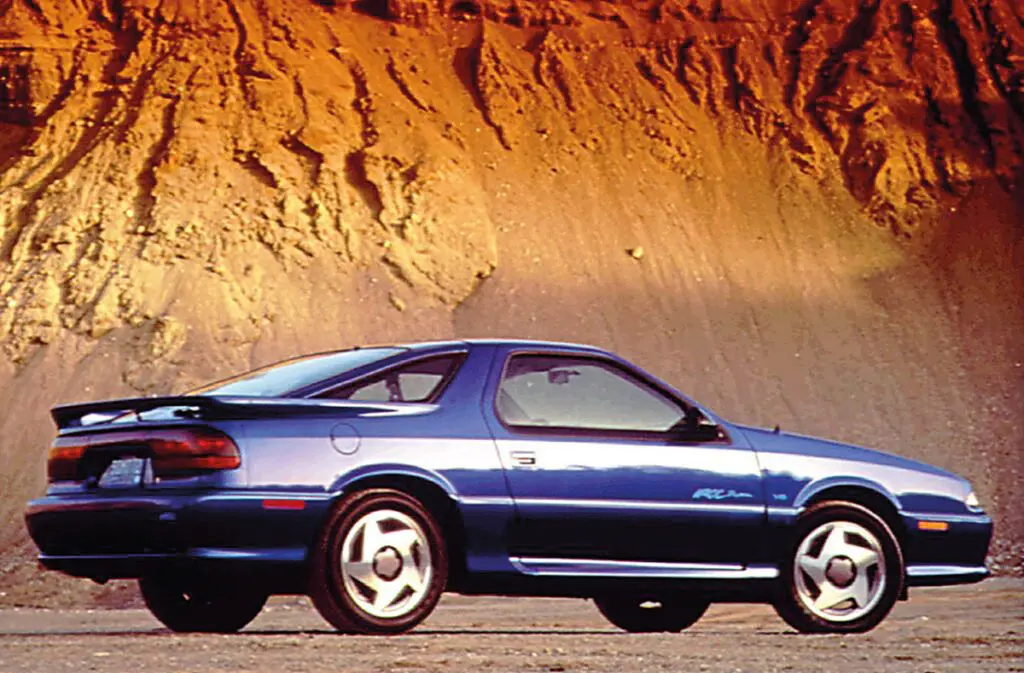 Chrysler was probably the most radical manufacturer in terms of its downsizing programme and all-new engineering – and its K-cars led the way with their front-wheel drive and transverse-mounted four-cylinder engines.
Co-operation with Mitsubishi motors of Japan had resulted in new engines, such as the 3.0-litre V6, and by the mid-1980s, seeing what was going on over at GM and Ford, Chrysler decided to create its own performance model in 1984, based on a shortened 97in K-car G-body platform. Enter the Dodge Daytona, Dodge's new sporty offering fitting neatly between the somewhat ho-hum Dodge Spirit R/T sedan and the sportier Dodge Stealth.
It was a million miles from what Chrysler had been churning out two decades earlier – think Dodge Chargers and Challengers with 6.0-litre/360cu in V8s, relying now instead on turbocharging, fuel injection and precision engineering. But ultimately the results were the same: hot cars that were just right for the times.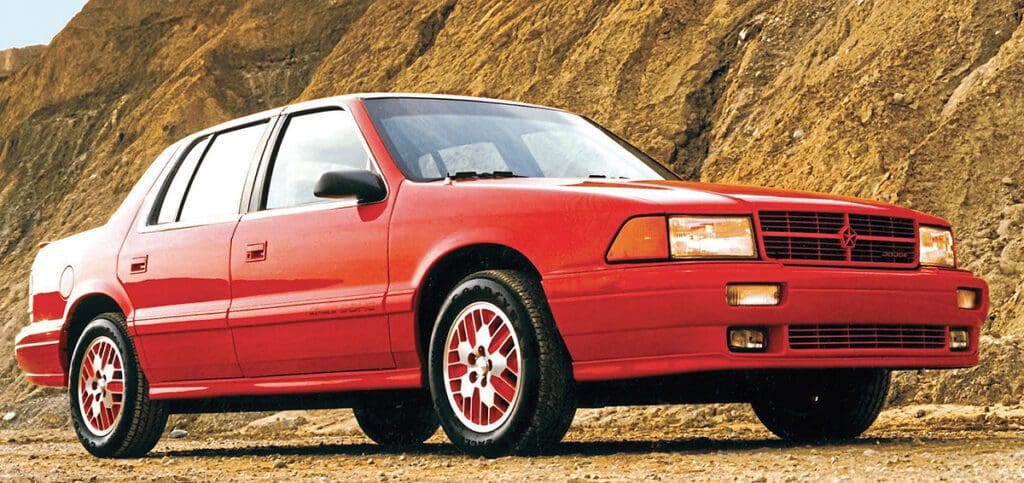 A variety of engine options were offered, from naturally aspirated and turbocharged 2.2-litre mills to the aforementioned 3.0-litre Mitsubishiderived V6, as well as three-speed auto 'box and a five-speed manual. The year 1987 saw a restyle with headlights swapping to pop-up units, but it wasn't until 1992 that the Daytona really underwent a big styling update, as manufacture moved from St Louis, Missouri, to Sterling Heights, Michigan.
Ninety-two was the final full model year for the model, and the Daytona IROC R/T was a fantastic way to bow out. It utilised the same 16-valve 2.2-litre with Lotus-designed DOHC cylinder heads and turbocharged four-cylinder engine that the Dodge Spirit R/T did, but in a more convincing, sporty package (have you seen what a 1980s/1990s Dodge Spirit looks like?!).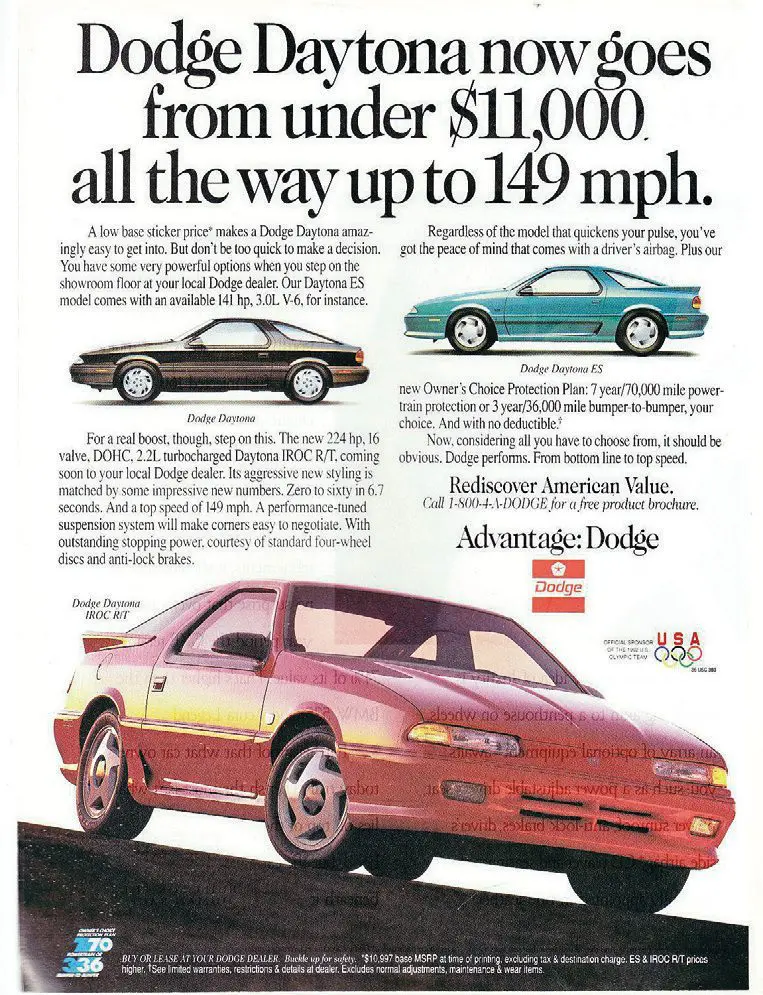 The IROC R/T's engine made use of all the performance technology available to Chrysler engineers then, including twin balance shafts, as well as an intercooler to produce 224bhp and 217lb ft of torque. These performance figures meant it had the highest power output of any Chrysler engine ever built, at 100bhp per litre.
Like a lot of American cars from the 1980s and 1990s, they are now super-rare and a quick browse of eBay or any other car listings sites reveals… nothing. It's as though they never existed. But how so? It's a well-known fact that these highly stressed, high revving and microtolerance built turbo-charged engines required regular oil changes and meticulous servicing.
As the cars got older and passed down the automotive food chain to boy racers and the like, such attention usually disappeared, resulting in fried turbos, melted head gaskets… and inevitably the crusher.
We did find a low-mileage 1991 Dodge Spirit with the same engine at a dealer in Chicago for $11,500, so that should give a ballpark figure for what these cars are worth.
Of course, there must undoubtedly be a few lying around in barns, garages and lock-ups, yet they're in that funny zone of not quite being recognised as classics yet and, as such, not worth resurrecting. Add in the complication of electronic management systems and it's easy to see why there are so few about.
The question is – will they ever be considered classics like their Dodge Challenger forebears two decades before? Only time will tell.