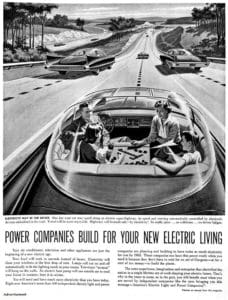 – Britons overwhelmingly supportive of driverless cars and excited for their arrival –
 ·       Almost two thirds (61%) of Britons welcome the arrival of fully autonomous vehicles.
·       90% of 10,000 drivers surveyed happy give up driving and let cars do all the work. 25% are even eagerly awaiting the day they can step away from the wheel for good.
·       Research forms part of a comprehensive report from insurer RSA, issued following a world-leading driverless car trial in London
·       26,000 road deaths and injuries happen each year, with 93% of crashes being attributed to human error. Automation set to improve the safety of our roads and efficiency of our transport
·   While the UK doesn't yet have roads populated with driverless cars – also known as autonomous vehicles – they will become a reality in the very near future. And far from being sceptical of their arrival, the clear majority of Britons (61%) will be welcoming fully autonomous automobiles with open arms. That's according to comprehensive new research by insurer RSA into the attitudes of the British public towards driverless vehicles.
 The research was conducted with 10,000 UK motorists1 (88% of whom were also car owners) and forms part of a report -"Autonomy and Motor Insurance – what happens next?" –  painting one of the fullest pictures of driverless cars and their role in our future.
 The report draws on RSA's experience as the insurance partner to the three year GATEway project: a world-leading research programme funded by government and industry, which completed in March this year in Greenwich London2. The aim of the GATEway Project (Greenwich Automated Transport Environment) was to understand how automated vehicles can help to address the future transportation needs of our cities and the barriers that need to be overcome before these vehicles become a reality on Britain's roads.
 Over the next decade autonomous driving technology, including advances in artificial intelligence, cameras, sensors and data analytics, is set to transform not only how we drive, but the notion of car ownership itself. While 'petrol-heads' might take longer to warm to the idea of stepping away from the steering wheel for good, 90% of the drivers surveyed said they were happy and willing to hand over driving duties once autonomous vehicles become a fully fledged reality. In fact, a quarter of Britons are very excited about the prospect of letting the car do all the work. Furthermore, one in five adults see driverless as the ideal mode of transport for all journey types, from long motorway journeys to short personal journeys under a mile.
 Safety was a large motivating factor behind Britain's autonomous acceptance, with almost nine out of ten drivers wanting to see safer roads for all users. Unlike humans, driverless cars won't speed, or run a red light; they won't get distracted, fall asleep, get road rage, and they will be far less likely to be involved in an accident.
 There are over 31 million vehicles on Britain's roads today, but according to the Department for Transport around 26,000 people were killed or seriously injured on the roads last year. 93% of those deaths are attributed to human error, which could be significantly reduced by automated driving technologies that have the potential to reduce incidences of traffic accidents and violations by eliminating driver error.  This reduction in accident, deaths, injuries is expected to have an effect on insurance claims –  a third of those surveyed believe driverless cars will make insurance premiums more affordable with the majority predicting a 25% cut in premium prices.
The chance to wave goodbye to irresponsible driving behaviours was also an influencing factor in welcoming driverless vehicles. Indeed, 67% of adults cited the eradication of drink driving as a key reason for their support of autonomous vehicles. What's more, over half (54%) are looking forward to a future without speeding and 59% yearn for the days of free-flowing traffic.
While the enthusiasm for driving's new future is clear, there are still some reservations held by British motorists about fully autonomous vehicles. Indeed, 33% worried that driverless vehicles could malfunction and cause an incident. The research also reveals that one in six (15%) don't feel comfortable handing over control to a computer, while 9% are worried of the threat of autonomous vehicles being hacked by cybercriminals.
Commenting on the report, author Ian Kemp, commercial motor underwriting director, RSA said "Autonomous vehicles are no longer a space age fantasy; they are in our near future, and have the potential to make journeys smoother, more energy efficient and safer. They will also allow people who are currently unable – due to disability, the lack of licence, or their age for instance – to 'drive' a car to do so and enable goods and freight to move around without humans at the wheel.
"It is clear from our survey that drivers have not yet fully made the connection that when we remove human error from the driving equation, the immediate impact will be safer roads with significantly less accidents, car damage, injuries and deaths for all road users.
"As driverless cars arrive within the next decade and enthusiasm grows for their introduction, car manufacturers, the insurance industry, government and the media should use the time to fully educate drivers and consumers about the advantages of a new technology that will have many benefits – but primarily offer all road users a safer future on the roads."
---

Enjoy more Classic American reading in the monthly magazine. Click here to subscribe.
Sell your Classic American car here.