FCA's Mopar division made a big splash at SEMA this year by unveiling its new 'Hellephant' – a 426 cubic inch supercharged version of its crate Hemi engine.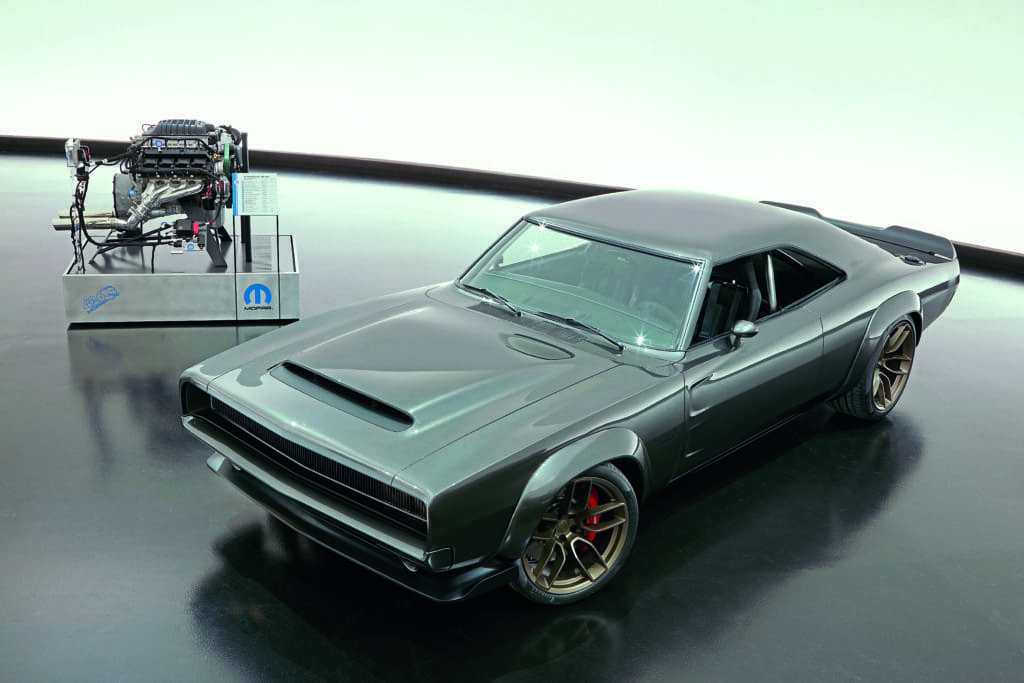 Rated at a staggering 1000 horsepower and 950ft-lb of torque, the engine was showcased in the 1968 Dodge 'Super Charger' – a restomod concept at SEMA.
The Hellephant – the name is an amalgamation of Hellcat and Elephant (the original nickname for the 1960s Hemi) is able to achieve the 'magic' 1000hp mark via a beefed-up aluminium block that sports a 4.125 inch bore and 4.0-inch stroke, plus custom pistons, a high-lift camshaft and a high-efficiency supercharger.
The motor is based on the engines used in the Mopar Dodge Challenger Drag Pak race vehicles that dominated the 2018 NHRA Factory Stock Showdown class, but has been configured for street use via close collaboration with Mopar and engineers from the motorsports world.
The complete engine assembly includes a water pump, flywheel, front sump oil pan, supercharger with throttle body, fuel injectors and coil packs. The first-ever 1000 horsepower crate engine assembly offered by an OEM can be paired with the Hellephant 426 Supercharged Mopar Crate Hemi Engine Kit for relatively simple plug-and-play by experienced installers. The engine assembly and kit are designed for installation on pre-1976 street and off-road vehicles. The Hellephant 426 Supercharged Mopar Crate Hemi will be available in the first quarter of 2019.