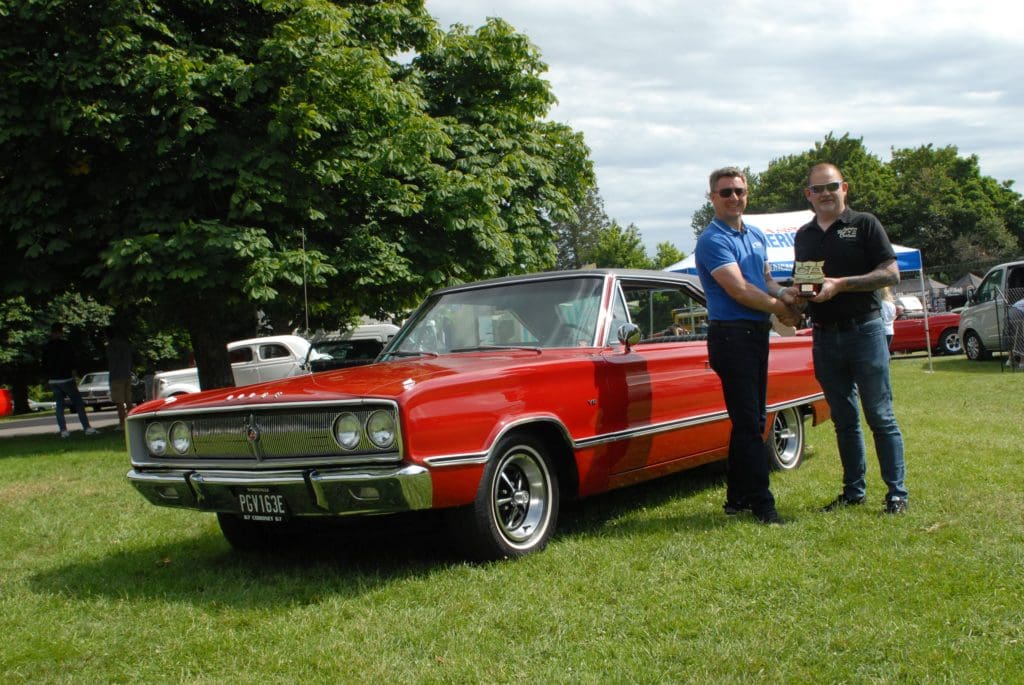 Despite apocalyptic weather forecasts of torrential rain, it actually held off and was even sunny at this year's Beaulieu Rod and Custom Show, where the second heat of the Kingstown Shipping Car of the Year competition was held (you can read our full report on this event starting on page73). Finding a winner wasn't too difficult with lovely vehicles like this 1967 Dodge 440 dotted around the show field. And if you think this car looks familiar, that's because we featured back in our December 2019 issue (CA344).
Owner Mike Nash had been contemplating selling it (we all know that itchy-car-feet feeling right?!) but well definitely be hanging on to it now that he's got the grand finals at the Classic Motor Show held at the NEC, Birmingham over the weekend of November 11-13th. The car makes a great family cruiser and wife Diane and kids Benjamin and Summer love it as part of the family. Although not a lot is known about the car's history in the States, it's believed to have belonged to an ex-Chrysler employee, who obviously loved the car and looked after it, something which is apparent to this day in its magnificent condition today.
Power comes from a very clean 360cu in motor hooked up to Chrysler's legendary bullet-proof 727 Torqueflite transmission. For many this is the year Dodge really got the 'look' right on their B-body cars, with their mid-century modern cantilvered C-pillars and razor-style grilles, this is quite the handsome beast. Make sure you come and check it out on the Classic American stand at the NEC this November, where it will be accompanied by all the other finalists!