After a hiatus of two years because of 'you know what', Car of the Year is back, bigger and brighter than ever thanks to sponsorship from Kingstown Shipping. The first heat was held at Wheels Day which is the traditional kick-off event for the American car calendar and with a field full of vehicles, it was going to be tough to pick one car as the first candidate in this year's series.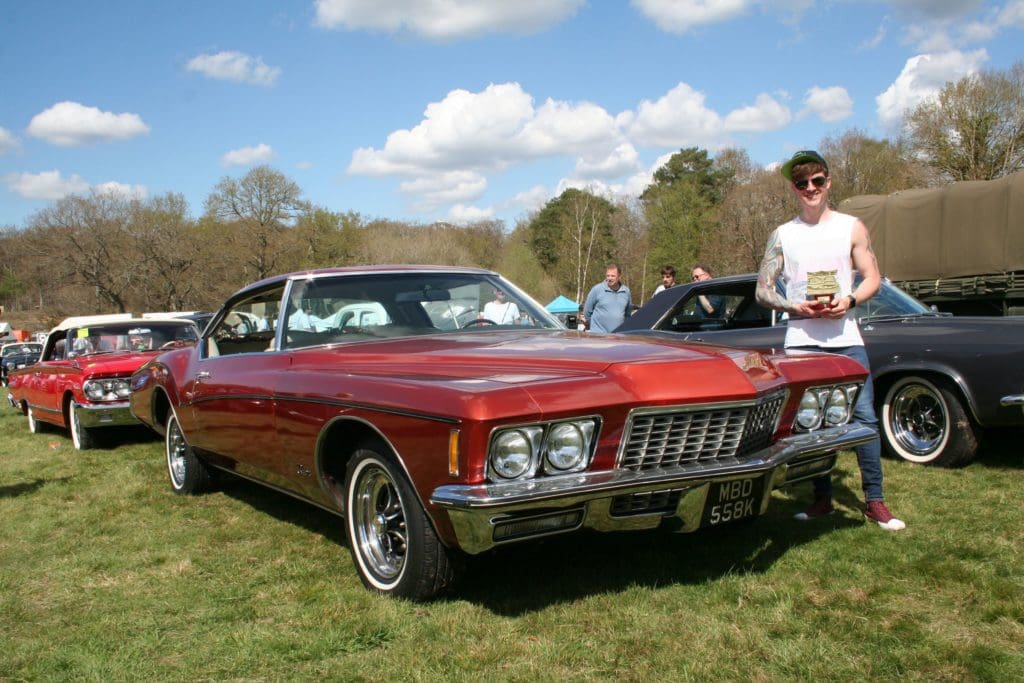 Now if you're thinking this car and owner look familiar, that's because our heat-winning car has in fact appeared in Classic American in February last year (issue 358) and was in fact the cover car. Owner Adam Pearce cut his American car-owning teeth with this bodacious Buick and hasn't looked back since. "I just love driving it!" he enthuses. As befits Buick's top of the tree model, it's dripping with all the bells and whistles Flint could shoe-horn into their flagship.
Power comes from a four-barrel 455 cu in V8 and of course there's power-steering and -brakes, as well as air con. That dazzling Burnished Bronze paint sure will look a treat on the Classic American stand at the NEC in November, so make sure you come along to check it out and meet Adam!