In the June issue of Classic American: Mercury Eight, The Surrey Street Rodders' Wheels Day show, Ford Crown Victoria and much more!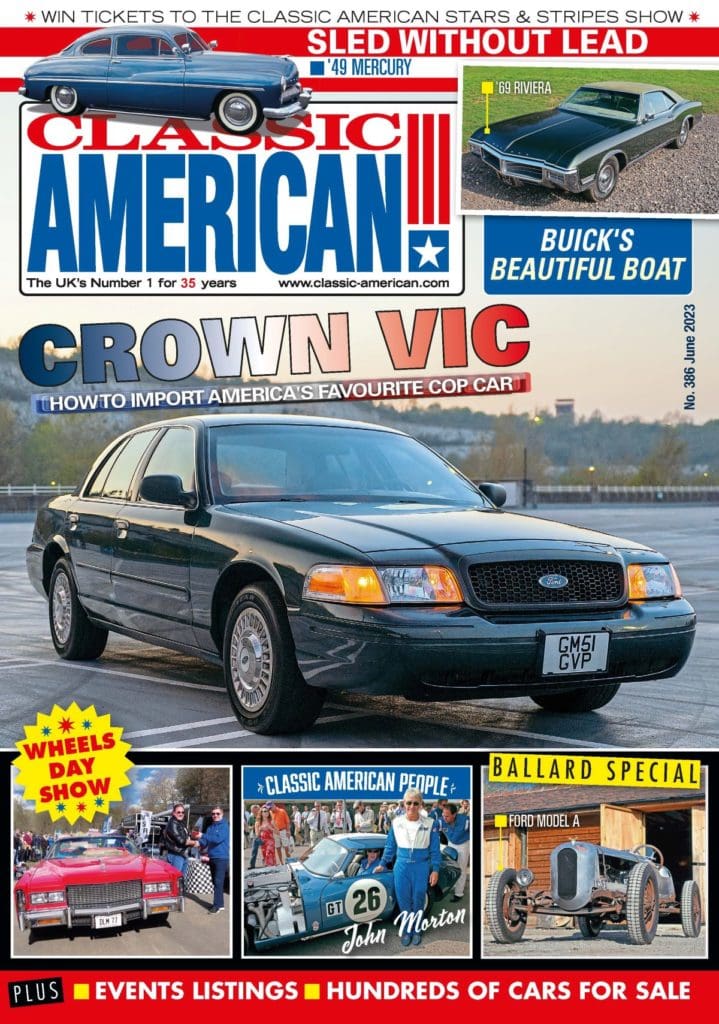 All your usual favourites are inside, including Muscle Car Files, From Here to Obscurity and Across the Pond.
Plus, this issue includes:
Sourcing & Importing a Ford Crown Victoria
We reckon that the late lamented Ford Crown Victoria could be the ultimate modern classic American. So does Class Am photographer Matt Richardson, who sourced a real cream puff of a police version from the United States. He explains how he went about his research and import…
1949 Mercury Eight
Most popular car for customising? Got to be the late Forties/early Fifties Mercury Eight, made legendary for its starring role in teen angst flick Rebel Without a Cause. We met one example that's managed to elude the customiser's claws. And very nice it is too!
1969 Buick Riviera
The late Sixties saw a boom in the 'personal luxury' market: smaller luxury coupes, with power aplenty and dripping in prestige. Thunderbird may have kicked off the trend, but Buick took it to a whole new level, as we see with this rather lovely '69 model that lives here in the UK.
Article continues below…
Advert
Ford Model A Ballard Special
What do you get when you strap two Ford Model A four-cylinder engines together to create one of the coolest historic racer specials? The eponymous 7.2-litre Ballard Special of course – Zack Stiling takes a closer look…
There are lots of news stories to digest too, letters from readers and, of course, if you are thinking about buying an American car, there are some great offerings advertised within. If you're after parts, scale models, insurance or just suggestions of where to go over the summer, it's time to head out to the shops and pick up your copy, or order online here.
But if you've caught the bug and want your regular fill of Classic American, why not subscribe? It's cheaper than buying at the newsagent, you'll get your copy early and it's delivered FREE to your door!
Article continues below…
Advert