Mad about Mustangs? Well, you'll simply go wild for the June issue of Classic American, in which the 'pony car' is celebrated for its looks, style and longevity.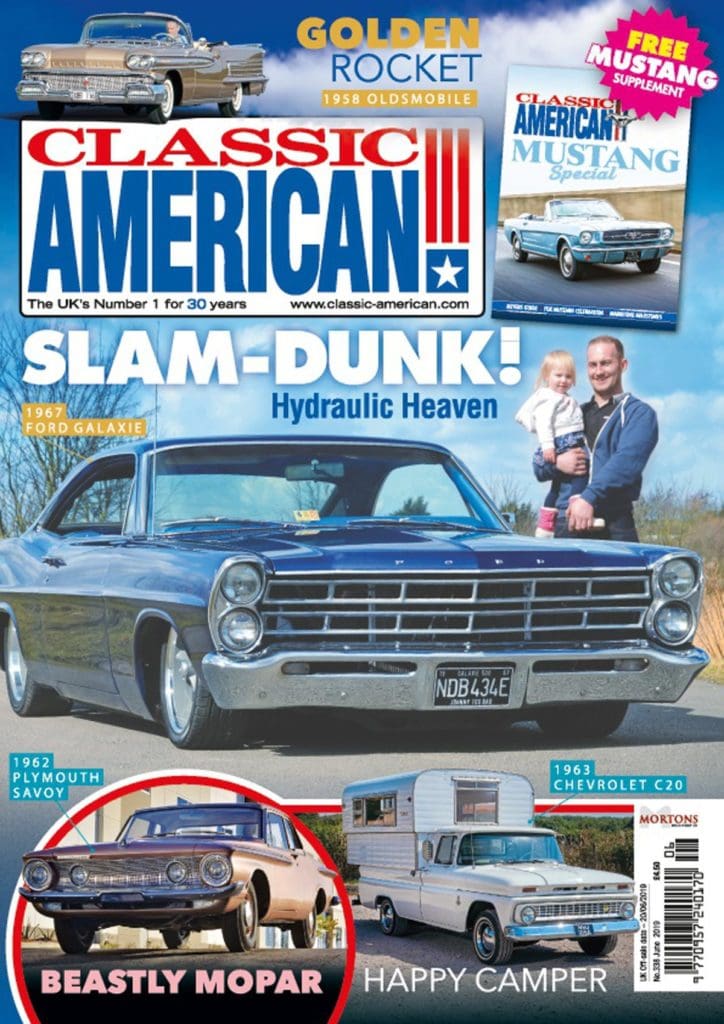 If you're keeping an eye on the weather and hoping for another scorching summer like last year, we can't make any meteorological promises or predictions – but what we can do is bring you the very best in classic American iron and the dream-come-true stories of people who have already found their perfect model.
One of the most envied must be David Howes, who gets to drive a 1944 Willys Jeep, once the property of General 'Ike' Eisenhower. Check out the excellent condition of this Second World War survivor, and see a selection of amazing pictures of David and his Jeep. And read the intriguing tale of how 'Ike' got the Jeep… from the people of Scotland!
Those who enjoy camping in comfort will be fascinated by the 1963 Chevrolet camper owned by Louise and Ed Bennett. It has a rare Alaskan telescopic camper body, ideal for them to head off at weekends for a few hours of peace and quiet. That is, if they're not being surrounded by inquisitive folk desperate to have a look inside!
It's now getting into the shows, events and rallies season, and we have reports from some that've already been successful attractions. Wheels Day this year was a scorcher, taking advantage of its Good Friday (fry-day?) slot in the calendar to usher in the 2019 gatherings that will make summer so much more worthwhile for Yank owners.
We've got cars from the 50s, 60s and 70s for your delight in this issue – a 1958 Oldsmobile, a 1962 Plymouth Savoy, a 1967 Ford Galaxie and a 1970 Buick Electra. And, as usual, your buddies are back with their regular columns – Huw Evans, Tony Oksien, Richard Heseltine and Will Shiers continue their relentless searches for fascinating facts, news and photos.
Article continues below…
Advert
What better time to start your search for a classic American car, if you don't yet own one? We have pages of excellent models for sale, and, as editor Ben puts it, a car that's 50, 60 or more years old is the ultimate in make-do-and-mend driving. You're not only driving a rare and eye-catching classic, you're helping to preserve it and save it from the breaker's yard. It's not just a piece of metal… it's an object of desire, something to love and cherish! Among the anonymous silver and grey, all-look-the-same modern boxes on today's roads, your Yank will have individuality, style and maybe a story or two to tell. All it needs is for you to feel the passion… and enjoy the ride!
See a preview of the issue here: