In the July issue of Classic American: Jim Wangers tribute, 1968 Pontiac Firebird, the return of our annual Mustang supplement, and much more!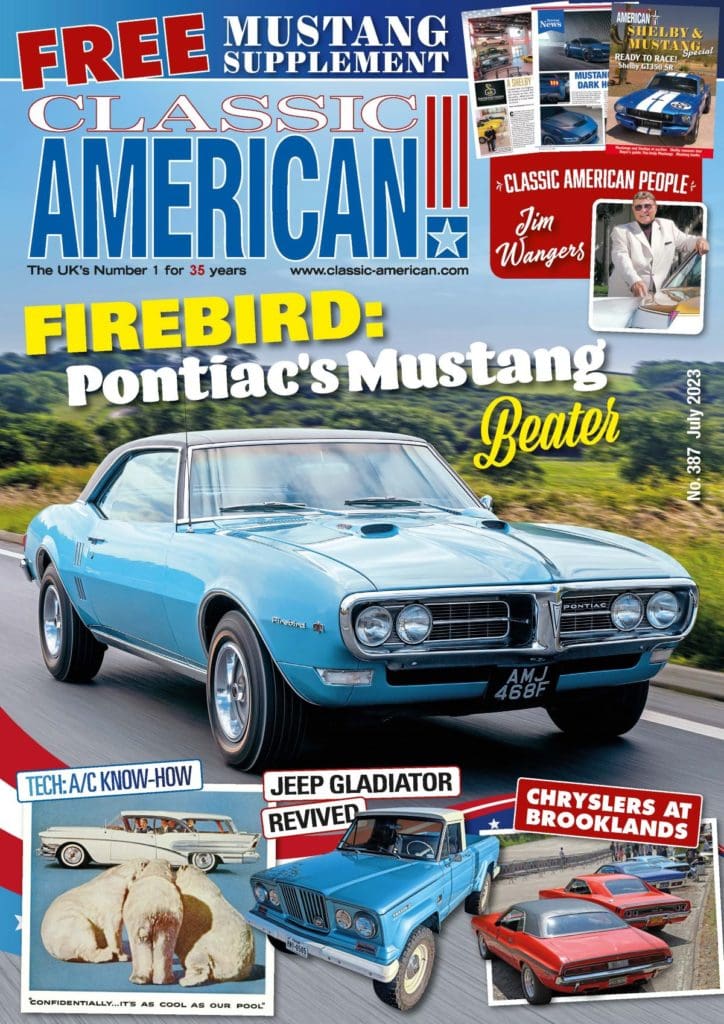 All your usual favourites are inside, including Muscle Car Files, From Here to Obscurity and Across the Pond.
Plus, this issue includes:
Pontiac on GTO Woodward Avenue ad
Our final salute to the great Jim Wangers is the inclusion of one of his most famous print ads in our centre pages, the legendary 'GTO on Woodward Ave' double page spread. You can even take it out and put it on your wall, although you might want to buy another copy to do that!
1966 Jeep Gladiator pick-up
The resto-mod industry is big business in the United States, especially with classic off-roaders and Jeeps. We take a look at a 1966 Jeep Gladiator pick-up that's been upgraded with a state-of-the-art chassis and STR-8 Hemi engine. Gladiator, are you ready!?
1974 Ford Maverick
We sometimes get criticised at Classic American for featuring cars that are too immaculate or expensive and that are out of reach for ordinary folk. Well, this Maverick is our riposte to that criticism: it cost just a few hundred dollars, is practically held together with tape and most intriguingly uses a lawnmower carburettor for unheard-of fuel economy!
Article continues below…
Advert
Mustang supplement
July sees the inclusion of our annual Mustang supplement, which this year has a special Shelby flavour to it since it's 100 years since the great Carroll Shelby was born!
There are lots of news stories to digest too, letters from readers and, of course, if you are thinking about buying an American car, there are some great offerings advertised within. If you're after parts, scale models, insurance or just suggestions of where to go over the summer, it's time to head out to the shops and pick up your copy, or order online here.
But if you've caught the bug and want your regular fill of Classic American, why not subscribe? It's cheaper than buying at the newsagent, you'll get your copy early and it's delivered FREE to your door!
Article continues below…
Advert