In the January issue of Classic American: one of the most intricately painted cars ever built in the UK, a Chevrolet Suburban, the Checker Motors Corporation, and more!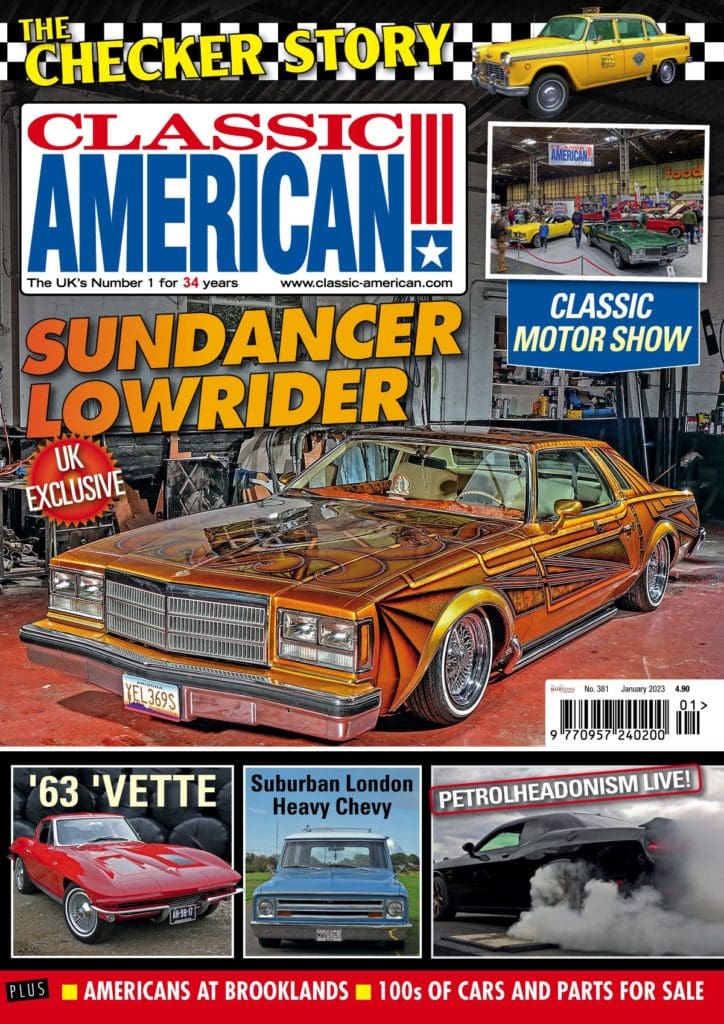 All your usual favourites are inside, including Muscle Car Files, From Here to Obscurity and Across the Pond.
Plus, this issue includes:
Golden Idol
Meet Sundancer, a 1977 Buick Regal that's one of the most intricately painted cars ever built in the UK. Artist Maxime Xavier explains how she created this stunning lowrider.
London Bus
One doesn't expect to see a Chevrolet Suburban being filled with shopping bags in a crowded corner of London. It's surprisingly usable, though, as Earl Nagy will confirm…
The Checker Cab Story
Celebrating the Checker Motors Corporation, a speciality car manufacturer based in Michigan, which survived from 1922 to 1982 and whose taxicabs became New York icons.
Article continues below…
Advert
Better than New
No short cuts. No quick fixes. The painstaking, zero timed, concours condition restoration of John G Van Meewuen's 1963 Corvette Sting Ray to its original Riverside Red glory is something to behold and all because of the remarkable attention to detail.
There are lots of news stories to digest too, letters from readers and, of course, if you are thinking about buying an American car, there are some great offerings advertised within. If you're after parts, scale models, insurance or just suggestions of where to go over the summer, it's time to head out to the shops and pick up your copy, or order online here.
But if you've caught the bug and want your regular fill of Classic American, why not subscribe? It's cheaper than buying at the newsagent, you'll get your copy early and it's delivered FREE to your door!
Article continues below…
Advert