British Drag Racing Hall of Fame Limited (BDRHoF) announced the fantastic news today that Isky – Ed Iskenderian also known as the Cam Father – is flying in for the BDRHoF Gala Awards Dinner being held at the Sheraton Skyline Hotel, London Heathrow on November 19th. Now 95 years old, this will be his first trip outside the USA since 1944. Ed decided to enter the camshaft grinding business in the late 1940s after having to wait five months for delivery of a special cam. He soon had engines producing more than 1hp per cubic inch, greater than any other racing cam maker. He pioneered drag racing corporate sponsorship in the 1950s by backing Don Garlits and produced the first coordinated cam and assembly kit for hot rodders. The photo shows him with BDRHoF Sponsorship Partner Geoff Stilwell of Beech Underwriting Agencies.
In 1963, in collaboration with a few other industry pioneers, Ed created what is now SEMA, the Specialty Equipment Market Association (originally the Speed Equipment Manufacturers' Association). One of the first official events they backed was the International Dragster Challenge organised by Sydney Allard in the UK during the same year. The photo shows Ed with the SEMA Trophy that was awarded to Sydney Allard in 1963 and now resides in the National Motor Museum, Beaulieu.
Ed built his company into the world's largest racing, performance and economy cam manufacturer. In 1985 he was inducted as a member of Chevrolet's 'Legends of Performance' and SEMA's Hall of Fame. Ed has certainly earned the title of 'The Cam Father'.
BDRHoF Honorary Chairman Stu Bradbury said, "Ed is very much part of drag racing's DNA; admired all over the world. He joins a growing list of drag racing greats who want to help us celebrate the pioneers this side of the Atlantic. I thank him for making the journey. What a wonderful night it will be for all those attending."
Beech Underwriting Bench Racing Session
As well as attending the Gala Awards Dinner in the evening Ed will be joining the Beech Underwriting Bench Racing Panel during the afternoon of November 19th. The list of legends is now Ed Iskenderian, Steve Gibbs, Ed 'Ace' McCulloch, Bob Muravez, Fred Miller, Harry Hibler, Paula Murphy, Don Schumacher, Carl Olson, Eileen Daniels, Ron Hope and Dennis Priddle. The host is Bob McClurg. What a line up!
Admission to the BDRHoF Bench Racing session is by ticket only. You can apply for tickets to this very special event by sending an email to [email protected] to enable your place to be registered and confirmed. Tickets are going quickly.
The Gala Awards Dinner 2016
Ticket prices for the 2016 BDRHoF Gala Awards Dinner remain unchanged at £60 per person. Corporate tables of 10 are available at £580. More details are available from www.britishdragracinghof.co.uk/news-events/2016-bdrhof-gala-awards-new-venue/
To reserve your tickets for the gala awards dinner please email [email protected] or telephone Stu Bradbury on 01933 279102.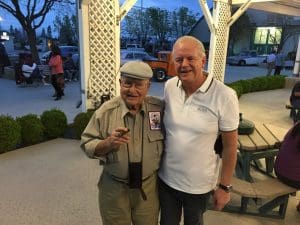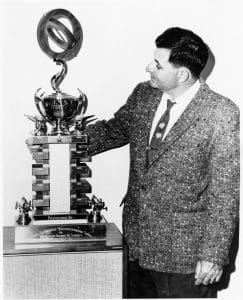 Photo credit: Geoff Stilwell, Gavin Allard Collection