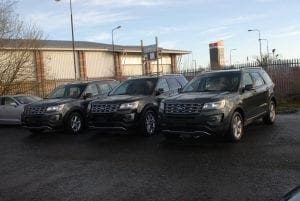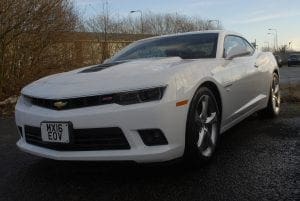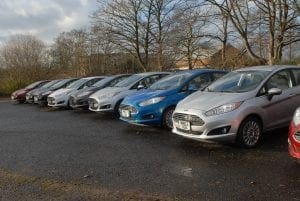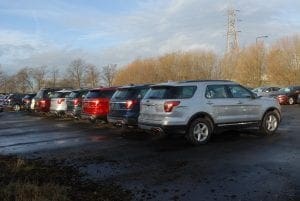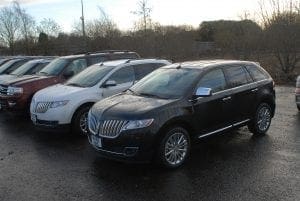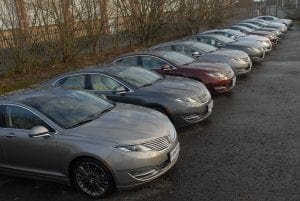 If you're in the market for a new or nearly-new American Ford at a remarkably reasonable price, then Classic American advertiser David Johnson Ford Lincoln could be well worth a look. The sheer number of vehicles they have in stock is extraordinary and they aim to have between 70 to 80 cars on site in the future. Lincolns feature predominantly, including the luxurious MKZ sedan, MKC and MKX SUVs, as well as the latest Ford Explorers and even American-spec Ford Fiestas.
"These are all cars you can use day-in, day-out…" says David Johnson who has been in the business since 1988. Typical is the Lincoln MKZ saloon (at the time of writing they have 14 in stock,) which is a Ford Mondeo sized vehicle with an astonishing level of spec (we'll be trying one out in our Drive-Buy section next month), but in brief comprises a 240bhp 2.0-litre four cylinder Eco Boost engine, leather heated and cooled seats, heated steering wheel, glass panoramic roof, power bootlid and more electronic and power-assisted toys than you could possibly imagine. Most of them are about a year old, with mileages ranging from three thousand to about fifteen thousand and are available in variety of colours and specs. Prices are between £13,500 to £16,500 and David Johnson are able to offer finance packages as well as a warranty.
Delivery mileage (i.e. under 100 miles,) Ford Explorers are also available for £26,500. The cars' left-hand drive spec make them ideal for brits with second properties abroad such as in Spain, but customers have even come from as far away as Sweden, Germany and Eastern Europe. British customers will find David Johnson's location easy to find as it is literally a minute off the M60 motorway opposite the Trafford Centre, Manchester's largest shopping mall. For more and up to date list of stock and more details see their website at www.davidjohnsonpartnership.com or call 0161 747 8749.