Celebrating the Checker Motors Corporation, a speciality car manufacturer based in Michigan, which survived from 1922 to 1982 and whose taxicabs became New York icons…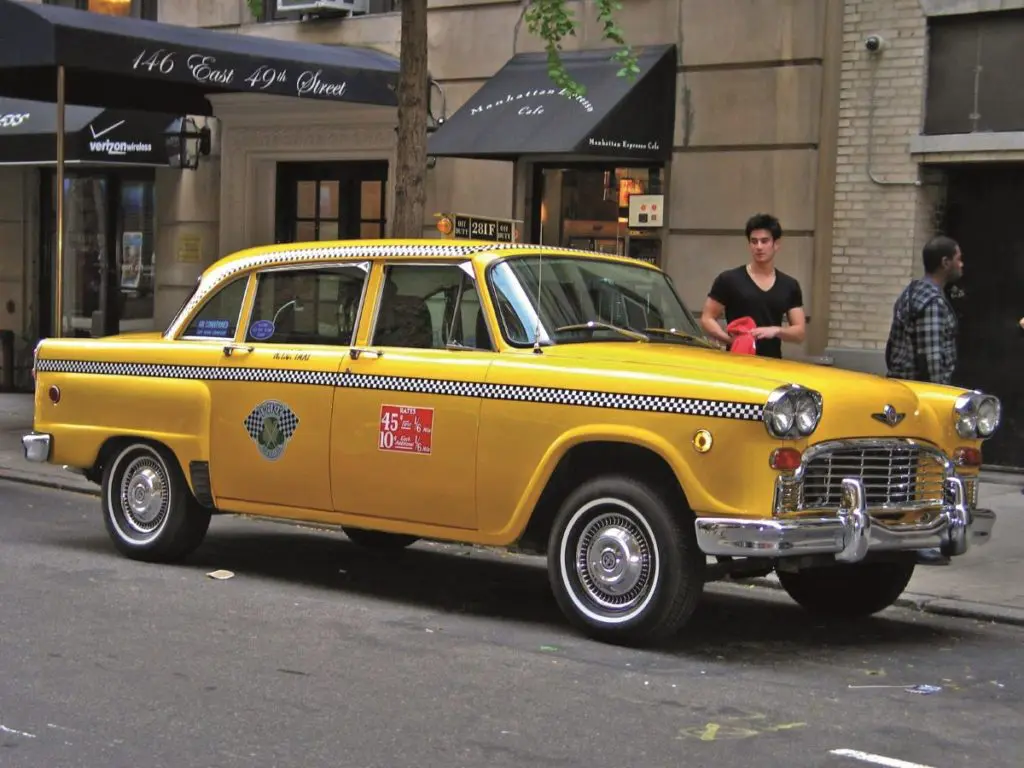 Words: James Maxwell
With a history dating back to 1922, the Checker cab is an American automotive success story which was started by an immigrant, Morris Markin, who had come from Russia in 1913. From that beginning until about 1940 the Checker factory built speciality cabs with unique features, specifically for the people transport business. However, when America went to war, all civilian car production was suspended and Checker (located in Kalamazoo, Michigan) joined the other American auto manufacturers in making war equipment. Company founder Markin donated his taxicab bodies from the factory to the war effort, and also did prototype work on four-wheel-drive Jeep-type vehicles (which were equipped with four-wheel steering) for consideration by the government. While it didn't get that contract, Checker did build other military equipment for the government, including specialised truck bodies and enclosed trailers.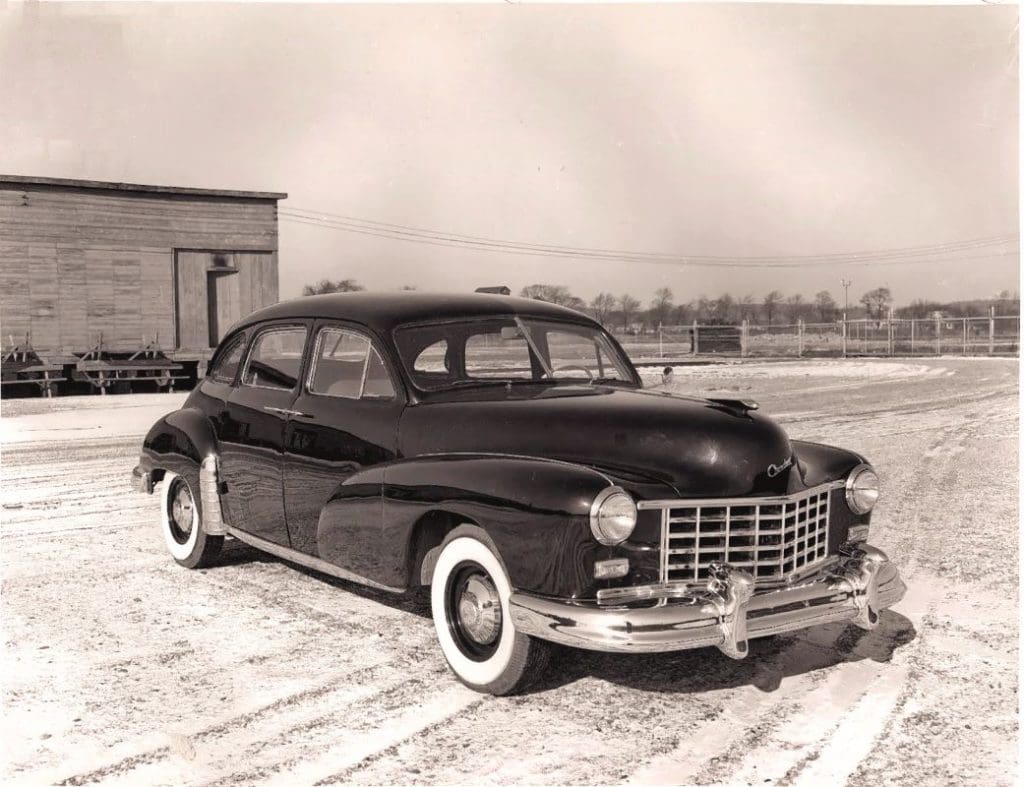 The focus of this story comes within the time frame following the Second World War, which saw the company ready to tackle the lucrative taxicab market again. Starting with a clean sheet of paper (and after experimenting with a front-wheel-drive prototype), a completely new model of the Checker was designed: the A2 and released in 1947. This was a big, sturdy car designed to be comfortable for its passengers. The A2 had the general look of carried-over GM products (a Cadillac Series 67 in particular) as well as some styling cues from the Dodge Custom Series from 1946.
The 124-inch wheelbase vehicle was powered by the Continental Red Seal Six 226cu in inline six-cylinder, with three-speed manual transmission shifted on the tree, and two-piece driveshaft. The 3650lb sedan ran on 16-inch diameter wheels with 6.50-16 six-ply balloon-type tyres. Up front, an I-beam front axle was used, with parallel leaf springs on the rear. Featuring suicide doors and big bulged fenders front and rear, these post-war Checkers were well received by its customer base (taxi fleets and independent cab owners) and 4500 were sold that first year after the war at a cost of $2370 each. The 1948 Checker brochure showed a Checker taxicab with the caption 'A revenue building taxi' as well as a Checker that looked like a regular passenger car with the words: 'A luxurious personal car.'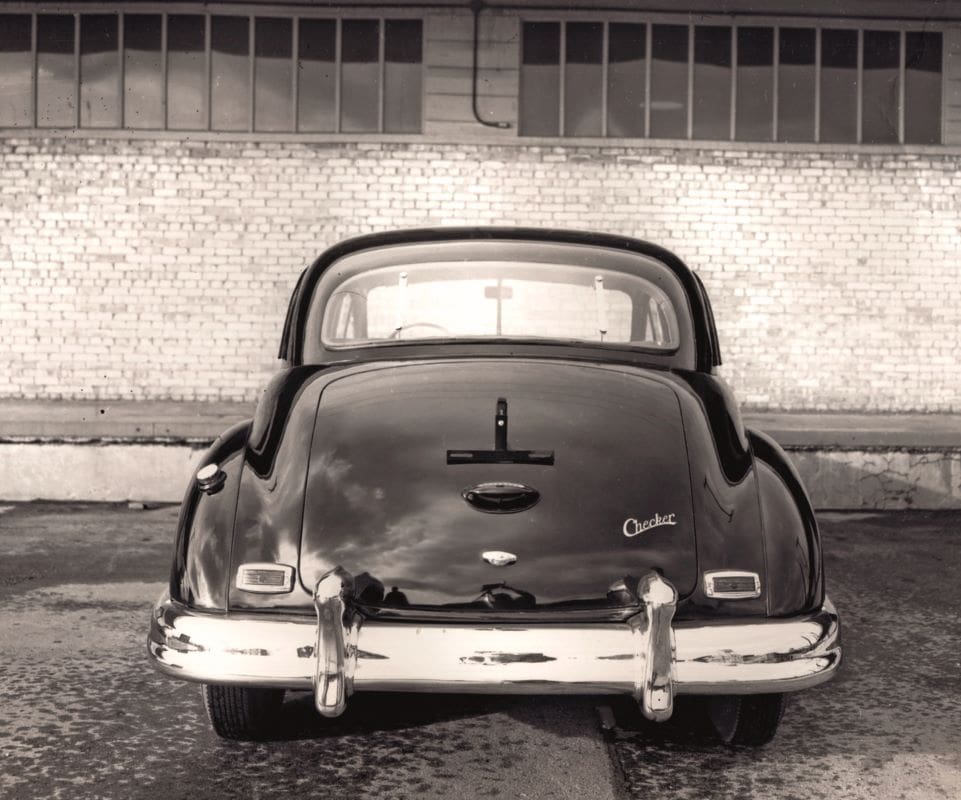 By the mid-Fifties, it had become time for a change. Automotive styles had altered and there was a new Checker to come. In preparation for an all-new and completely revised model, no Checker cars were built in 1955. After the huge retooling for the new Checker, it was released for the 1956 model year. At this time, it was announced, and from the top man, Morris Markin, that there would be no styling changes to come, as, in his words: "No changes of styling for the sake of changing." It was a pretty revolutionary idea when the whole concept of built-in obsolescence and yearly model changes were becoming the norm.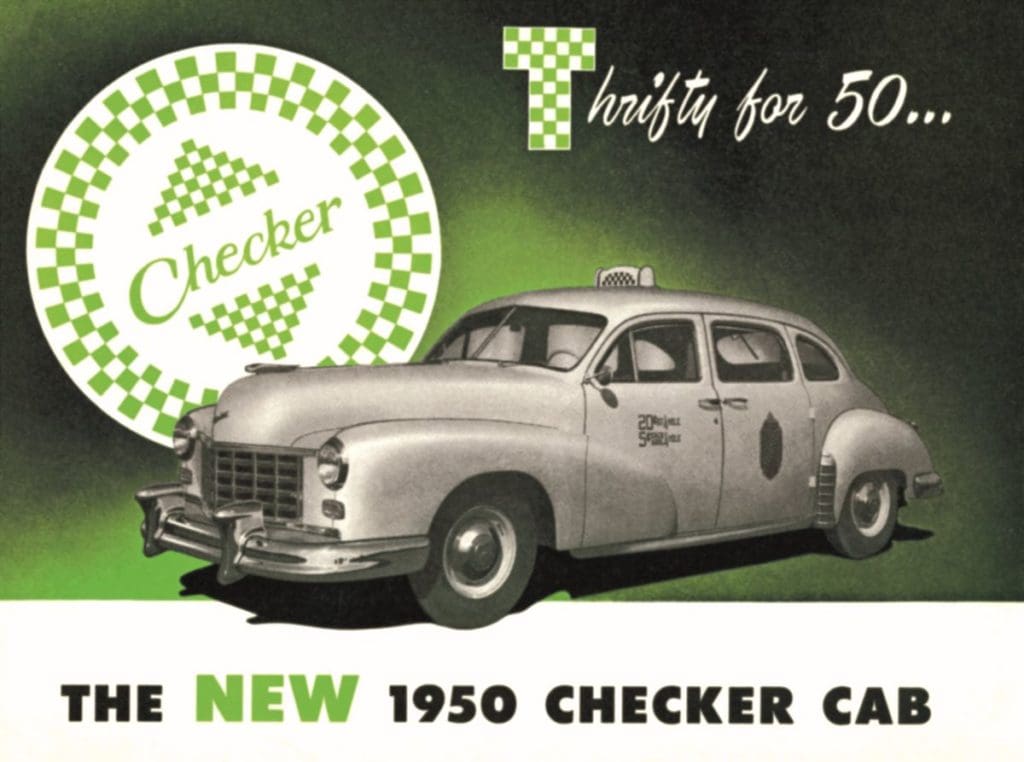 A legend is born
Labelled the A8, the 1956 Checker cars had a sturdy and straightforward design. With modern upgrades and fresh styling, it now ran on a 120-inch wheelbase and looked in tune with the slab-sided Detroit passenger cars. The front fenders were two-piece, and the outer portion could be removed easily for quick replacement. On the rear, a sheet metal panel was attached to the quarter panel area and that was bolted on and could also be removed and replaced (rather than the traditional welded-on rear quarter panels on other cars.
There were actually two different models released, a base model called the A8 Standard (which was equipped with manual transmission, non-power brakes and manual steering) and another version, the higher-level A-8 Driv-Er-Matic, that came equipped with the Borg Warner automatic transmission, power steering and power brake upgrades. The inline six-cylinder engines were again from Continental. For special applications where only low-octane fuel was available, the factory made available as an option a low-compression version (5.43:1) to safely run on poor gasoline. Regular compression was listed as 6.7:1. In the 1956 Checker brochure, horsepower was listed at 89. These were no powerhouses, but they did get the job done and used little fuel doing so.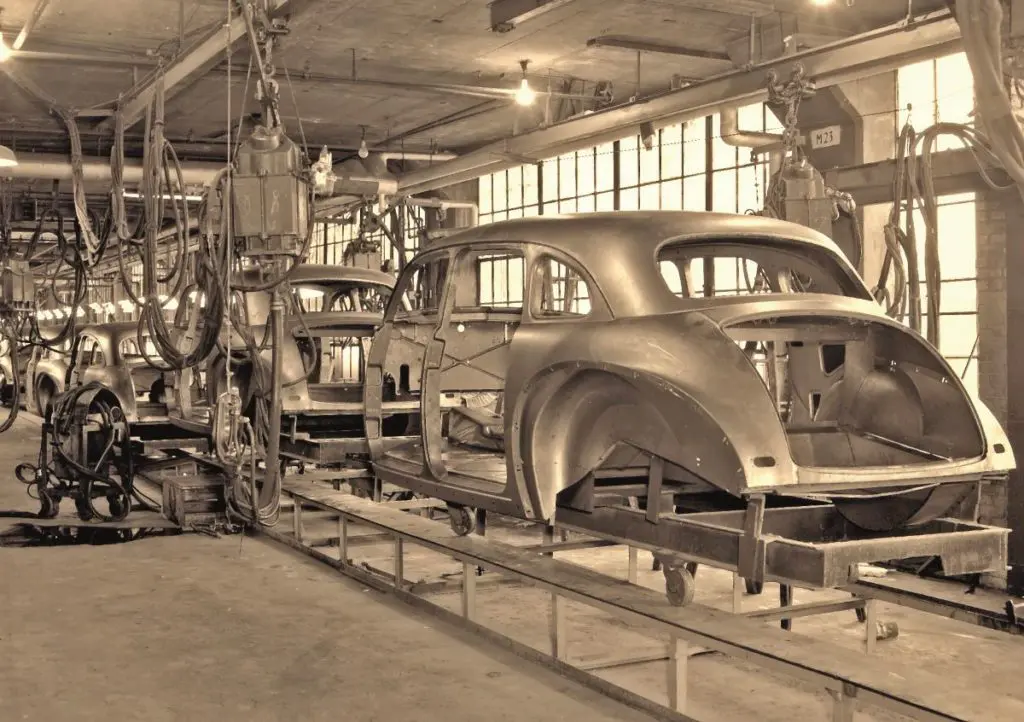 The standard three-speed manual transmissions were from Warner Gear, and an optional two-speed automatic was available. The generator came from Auto-Lite, the battery from Willard, the rear axle from Spicer. For extreme duty, there was an available limited-slip (called Trac-Loc) differential as optional equipment. The front Thompson Products ball-joint coil spring suspension was basically right off the 1954-56 Ford passenger car, with the upper and lower control arms, the bushings, all the same in every way. Gabriel telescopic shock absorbers fitted front and rear.
Inside, a 1956 Studebaker truck steering wheel was used, as was a Studebaker steering shaft and speedometer. The front seat was four-way electric adjustable, and the floor had a heavy fireproof insulation pad. The rear section of the interior was big, with rear leg room listed at 46.3 inches, providing lots of space to stretch out or for carry-on luggage or boxes. Optional seating (jump seats) could make for a total capacity of eight adults. With the linoleum floor and total heavy-duty utilitarian look, the interior was strictly business.
Checker did make an attempt to go after the consumer car market with a brochure, dated 1956, which rendered a generic Checker presented in a shopping centre scenario and the marketing pitch was aimed at promoting the Checker as an economical and practical automobile. It was something totally against the current tide, as American car buyers at that time (based on what was selling in huge numbers) wanted lots of chrome, lots of flash and lots of luxury. The Checker was exactly what taxicab operators wanted, but it wasn't really what normal motorists wanted as their personal vehicles. That said, each year a few 'civilian' cars were sold and the owners were typically not concerned about keeping up with automotive fashion.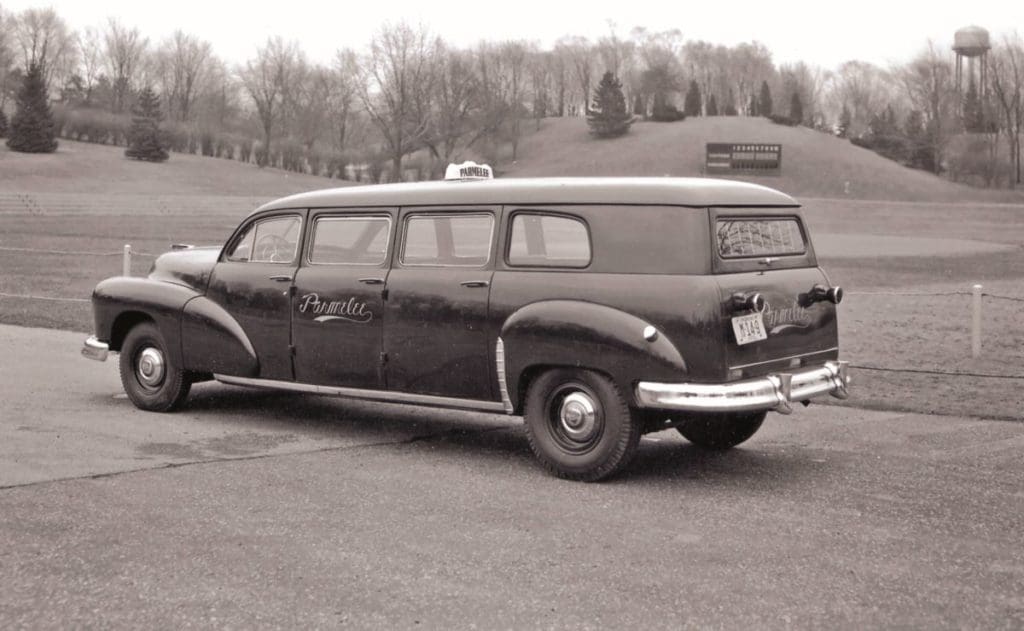 There was a slight styling change made, starting in October 1958 with the model A9, as up-front saw quad headlights (the rage at the time) and backlight updated with wraparound glass. The rear bolt-on fenders were also restyled, plus the back of the car slightly changed in terms of tail-lights. The flathead design of the original Continental engine wasn't one that allowed for good engine 'breathing'. Although, for general taxicab city use, it seemed to be adequate and acceptable. When Motor Trend tested one with the standard engine in its April 1958 issue, it stated that the engine produced 95bhp.
Push for mainstream sales
However, times were changing and Checker aimed to push sales for private consumer use, meaning there was a need for increased power output and it was soon answered in 1958 by the optional availability of an ohv (overhead valve) cylinder head to the six-cylinder engine. This improved volumetric efficiency brought power up to a listed 125 horsepower using the same cubic-inch displacement. It was sorely needed.
In late 1959, a new model, the non-commercial Superba (later renamed Marathon) was released for public personal car consumption. These non-taxicab versions never really caught on in big production numbers. The management at Checker may have thought that their heavy-duty cars were just what the American motoring public wanted, but the sales figures reflected the opposite.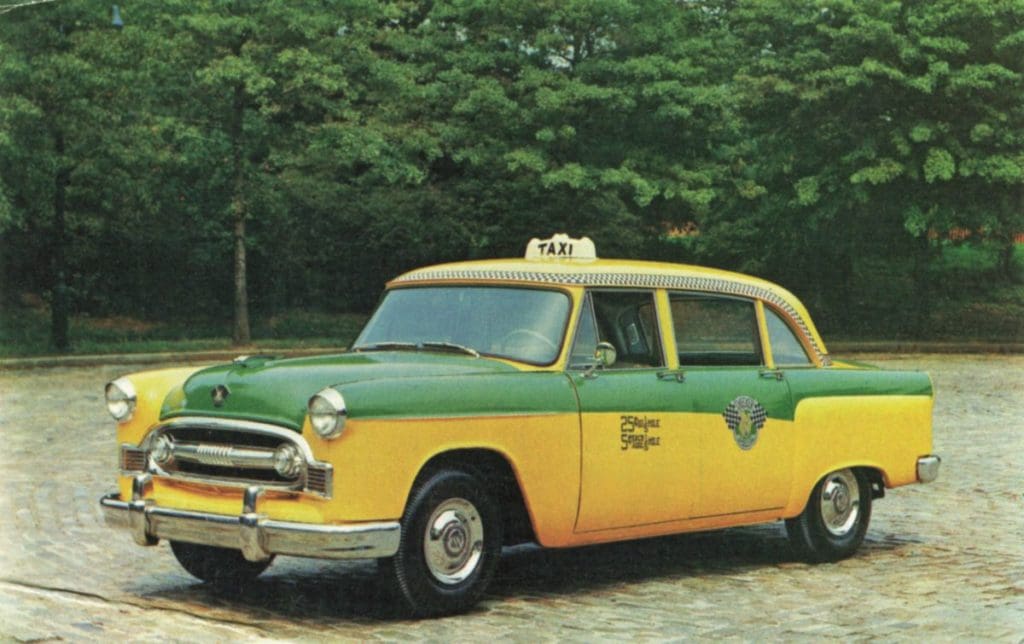 One reason, besides that fact that most never considered the Checker design as being a thing of beauty, was that rival car makers put a lot more effort into promotion and advertising (GM, Ford, Chrysler and American Motors, even Studebaker) and the norm in the era was annual styling changes to make each model year look to appear 'new and improved'.
Americans were used to that. Checker never hyped anything as being new and improved – in fact, just the opposite.
And while that was appealing for taxi fleet owners, it wasn't for the average new car buyer. After being offered to the general public for a couple of years, Checker did keep trying to grab the attention of the general motoring public, and through the company's limited advertising budget (in non-automotive publications like National Geographic) Checker attempted to get folks that were not taxi drivers to purchase its vehicles.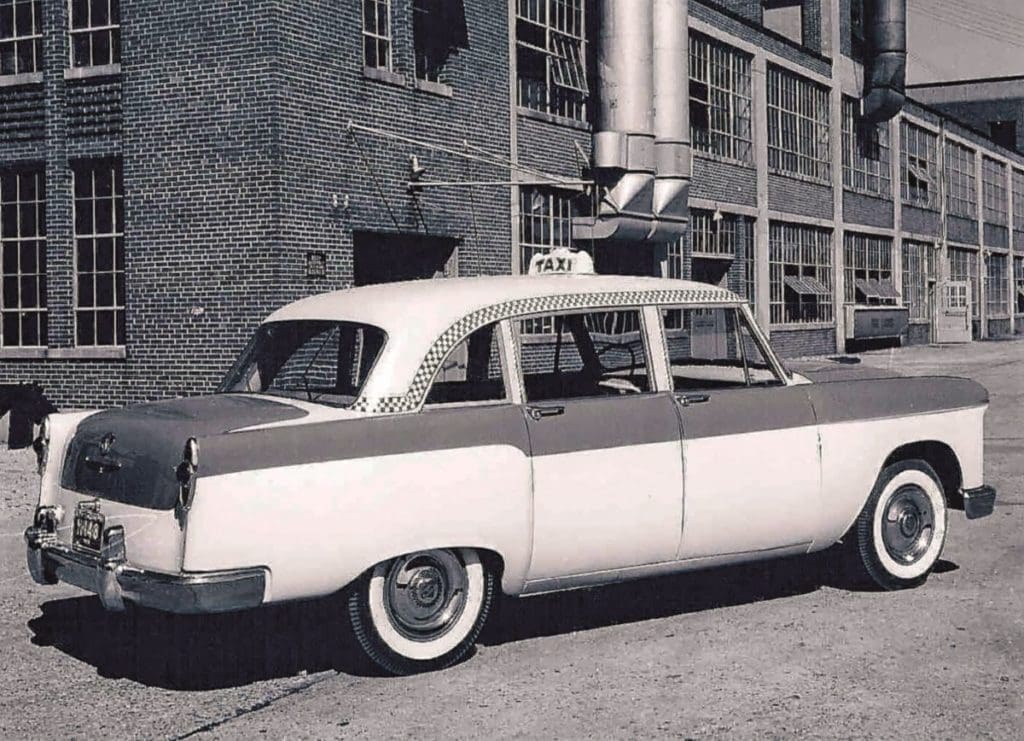 Using phrases such as 'taxi-proven' and 'built-to-last' and with pictures of happy families in and around them, the consumer ads were designed to broaden Checker's market.
In 1962 one of its ads stated: "These days you see more and more Checkers being driven by salesmen and by executives… by doctors and by engineers… by people who understand and appreciate Checker's costlier construction details and six-cylinder savings."
Perhaps some civilian Checker owners leaned towards the eccentric side; people who were unconventional, who didn't follow trends, and had no concern about 'keeping up with the Joneses', all the while wanting value and long-lasting reliable transportation…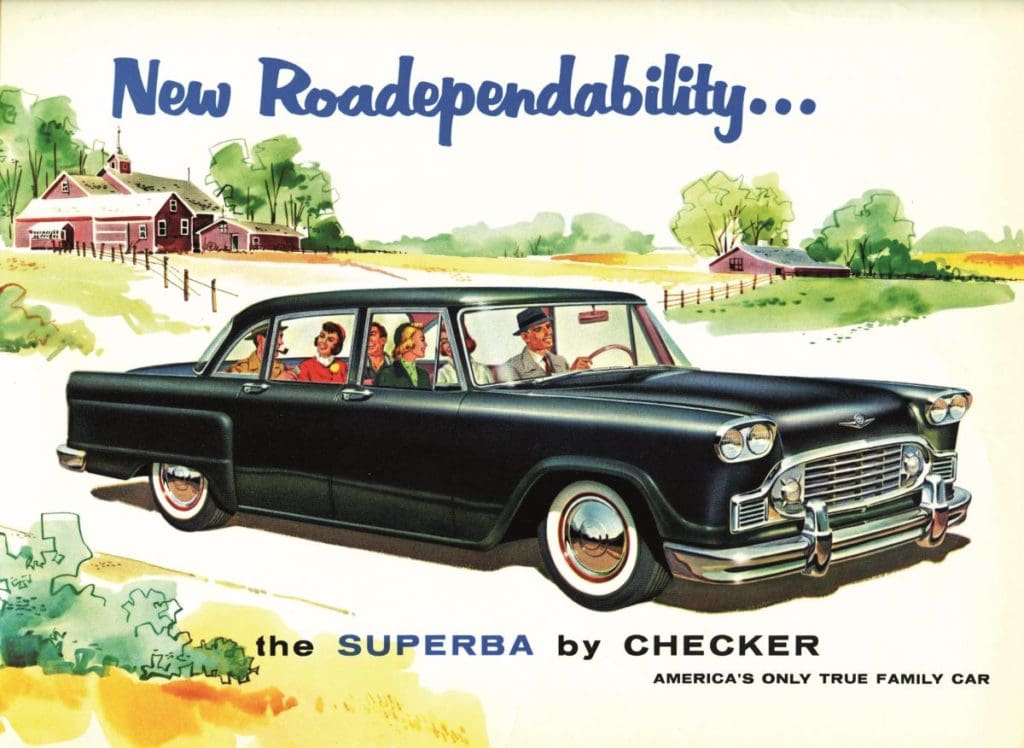 Overall sales hit more than 8100 vehicles for 1962 (by far the vast majority were cabs) and test reports of the Marathon models pointed out that while the machines were rugged and brawny, the six-cylinder engines lacked the type of expected power that other American car makers could offer. For example, it took 18 seconds to reach 60mph, and that was a long time when a Checker driver was in front of a pack of other motorists with big, powerful V8 cars waiting to get on to a highway or turnpike (freeways weren't quite on the scene yet).
A 1962 report in the Kiplinger's Personal Finance magazine wrote specifically about the Checker six-cylinder engine: "The standard 80 horsepower six-cylinder engine may be okay for stop-and-go traffic, but it's downright sluggish on hills or passing other cars on level roads. If you do much driving on the open roads, the optional 141 horsepower motor for $57 is a must."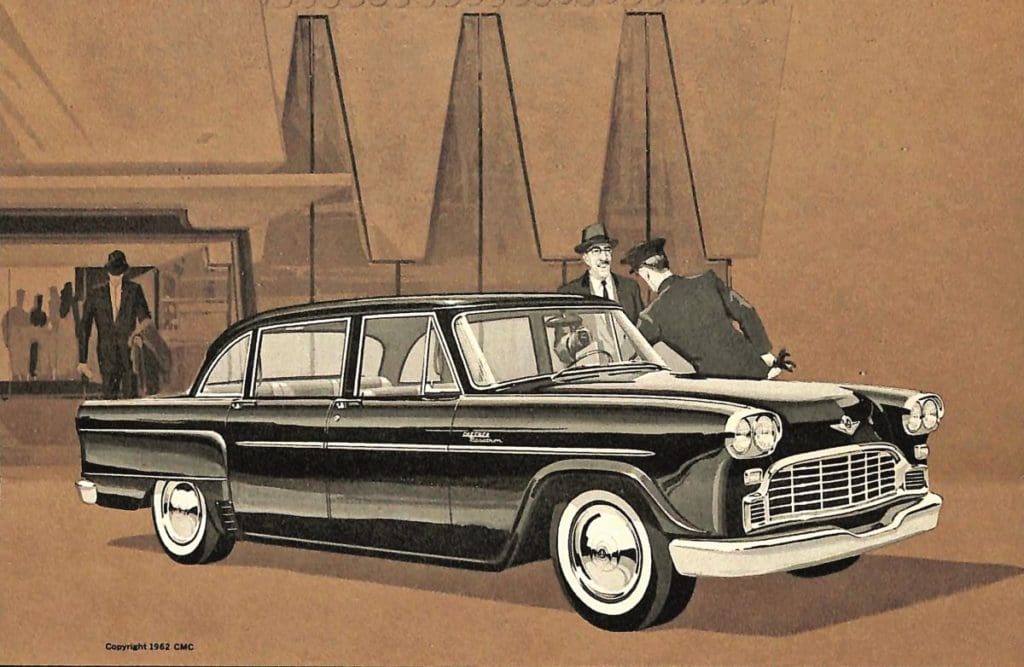 Makin' a date with a V8
While the tried-and-true Continental 226cu in in-line six-bangers (L-head or ohv versions) proved to be most reliable and long-lasting and were still suitable for city street taxi driving, extra power was going to be needed. Continental wasn't the place to buy them, so the search went on to a bigger and more powerful powerplant to drop in between the frame rails of the car from Kalamazoo. A deal was made with the Chevrolet Division of General Motors for purchasing V8 engines (starting with 283cu in, 190bhp versions) and also new replacement inline six-cylinder engines, 230cu in ohv units, rated at 140hp, with seven main bearings, updated from the old Continental powerplants. The switch to the General Motors six-cylinder engines also lowered the overall vehicle weight by 125lb. 
In 1965, Motor Trend magazine contacted Checker and organised a car to test, an upcoming 1966 Marathon model, and the one they drove was equipped with the 250hp Chevrolet 327cu in V8 (four-barrel carburettor) and TH350 GM three-speed automatic transmission. With a kerb weight of 3860lb and as fitted with the 3.31:1 rear gears, the test driver ran it down the quarter-mile in 18 seconds flat at 76 miles per hour, with 0-60mph timed at 10.8 seconds. Gas mileage averaged slightly over 13mpg. "After 1000 miles of varied driving, the Checker impressed us as a sturdy, well built, and immensely practical car," stated the editor. "If yearly model changes, cramped interiors, and 'dynamic obsolescence' aren't for you, maybe the Checker is."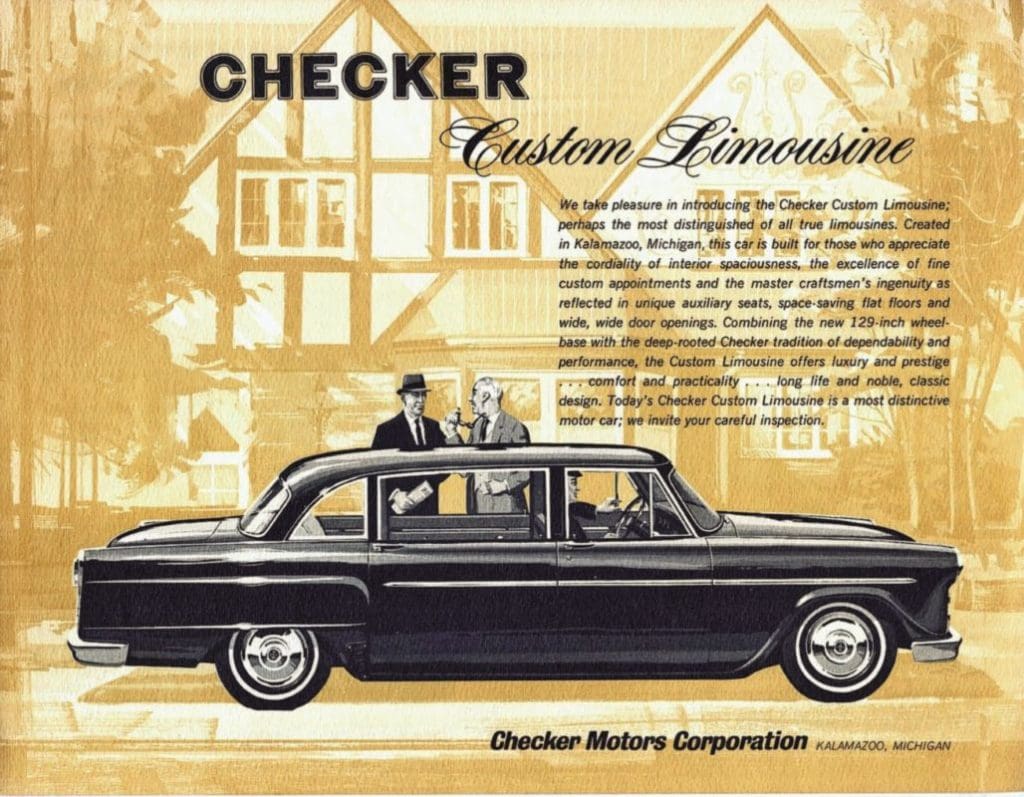 Even though Checker Motors was a small manufacturer and didn't spend any money on advertising in the major automotive publications, the company did get its share of magazine coverage and it was positive in nature. In the pages of typical car enthusiast magazines of the day, there were features on fast and exciting sports cars and muscle machines.
However, in the August 1968 Road & Track magazine, a 1968 version of the Checker Marathon with the 307cu in, 200-horsepower Chevy V8 engine was reviewed.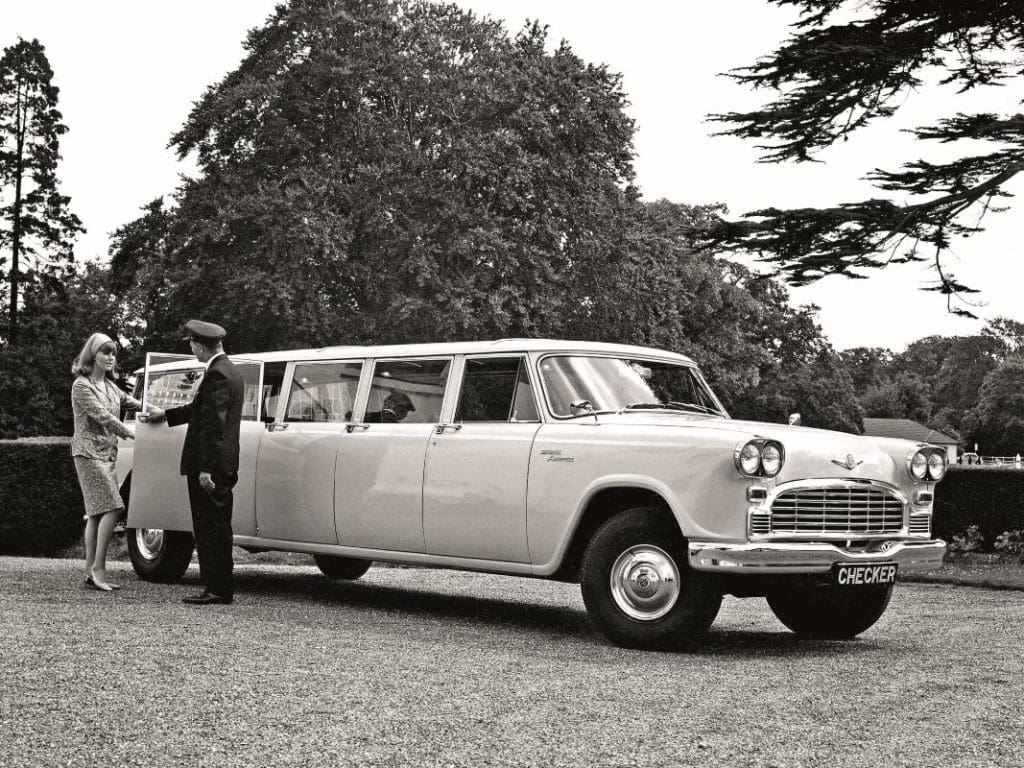 The magazine reviewer gave it these words: "It's square in both the literal and figurative sense, upright, has neither blinding acceleration nor exhilarating handling and, honestly, should have tremendous appeal for those thousands of the faithful that can't buy solid, square Studebakers anymore. It's simple and plain and completely unsophisticated."
There was a lot more excitement to come for Checkers for the 1969 model year run. The highlight under the hood that year was the availability of the L48 350cu in Chevrolet engine, which produced an impressive 300 horsepower. It was a situation where Checker Motors cut deals with GM on engines for each model year, and they drank a lot of fuel. However, gas was still cheap.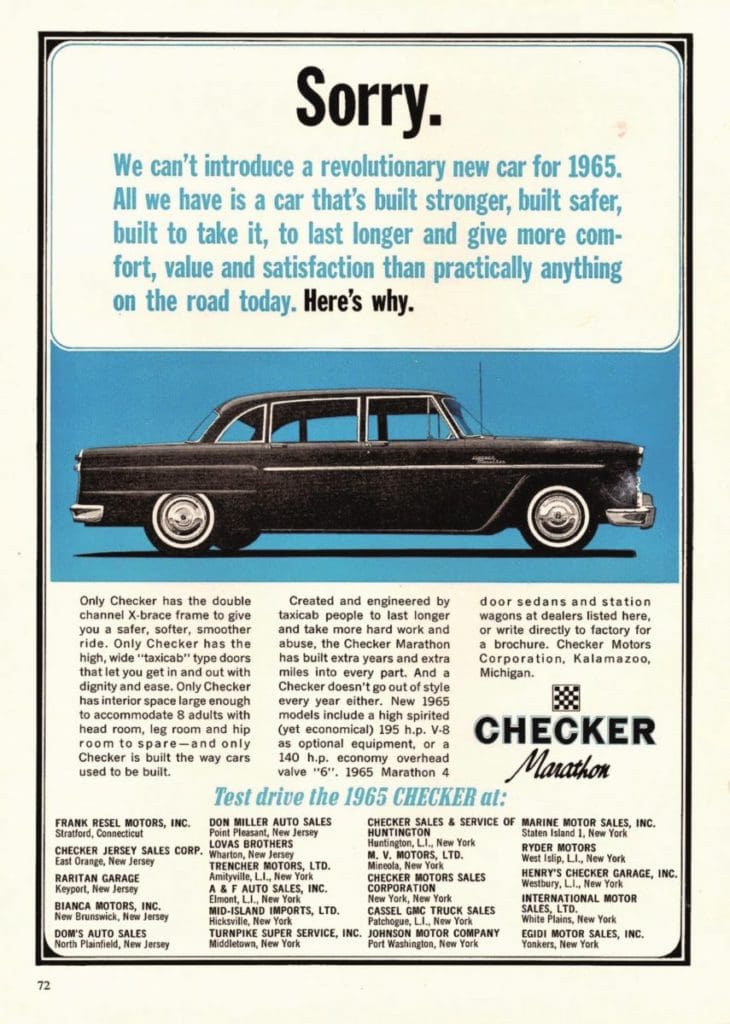 1970: The end of an era and the start of a new one
In 1970, company founder Morris Markin died and son David moved up, becoming president of the corporation and taking over the day-to-day running of the business. Sales of vehicles were in the 4000-5000-unit range and with the son now running the company, it would remain that the body shape of the Checker wasn't going to get restyled, updated or revised as per the original plan from the founder. The Checker continued to sell well to taxicab fleets, but never really caught on in big numbers with the public.
However, the fact that Checkers had proven to be so reliable and that they always looked the same, year after year, prompted media attention from outside the automotive scene, as in the case of an article in the October 1972 issue of Changing Times, The Kiplinger Magazine. The title of the story was 'A car that lasts and lasts: The Checker.'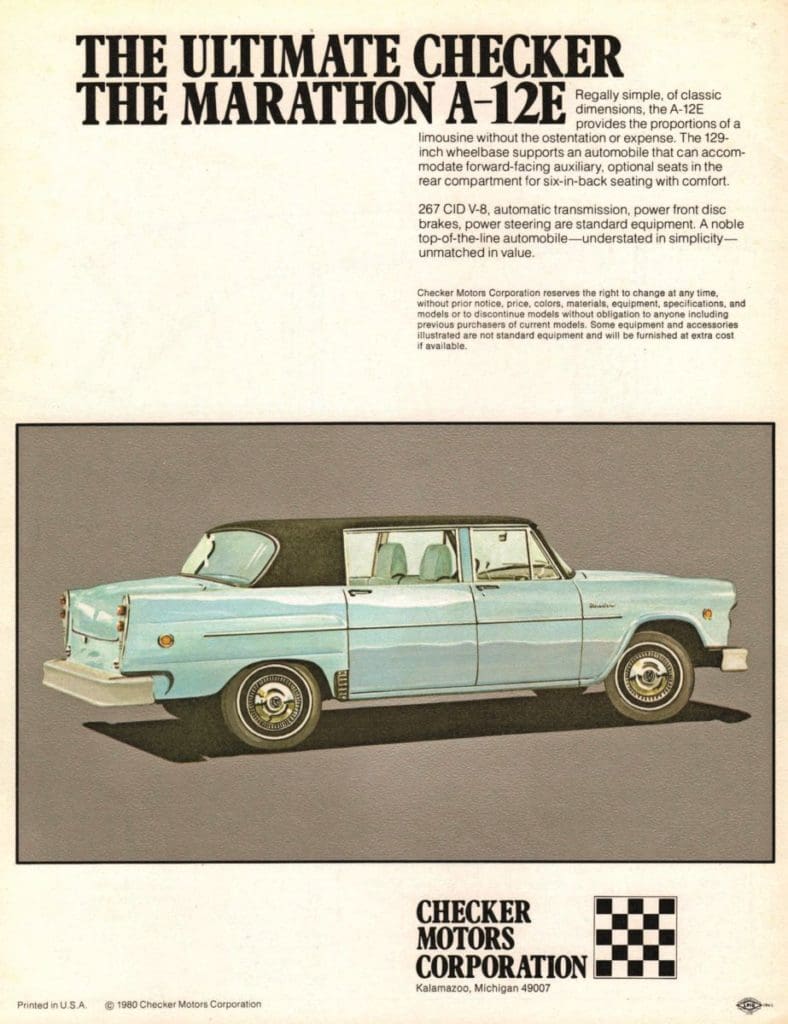 The story was about the upcoming 1973 model of the Checker Marathon, and the writers had a real focus about the car looking like a '1959 Checker Marathon' and the fact that the cars were built tough. They pointed out that the entire Checker bodies were stamped from 100% 20-gauge steel, a thickness not found on other makes. The car they tested had a lot of options (350cu in Chevrolet V8 engine, automatic transmission, A/C, radio and power steering) and the window sticker price was $5002.
In 1974, the front and rear of the Checker received huge bumpers, completely different from the previous. They came because of new federal government regulations requiring them to withstand a 5mph impact front, 2.5mph rear, without any damage to the vehicle. The Checker Motors Corporation's designers made absolutely no attempt to change the existing chromed bumpers, to make them beefier; they simply replaced them front and rear with large, interchangeable 'battering ram' type protective bumpers which did their job, never mind what they looked like!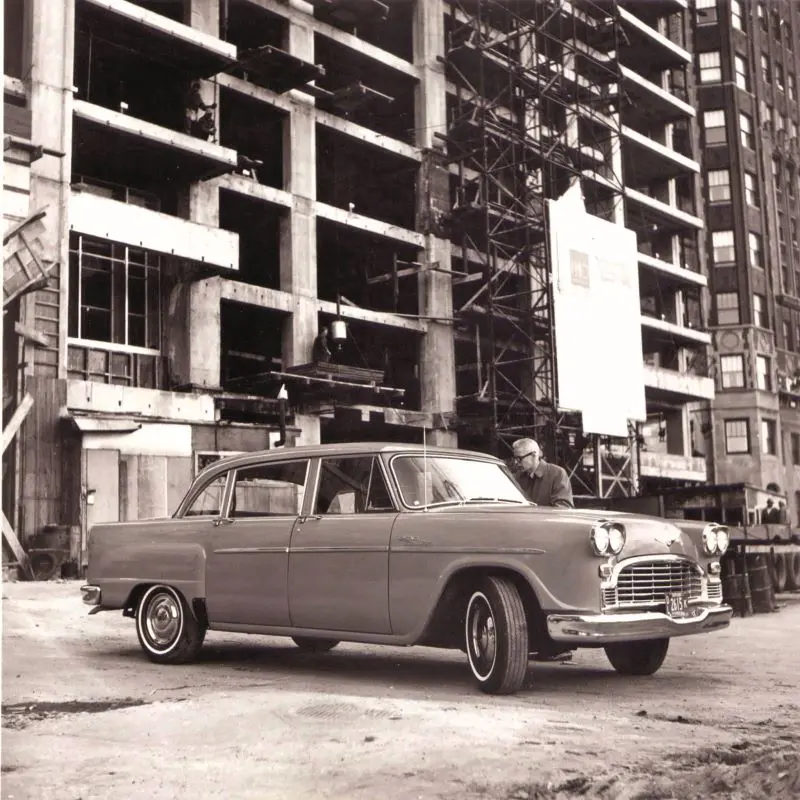 In the mid-Seventies, there was a need to bring some new energy to the company, as it was clear that the body shape was ageing and soon David Markin was searching for some new ideas. In 1976, he sold 50% of the business to Ed Cole, who was previously the president of General Motors and very well connected in the automotive world. There were high hopes of injecting new ideas and concepts, and a revolutionary replacement to the now old and outdated Checker platform. All that optimism soon ended when Cole was killed in his private airplane when it crashed en route to Kalamazoo in May of 1977.
With plummeting sales, it was clear by 1982 that Checker was no longer viable as a profitable business and the decision was made to end production. Eroding vehicle sales and high labour costs were ultimately the reasons why David Markin pulled the plug on Checker car production. The last one rolled off the assembly line on July 12, 1982, one of only 2000 Checkers built that year and that last one is now in the Gilmore Auto Museum in Michigan – it was the end of an era. On January 14, 2010, the Checker Motors Company closed for good, having become a supplier of various stamped body components, after moving out of car production. At its peak, Checker employed about 1000 workers and produced between 7000 and 8000 cars annually. David Markin died in 2013.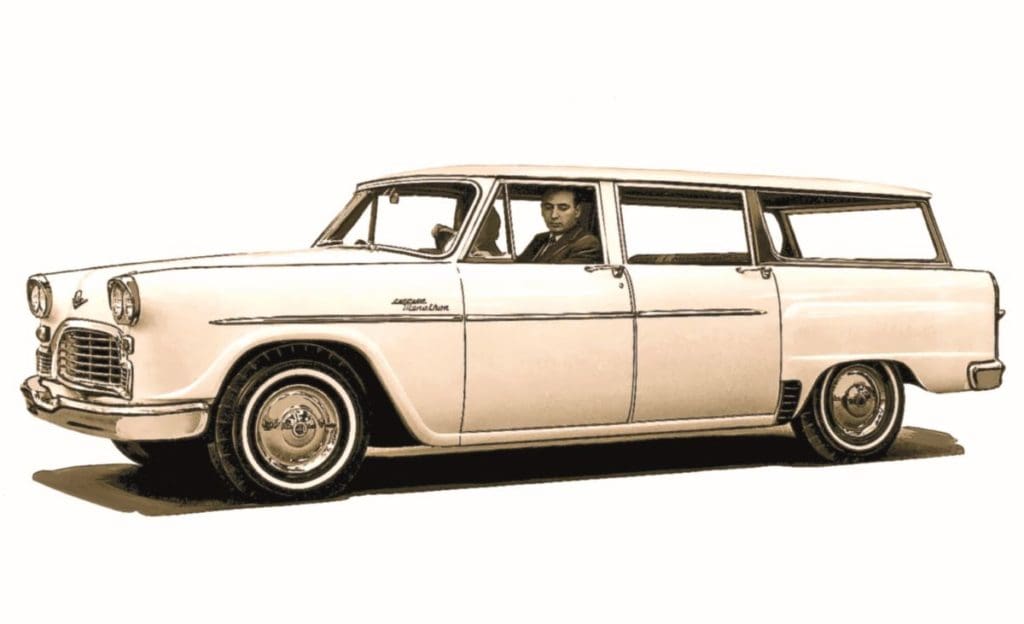 Of the remaining A8 models and newer, the majority of those that survived are restored and done up in taxicab livery (taxicab colours, markings, and with a meter). For the most part, the reason for the 'clones' (built from civilian models) was because the original cabs had been driven hard and into the ground, then scrapped. Millions and millions of people rode in Checker cabs over the years and, back in their heyday, they were real money-making taxicabs. To the drivers, they served their purpose. Few, if any, ever thought about down the road and collectability. The Checker earned its place in history.
The old saying goes: "They don't build them like they used to" and that applies especially to this iconic vehicle!